Michigan Gov. Rick Snyder (R) wants President Barack Obama to declare a federal emergency in Flint, where the water is unsafe to drink due to high amounts of lead, a deadly neurotoxin.
"We are utilizing all state resources to ensure Flint residents have access to clean and safe drinking water and today I am asking President Obama to provide additional resources as our recovery efforts continue," Snyder said late Thursday in a statement.
Snyder's office said federal aid could include things like grants for temporary housing and repairs. "Public assistance helps cover some of the costs incurred by state and local governments due to damage to public facilities and infrastructures, such as city schools and the water system," the statement said.
Flint's water went bad after the city switched to the Flint River as its water source as a temporary cost-saving measure in 2014. The state (and the federal government) failed to ensure the city treated the water to prevent it from corroding pipes, many of which are made from lead. The state denied there was a problem until a Flint pediatrician documented high lead levels in blood tests of Flint kids at the end of September.
Lead can harm every system in the body, and young children exposed to lead can suffer stunted growth and brain damage.
Even though Flint switched back to the Detroit water system, it's unclear when Flint tap water will be safe to drink again. Residents have been advised to use filters or drink bottled water.
Snyder has already apologized for the state's role in the crisis and declared an emergency at the county level. This week, he called in the National Guard and asked for extra help from the Federal Emergency Management Agency.
FEMA spokeswoman Susan Hendricks said the agency is reviewing Snyder's request and has already been assisting with the crisis response.
"We've been actively engaged with the State of Michigan as it works to resolve the water issues in Flint," Hendricks said. "On January 12, Governor Snyder requested FEMA support to help identify and coordinate relevant federal agency programs that may be available to assist with the ongoing crisis of the lead contamination of the water in Flint, Michigan. FEMA promptly approved that request and named a Federal Disaster Recovery Coordinator to provide this support."
This story has been updated to include FEMA's response.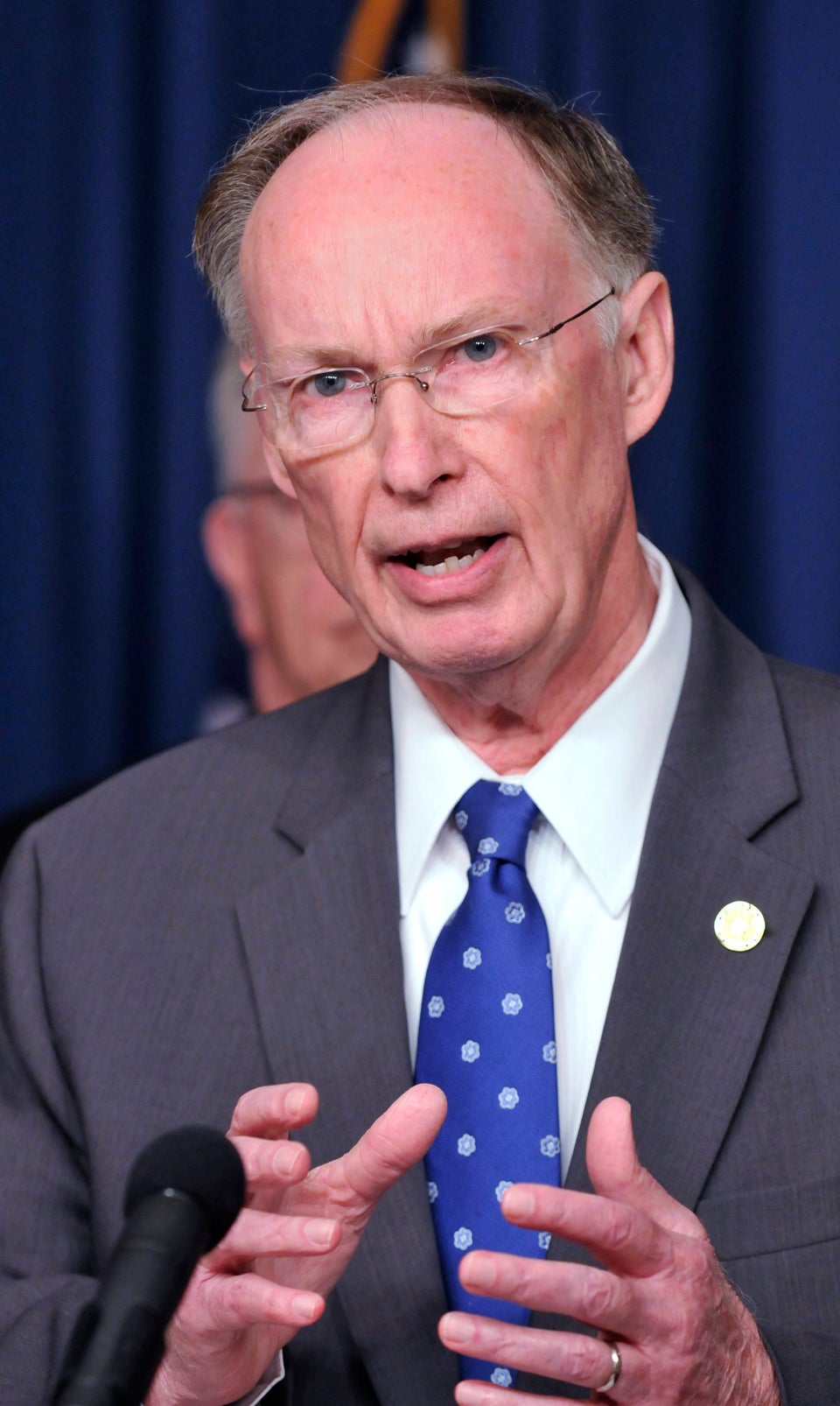 United States Governors
Popular in the Community