Michigan Gov. Rick Snyder's lead over Democratic challenger Mark Schauer has dropped to a thin margin and a majority of likely voters considers the Republican governor "out of touch," according to a new poll.
Snyder, chairman of computer maker Gateway Inc. and a venture capitalist before he was elected governor in 2010, leads Democrat Mark Schauer, a former congressman, 42 percent to 39 percent, according to the poll of 600 likely voters conducted March 8 and March 9 by public relations agency Lambert, Edwards & Associates and Denno Research, which represent neither candidate. Snyder led Schauer by 8 percentage points last month, according to an EPIC/MRA poll.
"Generally speaking, voters want to cast a ballot for a candidate they can relate to, and when a majority of voters believe the incumbent is out of touch, that's troublesome," Bucholz said.
"Most voters know who the governor is, but he's still not above 50 percent approval in any poll we've seen, including ours, since we've tested the head-to-head matchup," Bucholz continued. "The Schauer people keep banging that drum and they are right. If you're an incumbent with eight months remaining until Election Day and you're still not breaking 50, that's a problem."
Still, 68 percent of Michigan voters said they didn't know enough about Schauer to give him a favorable or unfavorable opinion. That's down from 80 percent in November, but still not enough to defeat an incumbent governor who has been mentioned as a possible vice-presidential candidate, Bucholz said.
Name recognition was Snyder's biggest issue in 2010, when he launched his campaign for governor, he told The Huffington Post during a recent interview.
"A lot of people would say, 'I like what you're saying, but I don't think you have any hope,'" Snyder said during an interview last month. "They thought I was crazy."
New commercials on Schauer's behalf by the Democratic Governor's Association, which reportedly bought $1 million in air time, may be helping to trim Snyder's lead. Schauer said Snyder slashed education spending by $1 billion in his 2012 budget, although fact-checking from MLive found the cut was more like $235 million, and was due to a loss of federal funding eventually made up by the state.
Still, Schauer's education attack appears to be working, with 54 percent of those surveyed believing the Republican governor has cut funding to schools, according to the poll.
Bucholz said Schauer benefited from the commercials, but needs more.
"His resources are finite and if the campaign goes dark for too long, they run the risk of losing the gains they've made over the past few months," Bucholz said.
For victory, Schauer needs to shore up base voters, expand grassroots campaigning, create a narrative to establish the differences between himself and Snyder and run more ads, Bucholz said. Schauer has admitted he'll likely be outspent by Snyder's considerable resources.
For Snyder to win, Bucholz said, he must make a strong case to independent voters, who helped him win in 2010, with issues like education spending and job growth.
UPDATE: 10:21 p.m. -- Kyle Robertson, campaign manager of Rick Snyder for Michigan, sent this comment to The Huffington Post, noting that the latest poll from LE&A doubles the partisan advantage for Democrats, compared to their Nov. 2013 poll.
"Doubling one party's partisan advantage between one poll and the next will change the numbers," Robertson emailed. "It diminishes the credibility of the numbers with such a wild swing in partisan advantage, especially when the mean average of all of the public polls shows Governor Snyder with a +6.7% lead. In every recent reputable poll, the Governor's lead is widening because he is focused on the issues Michigan families care about and that is why Michigan is coming back. "
Bucholz sent a response, noting the poll drew a completely random sample of 600 respondents, and factored in a margin of error of 4 percent. He also reiterated that the firm isn't employed by either campaign.
"We're honest about our metrics and the spread of our polling effort each time," continues Bucholz's statement. "We also include a 20% cell phone sample in our polls, which naturally includes younger voters. We stand by our results and the methodology of our poll, which is within the margin of error. The Governor is up +3 against Mr. Schauer in our poll, which when you factor in margin of error gives Mr. Snyder the +6.7 advantage the Snyder campaign claims to hold. By their estimation -- and ours -- this race is tightening, as we stated in our analysis."
Before You Go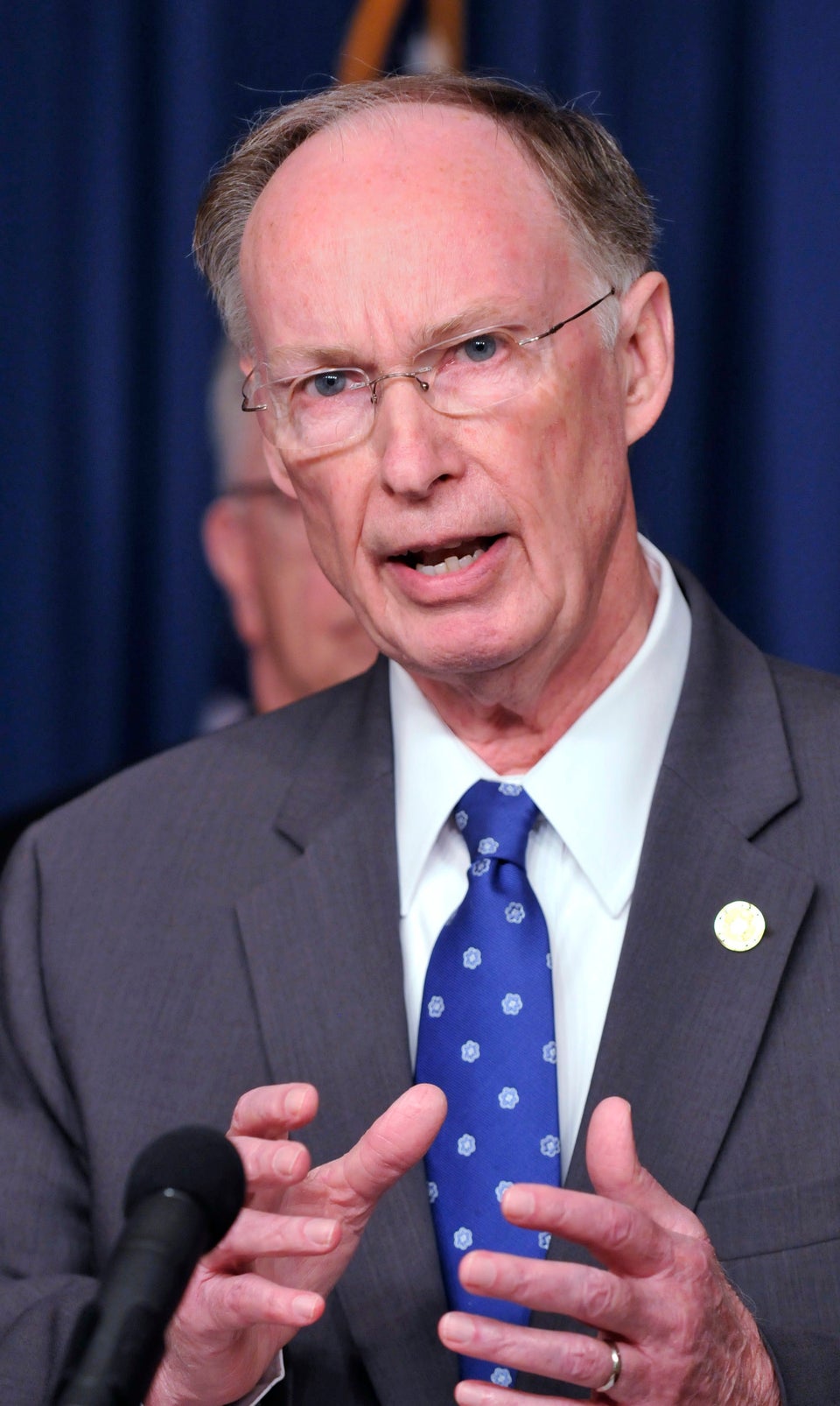 United States Governors
Popular in the Community