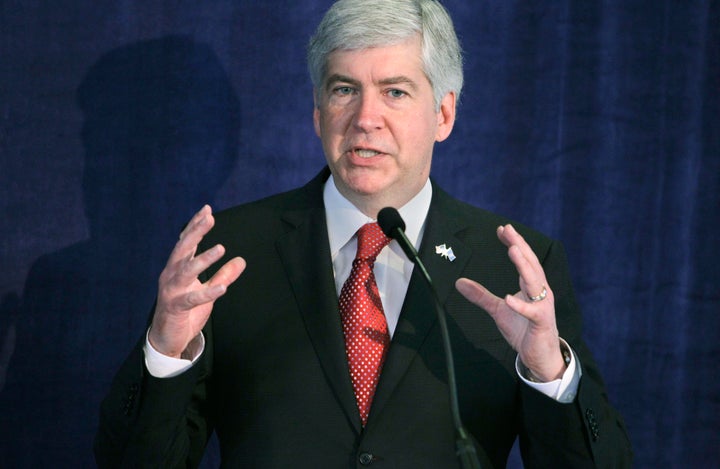 April 29, 2011 8:25:37 PM
DETROIT, April 29 (Reuters) - A group seeking to force new Michigan Governor Rick Snyder into a recall election cleared a first hurdle on Friday when an election panel approved the proposed wording on petitions seeking voter support.
Michigan Citizens United would have to amass more than 800,000 signatures, or 25 percent of the votes cast in Republican Snyder's election in November, within a 90 day period to put the question to a vote at the next election.
Voters in Michigan can file a recall petition six months after Snyder's term began under Michigan law, unlike Wisconsin where petitioners must wait at least a year into new Republican Governor Scott Walker's term to start a recall bid.
Under Michigan law, the wording of the petition was put before an election commission in Washtenaw County as Snyder's residence of record. A representative of the governor did not immediately respond to the commission's ruling.
The Michigan group said on its website Friday that it wanted to gather 1.1 million signatures for its petition and noted that it would need to submit them by August 5 for the question to appear on the statewide ballot in November.
The group said it was part of a grassroots effort and its members "believe that Snyder's early performance proves he is not qualified to lead Michigan."
In part, the group cited as reasons for the recall effort Snyder's law that expands the powers of emergency managers named by the governor to rescue failing schools and cities. Those powers include the ability to break union contracts and remove locally elected officials.
Numerous Michigan cities and school districts are under financial stress after the severe recession and Snyder pointed to 23 school districts on Wednesday that have deficits of at least $1 million. Emergency managers are overseeing the Detroit schools and the city of Benton Harbor. (Writing by David Bailey; Editing by Greg McCune)