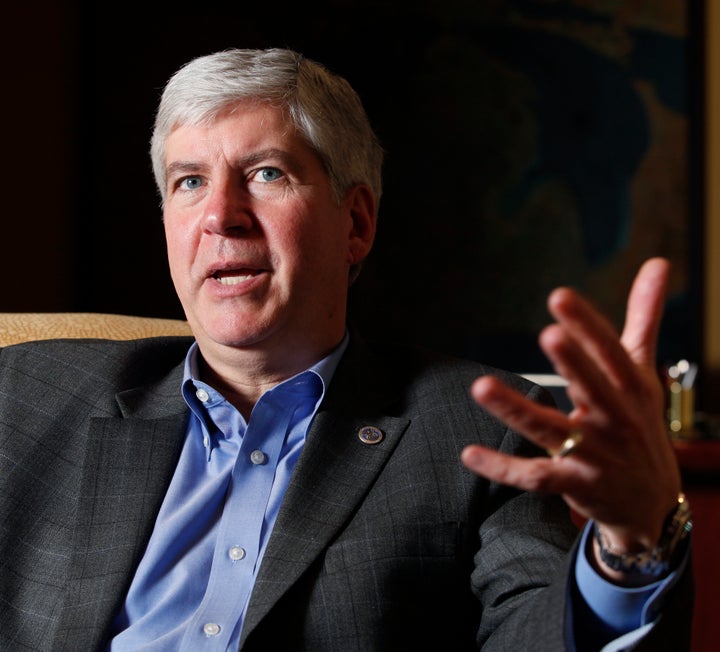 A 2004 amendment to the state Constitution prohibits marriage for same-sex couples in Michigan. Until now, state employees enjoyed domestic partner benefits only since January of this year.
Three local school districts, and five city and county governments, including the City of Detroit, also provide domestic partner benefits for public employees.
The Republican-dominated state legislature passed the package of legislation banning domestic partner benefits earlier this month, with the majority of Democrats voting in opposition.
There had been special concern that the portion of the bills affecting public university employees would be found unconstitutional. Under Michigan's state constitution, public colleges and universities are self-governing and can set their own rules.
The state Senate attempted to address this concern it its version of the bills, but GOP House lawmakers said the Senate amendment exempting public colleges and universities from the ban was irrelevant. House Republicans said their version of the bills defined "public employees" through the Public Employees Relations Act (PERA), which includes employees of universities, MIRS reported.
Snyder on Thursday signed H.B. 4770 but vetoed H.B. 4771, the bill that would have amended PERA to include public university employees in the domestic partner benefits ban.
"The governor and legislature have been working hard to address the spiraling costs of health care and other post-retirement benefits over the past year," the governor's office said in a statement. "This is a continuation of those fiscal measures."
Snyder, who is in his first term as Michigan governor, had previously said social issues were not on his agenda.
UPDATE 4:30 p.m. -- Click On Detroit reports the Michigan chapter of the American Civil Liberties Union will challenge the new law.
UPDATE 5:40 p.m. -- Equality Michigan, the state's largest LGBT rights organization released a statement condemning Snyder late Thursday afternoon.
"Governor Snyder's support for this bill is appalling," said Emily Dievendorf, the group's policy director. "Today, the Governor told unmarried public employees that they can no longer care for their partners or children."
She added that Equality Michigan considers Snyder's claims of fiscal responsibility to be false. "He has spent the last two years talking about creating a welcoming state with a attractive business climate, and this bill flies in the face of those goals," she said.
Popular in the Community