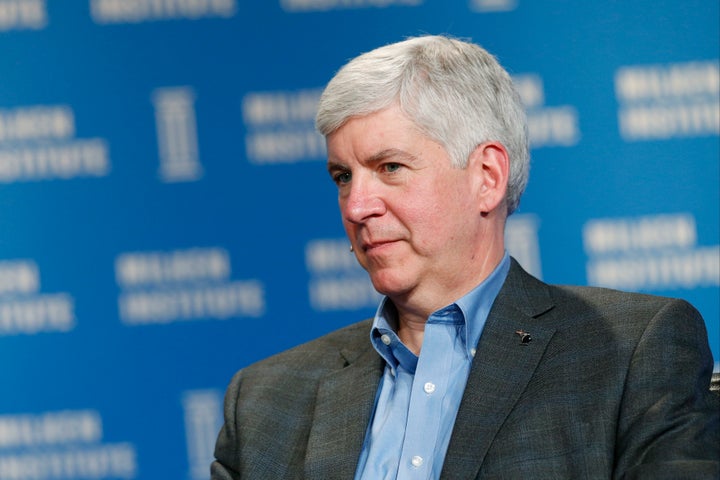 Michigan Gov. Rick Snyder (R) was so concerned with gaps in the refugee-screening process earlier this week that he announced vulnerable Syrians would no longer be allowed to resettle in his state.
But when he was asked on NPR Thursday what parts of the security system concern him, he couldn't name any.
"I wouldn't single out any specific problem I have with it," Snyder said in an interview, as reported by Raw Story.
He said he decided to ask for a "pause" in resettlement of Syrian refugees after Islamic State terrorists attacked Paris and Beirut and took credit for downing a plane in Egypt.
"When you have these events, doesn't it make sense you should pause and simply say, let's continue looking at these events?" Snyder said on NPR. "And I really wanted the federal government to come back and say, you know, 'We have now made a review of these at least three situations' and believe their current system is acceptable or not or that they're making some modifications."
"I don't think that's an unreasonable thing," he continued. "I view that as pretty old-fashioned common sense, you know, being careful and at the same time trying to be proactive."
Syrian refugees became a focal point of the debate after the Paris attacks, as more than half of the nation's governors followed Snyder in saying the refugees should be banned from the U.S., and from their states, based on concerns that security screening was insufficient. (Governors cannot actually bar refugees from their states or dictate immigration policy.)
Snyder insisted on NPR that the move wasn't about politics; he just wanted an explanation from the Obama administration of how the process worked and whether they believed it was sufficient. He said he was "hopefully going to get a response" to a letter he sent asking for a review and explanation of the system.
The administration did respond to the many governors who expressed concern about Syrian refugee resettlement -- including Snyder -- although not in a personal letter. The White House held a 90-minute call on Tuesday about the refugee process.
Afterward, a Snyder spokeswoman told the Associated Press that he had asked for "more robust data" but appreciated the discussion.
The administration has argued the refugee screening process is already extensive -- it typically takes 18 to 24 months and requires in-person interviews, background checks, health assessments and the involvement of the State Department, the Department of Homeland Security, the FBI, the Department of Defense and other security agencies.
But even some Democrats say the White House hasn't done a good enough job of communicating that to politicians or to voters, creating public pressure for them to do something. A majority of Americans oppose allowing more Syrian refugees to come to the U.S., according to polling after the Paris attacks.
Snyder's logic, like that of some Democrats, seemed to be that it wasn't so much that he thought a specific part of the current system was bad -- just that if people were worried about it, regardless of whether those fears were warranted, it should be temporarily stalled.
He said he did not think the same type of "pause" was needed for other ways of entering the U.S., such as through tourist visas or the visa waiver program, which allows nationals of 38 countries to come in without a visa at all. Most of the Paris attackers, including the alleged planner of the attacks, were either Belgian or French. Both of those countries are on the visa waiver program.
"I wouldn't necessarily do that, but again, this is a particular case of this refugee process that there's a high degree of concern, and I heard that from our citizens," he said.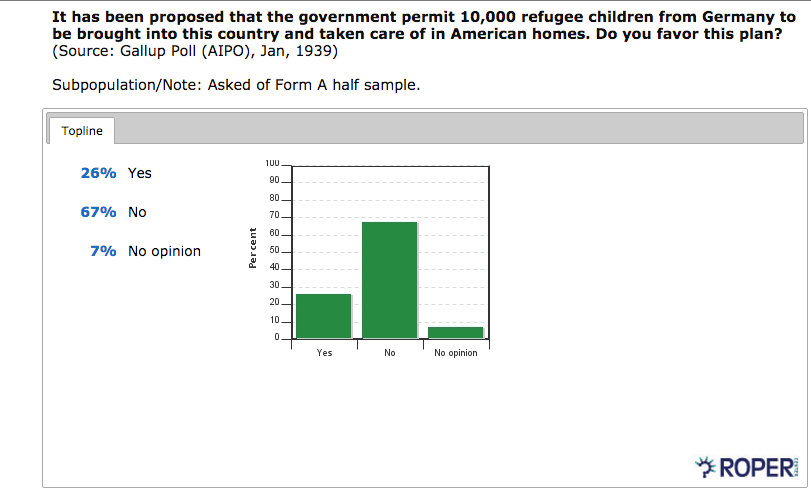 Public Opinion On Refugees Since The 20th Century
Popular in the Community