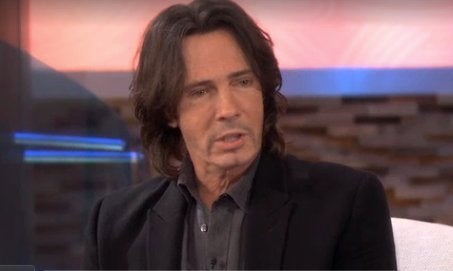 But Springfield's fame and outer affability belies a deep depression that the singer has battled since he was a child, he admitted on "Dr. Oz" this week. "I've gone pretty high at times so I think the ying yang of that is going pretty low," Springfield said. "I had all these hits, everything that I really wanted ... [but] what I thought would heal me, had not healed me."
He took time off from his career in the 90s and enter therapy for his depression and sex addiction, which had led to Springfield cheating on his wife.
"[My wife] is the greatest human being in the world and I'm doing everything can now in my life to show her that she picked the right person," Springfield said.
"I was this kid that couldn't get a date, I was one of the last guys to have sex in my group," he explained. "I always felt unattractive and suddenly I'm playing a guitar and there's all these women who want to have relations with me. At 17 it was pretty awesome, but at 60 it's kind of lame... It was like dude, wake up!"
Dr. Oz and Springfield, now 63, talked about depression's effects on the brain. Springfield said he now channels his depression into his writing. "When I feel like I'm putting that darkness to work, and not just being beaten by it... truly it lifts. ... That and hugging a dog. It's like Prozac on four legs."