 Rick Steves, the European travel expert and longtime advocate for legal marijuana, says newly implemented laws in Colorado and Washington are key first steps in changing the national conversation on pot.
Steves, who hails from Washington state, spoke to The Cannabist's John Wenzel about his views on marijuana legalization and how newly legal weed is playing out in both his home state and Colorado. According to Steves, one of the critical effects of the new laws is that fewer individuals will go to jail for minor drug offenses.
"The main thing now in our two states is we're not locking up poor and black and brown people because of [cannabis use], and I think that's a great thing," Steves said. "Maybe technically we still do but it's not as rampant."
Steves said he sees all aspects of the legalization fight -- from recreational pot to industrial hemp -- from a civil liberties perspective.
"I'm just tired of rich white people smoking pot with impunity and poor kids and black kids getting locked up because of it," Steves said. "It's racism. You can't take their vote away, but you can disenfranchise them by taking their lives away."
Steves, who has written about Amsterdam's relationship with marijuana, said he was "hugely" surprised that Colorado's marijuana policy has turned out to be more liberal than the Netherlands' famously tolerant approach to drugs.
"It surprises me hugely because for 20 years I've been saying, 'Look at the Dutch. They're a live-and-let-live culture and a joint is about as exciting as a can of beer to them." But the Dutch were kind of easygoing about the existence of that gray area: the relationships between wholesalers and retailers," Steves said. "They decided not to go there because that's the complicated nut to crack, and in Colorado and Washington we were the the first to say, 'We're not just going to — wink wink — say you can buy and smoke it in coffee shops and not ask where they get their inventory. We're going to establish a system where we can tax and regulate it.' That puts us WAY ahead of Europeans."
Steves, known for his travel books and public television show, has long spoken out on his support for legal pot. He currently sits on the board of NORML, a group focused on decriminalizing marijuana, and was a co-sponsor of Initiative 502, Washington's successful marijuana ballot measure.
"Rather than acting as a deterrent, the US criminalization of marijuana drains precious resources, clogs our legal system, and distracts law enforcement attention from more pressing safety concerns," Steves writes on his website. "Of the many billions of tax dollars we invest annually fighting our war on drugs, more than two-thirds is spent on police, courts, and prisons. Meanwhile, European nations — seeking a cure that isn't more costly than the problem itself — spend a much larger portion of its drug policy funds on doctors, counselors, and clinics."

Click here to read The Cannabist's full interview with Steves.
Before You Go
Former President Bill Clinton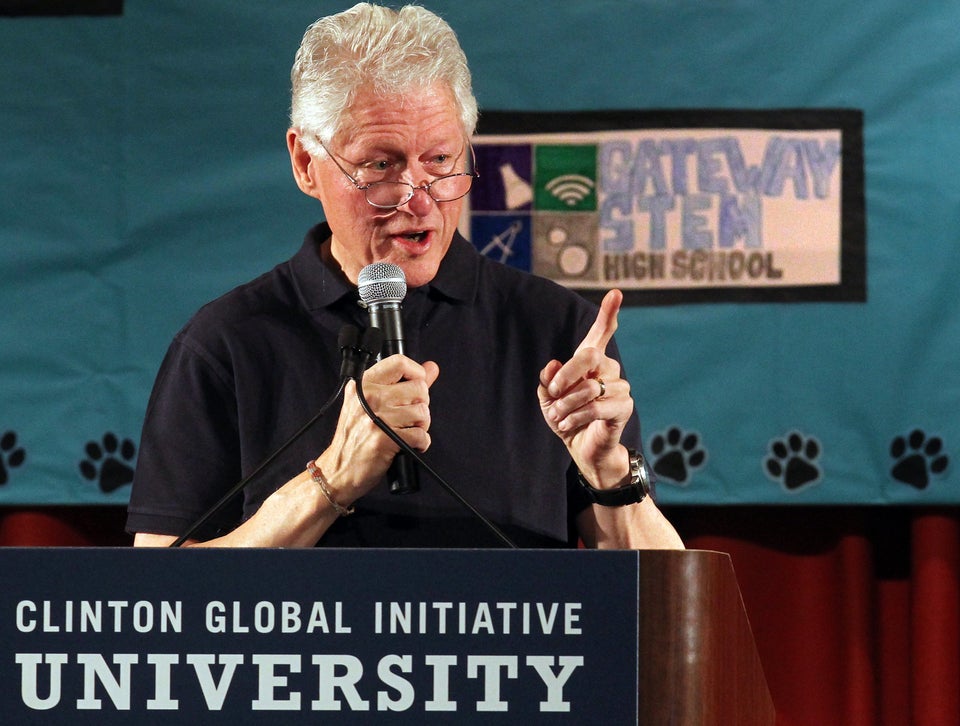 Sen. Rand Paul (R-Ky.)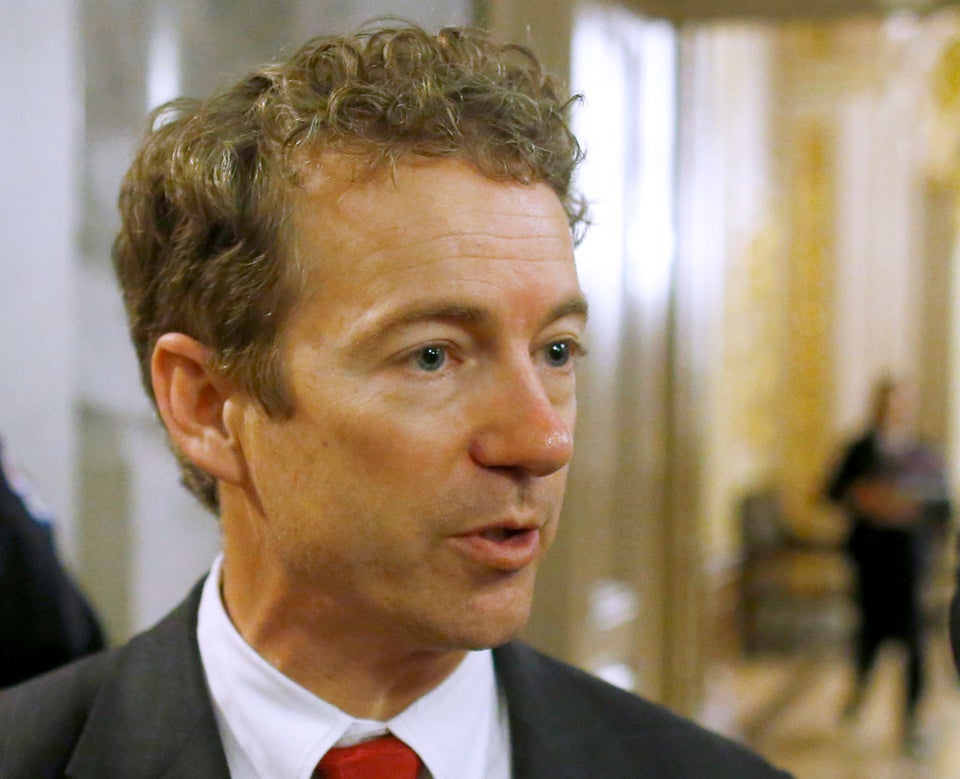 Former Rep. Ron Paul (R-Texas)

Evangelist Pat Robertson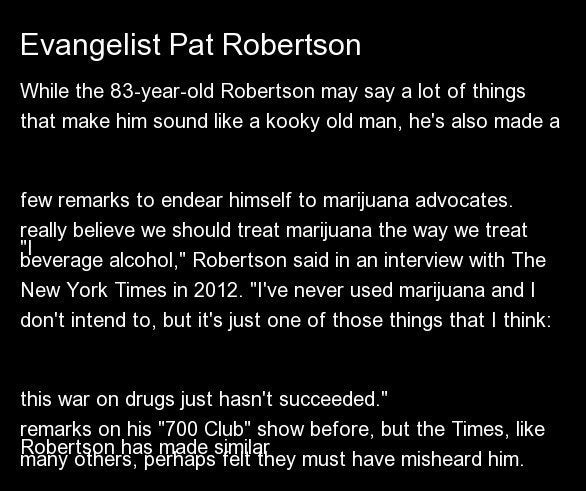 New York City Mayor Michael Bloomberg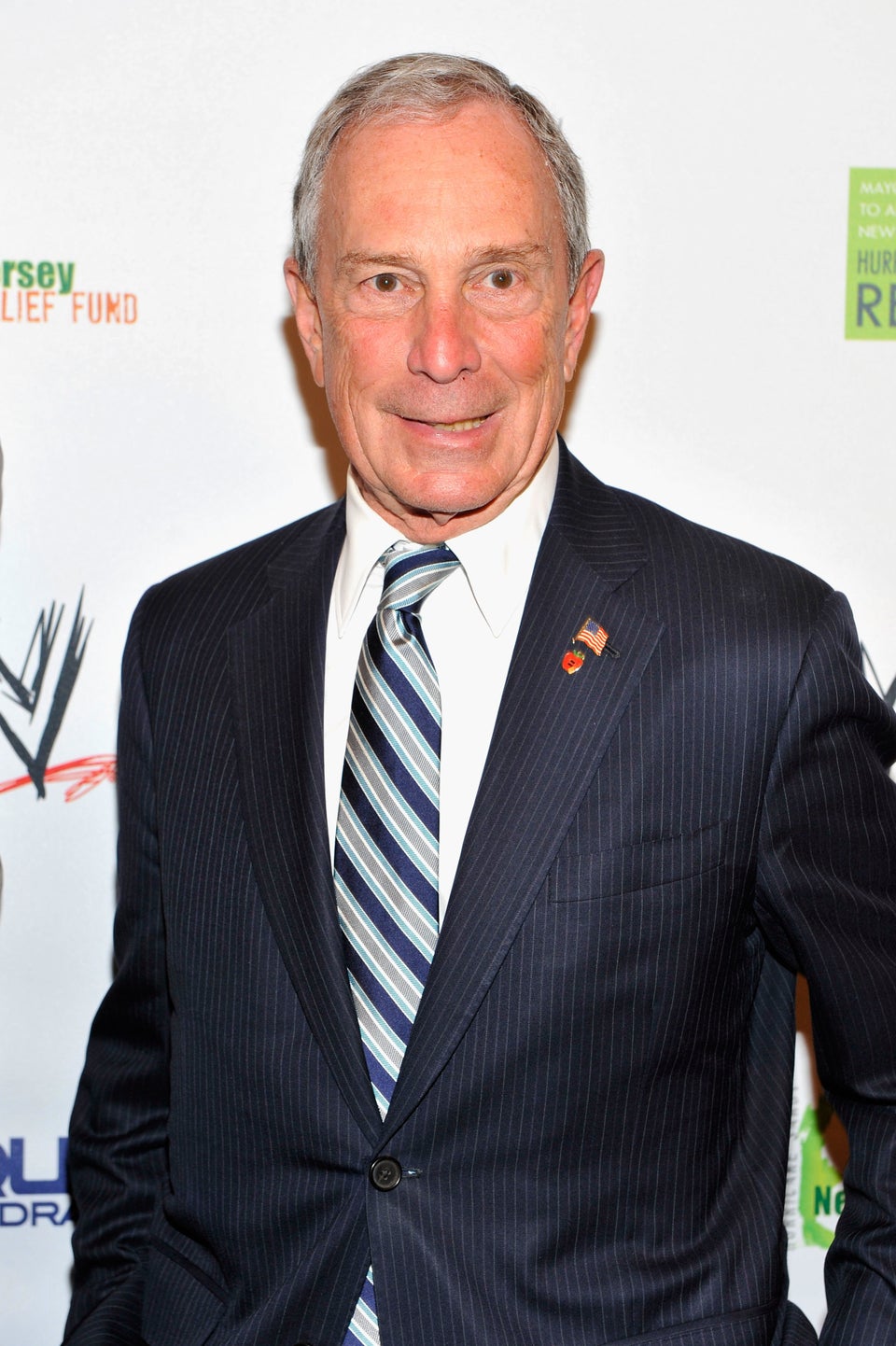 Actor Bryan Cranston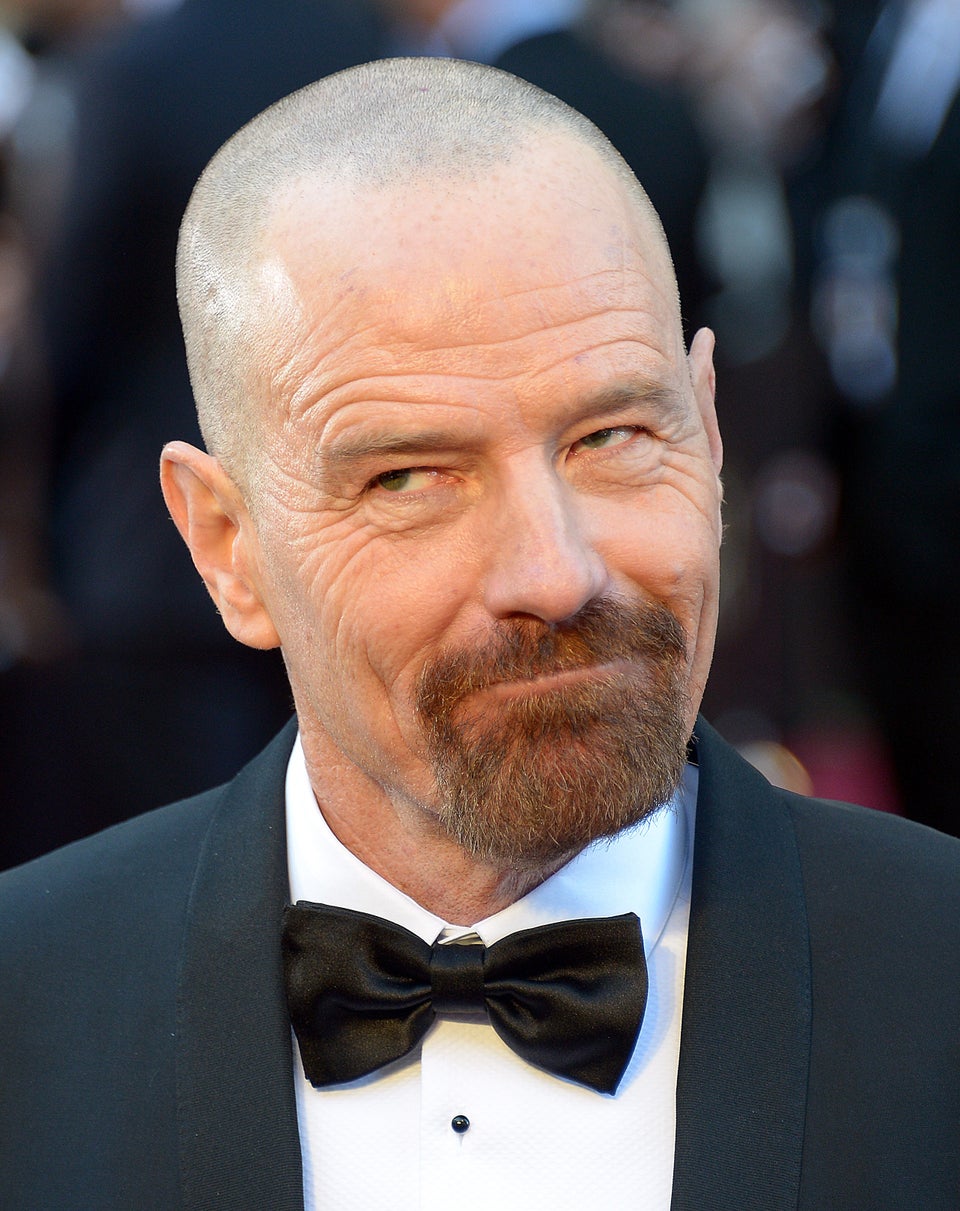 Former New Mexico Gov. Gary Johnson (R)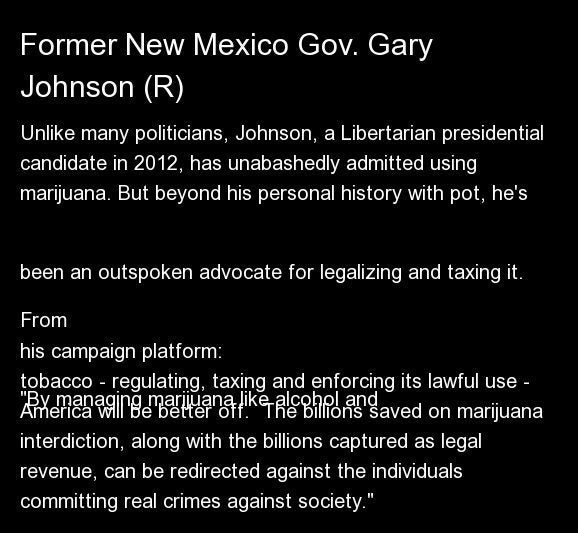 Author Stephen King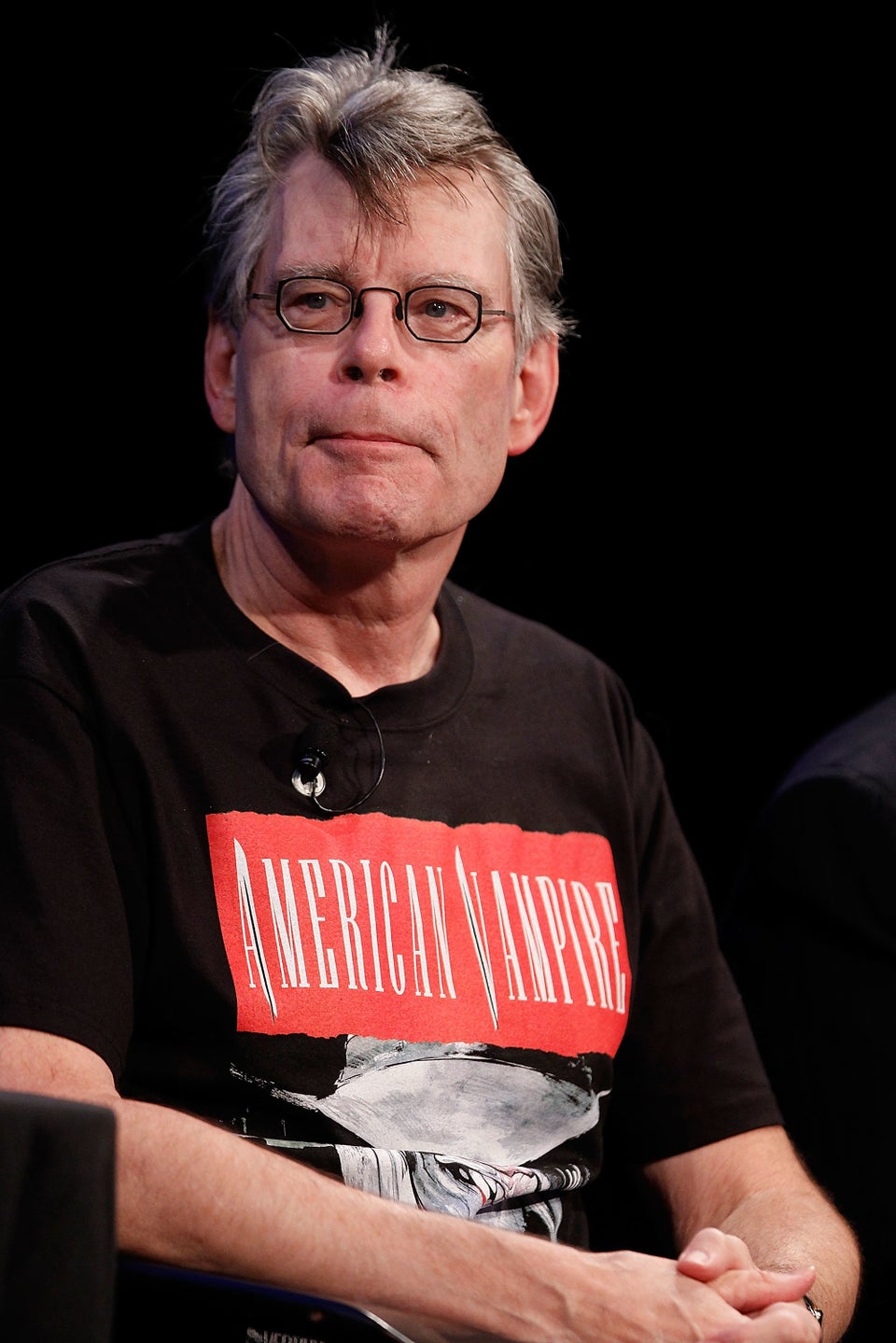 Rep. Dana Rohrabacher (R-Calif.)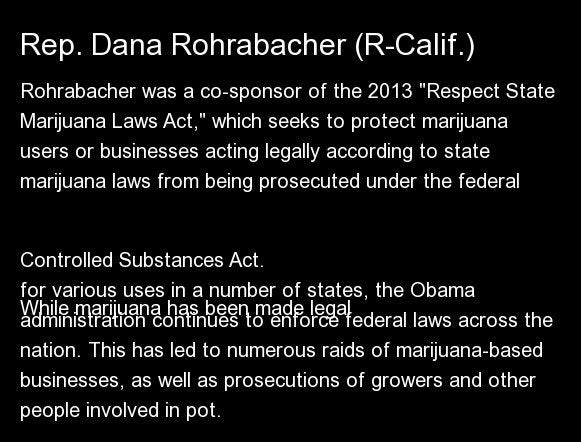 Rep. Don Young (R-Alaska)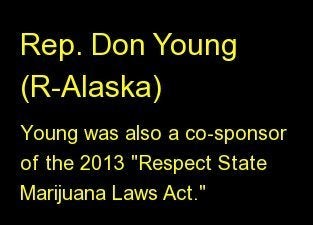 Rep. Justin Amash (R-Mich.)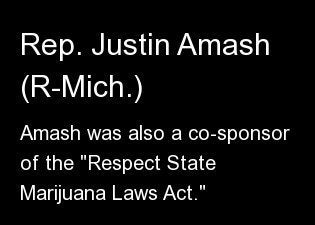 Glenn Beck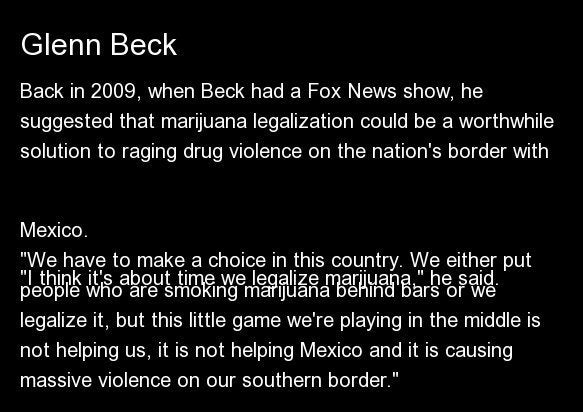 Billionaire Richard Branson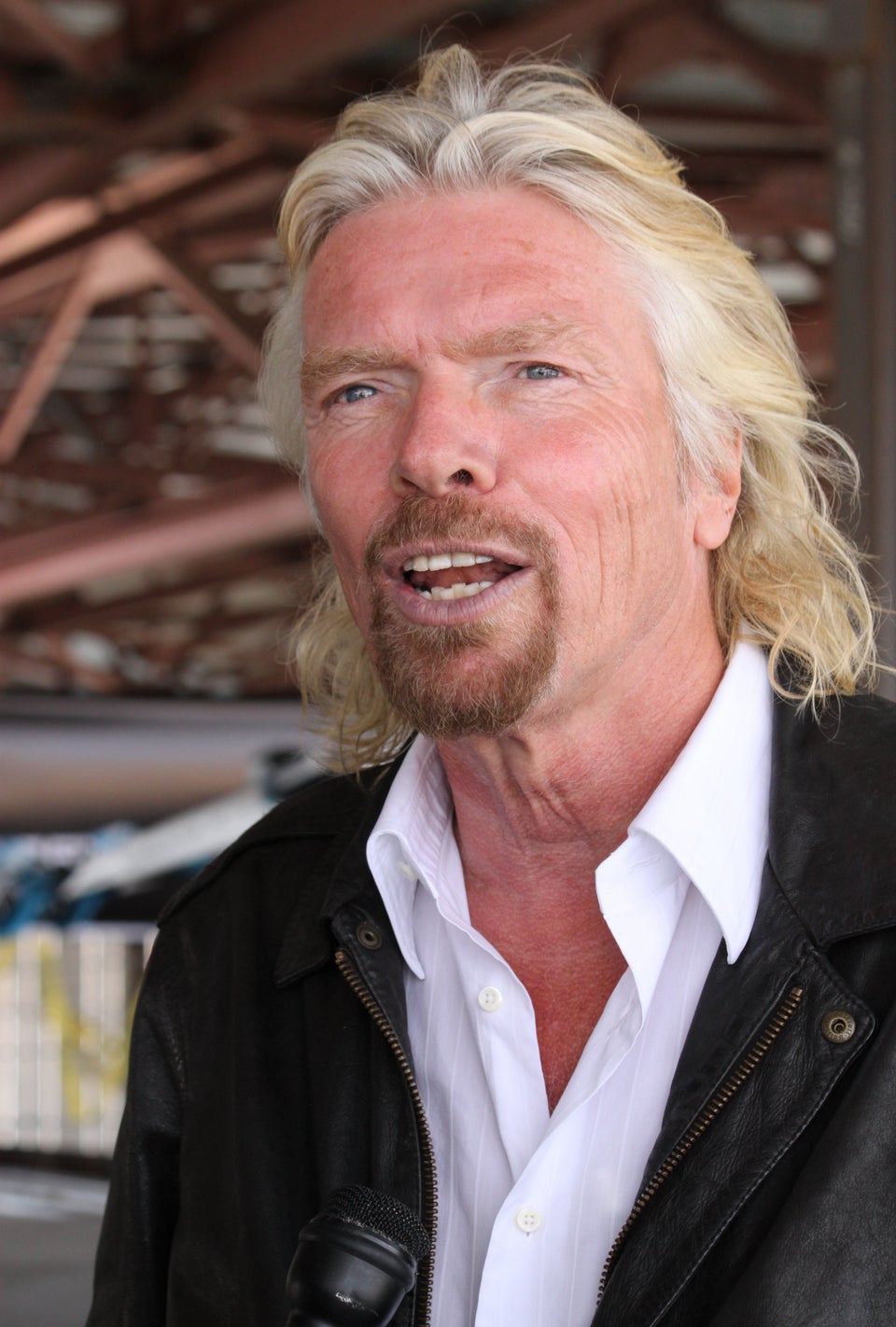 GOP Mega-Donor David Koch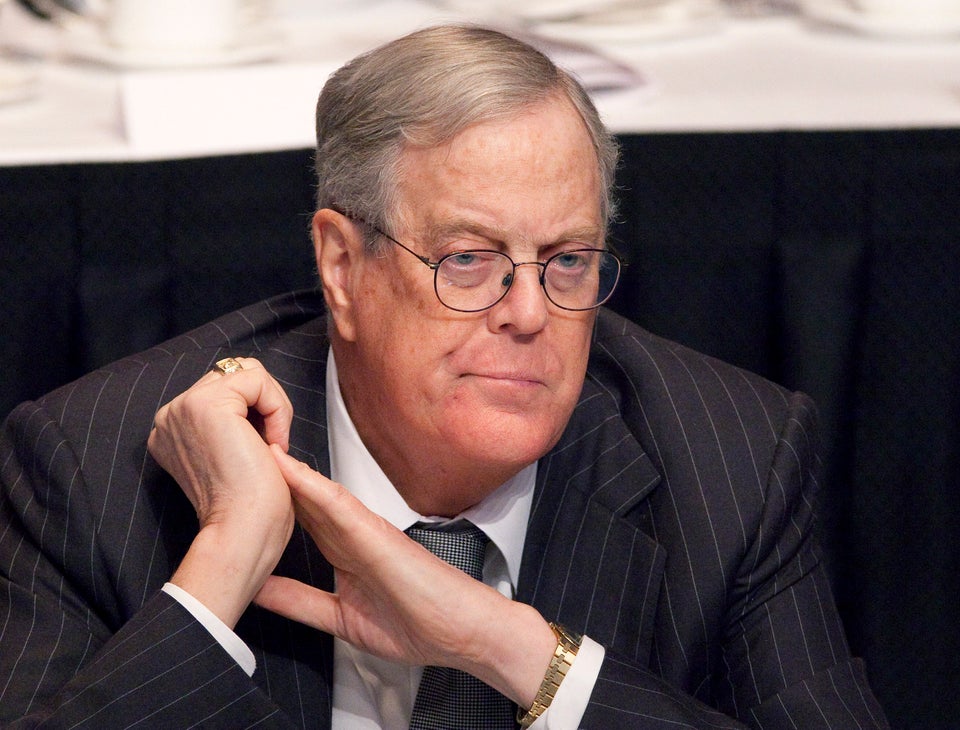 Texas Gov. Rick Perry (R)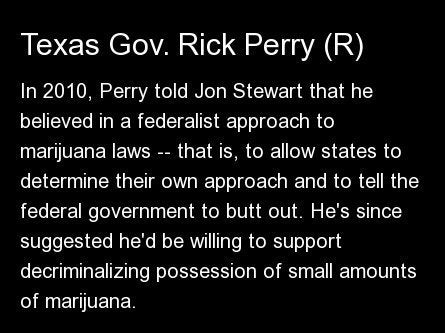 Actor Jack Nicholson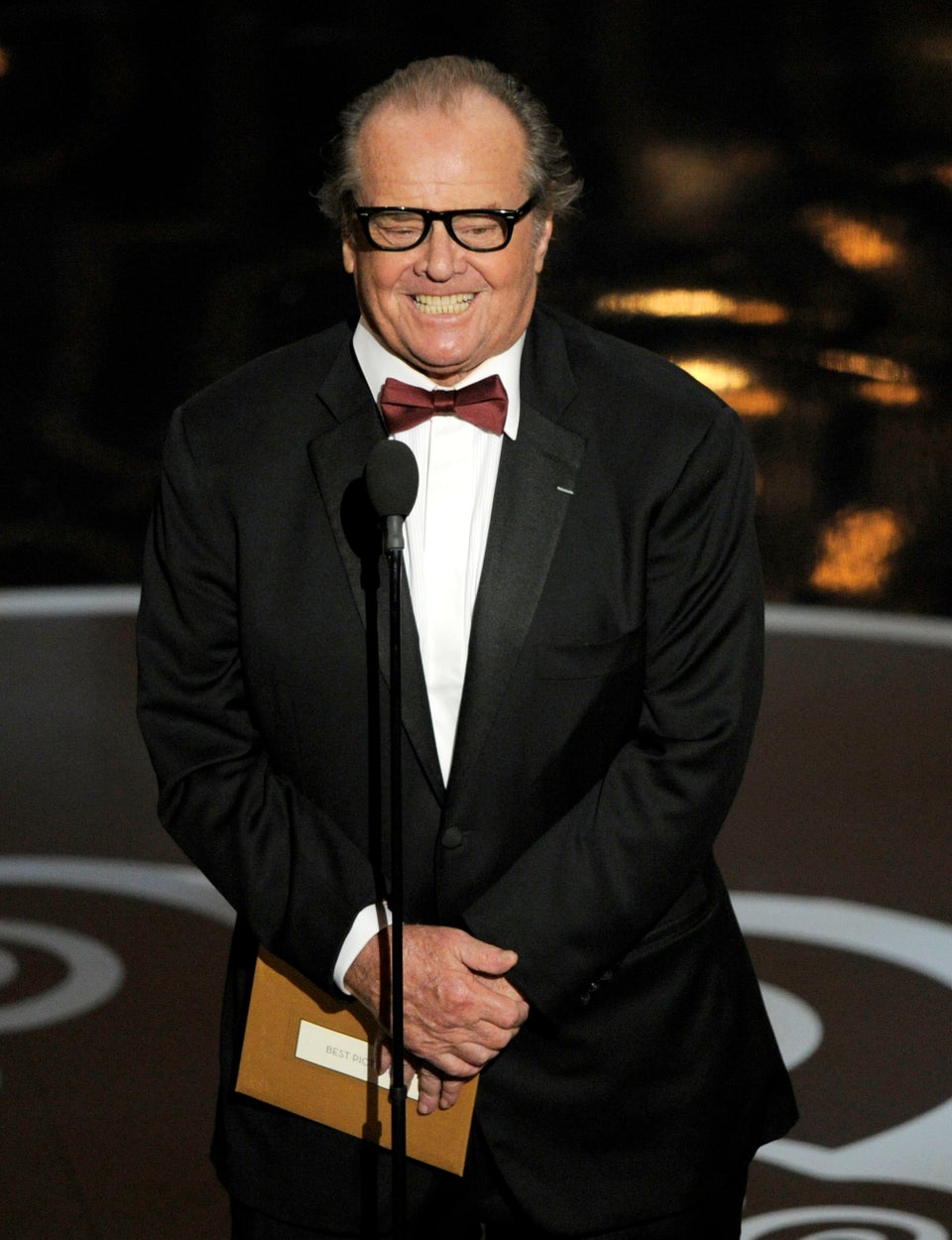 Former Utah Gov. Jon Huntsman (R)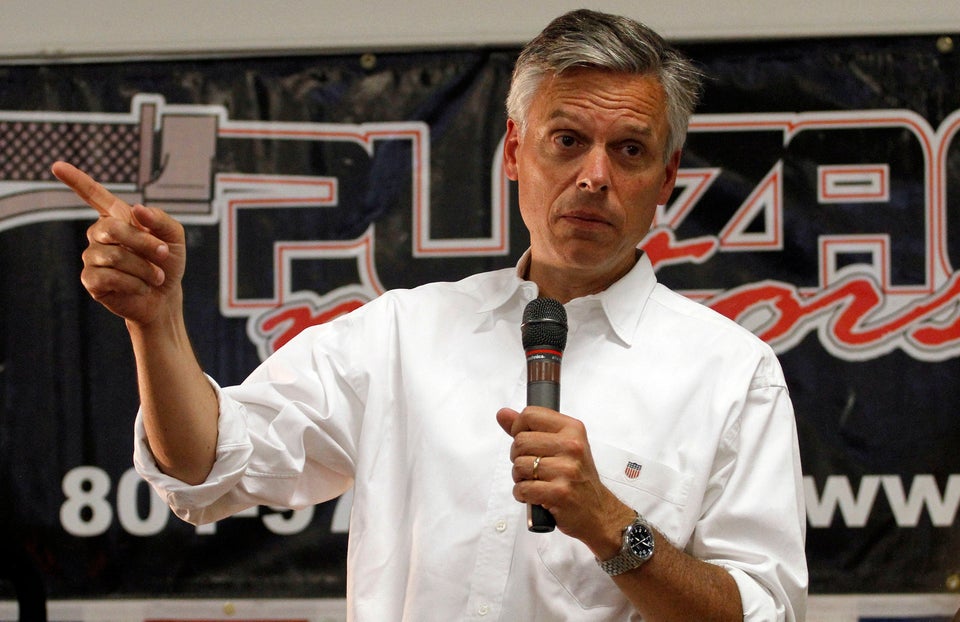 Former Alaska Gov. Sarah Palin (R)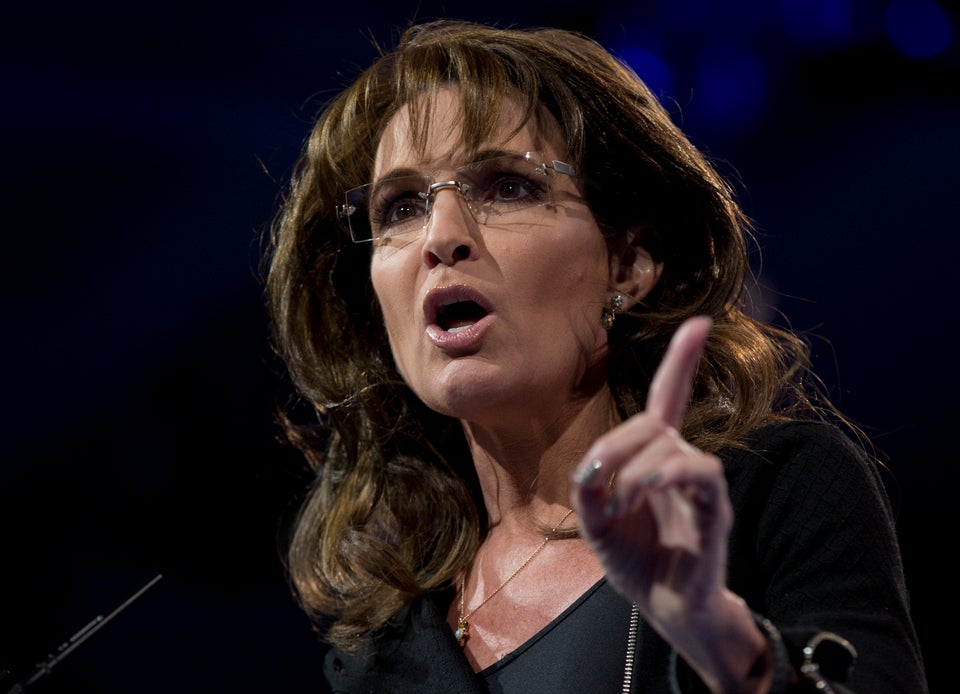 Former President Jimmy Carter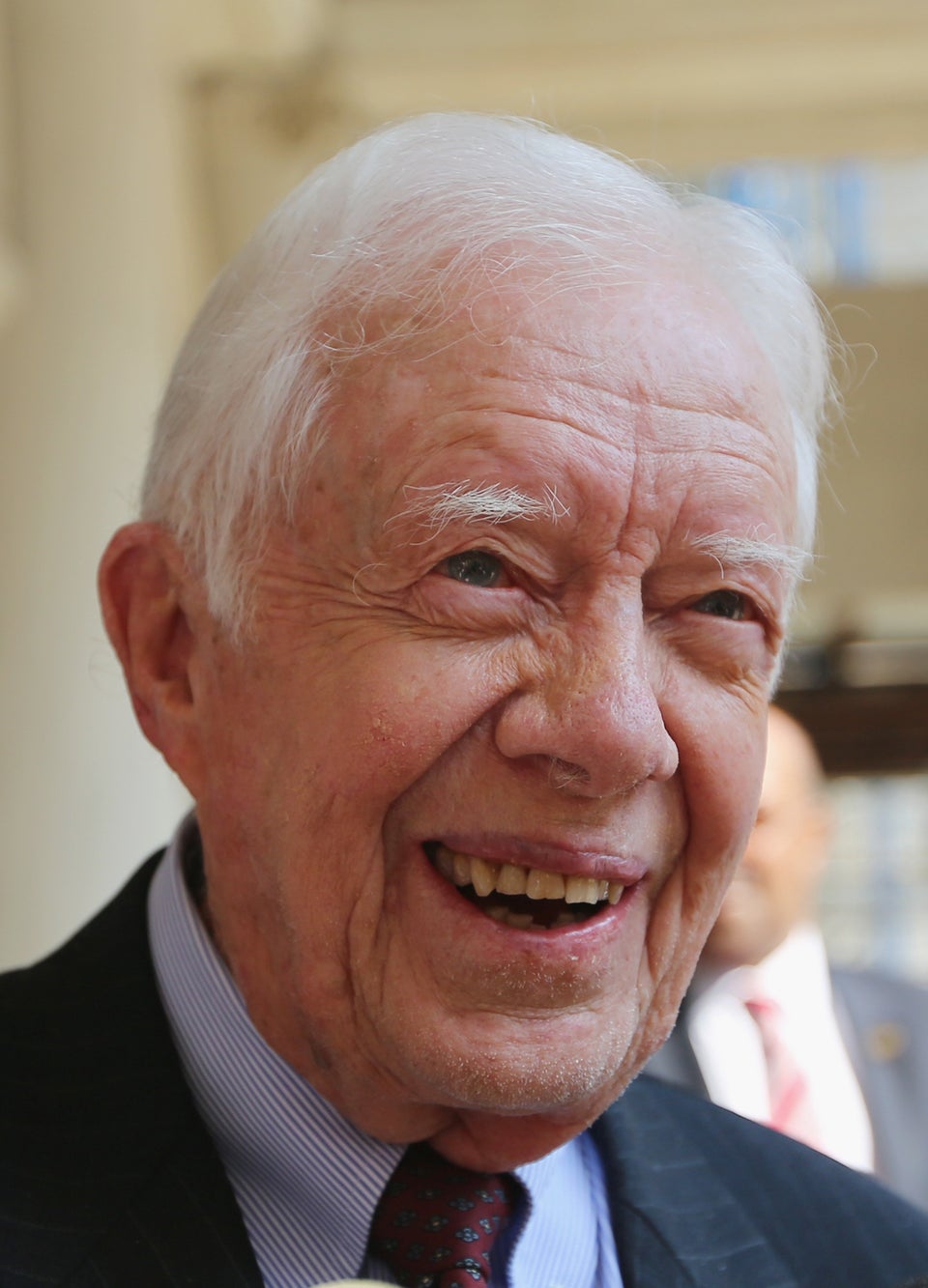 Former Virginia Attorney General Ken Cuccinelli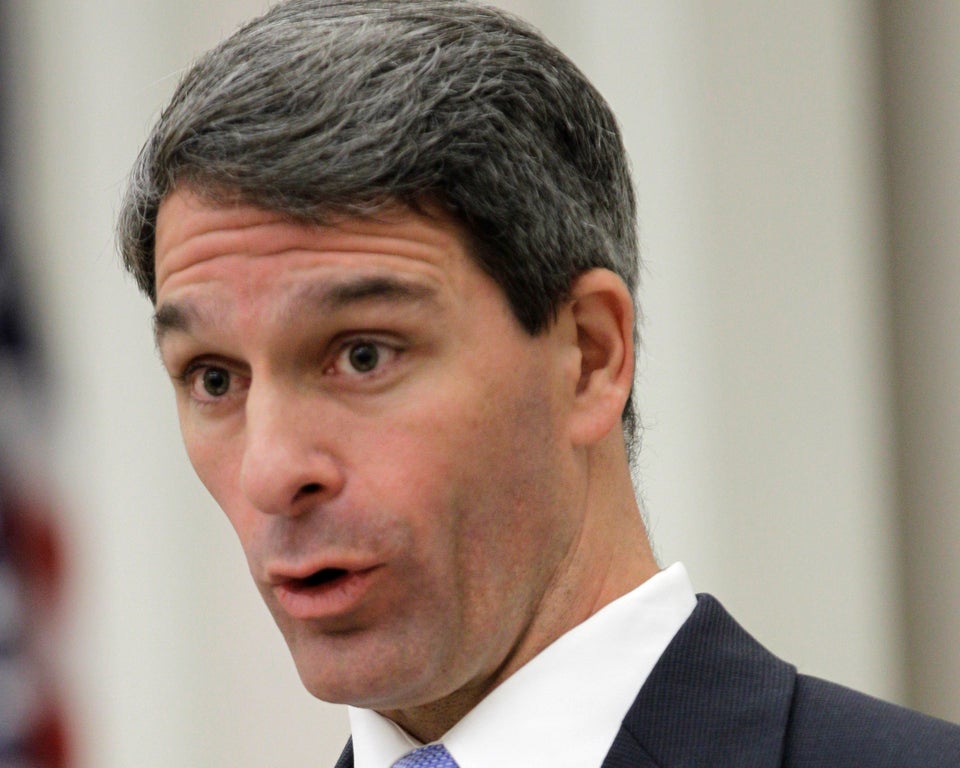 Columnist Dan Savage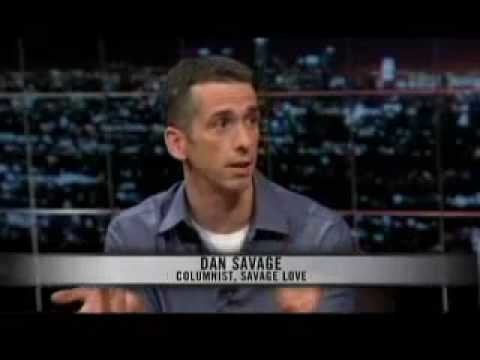 MSNBC's Al Sharpton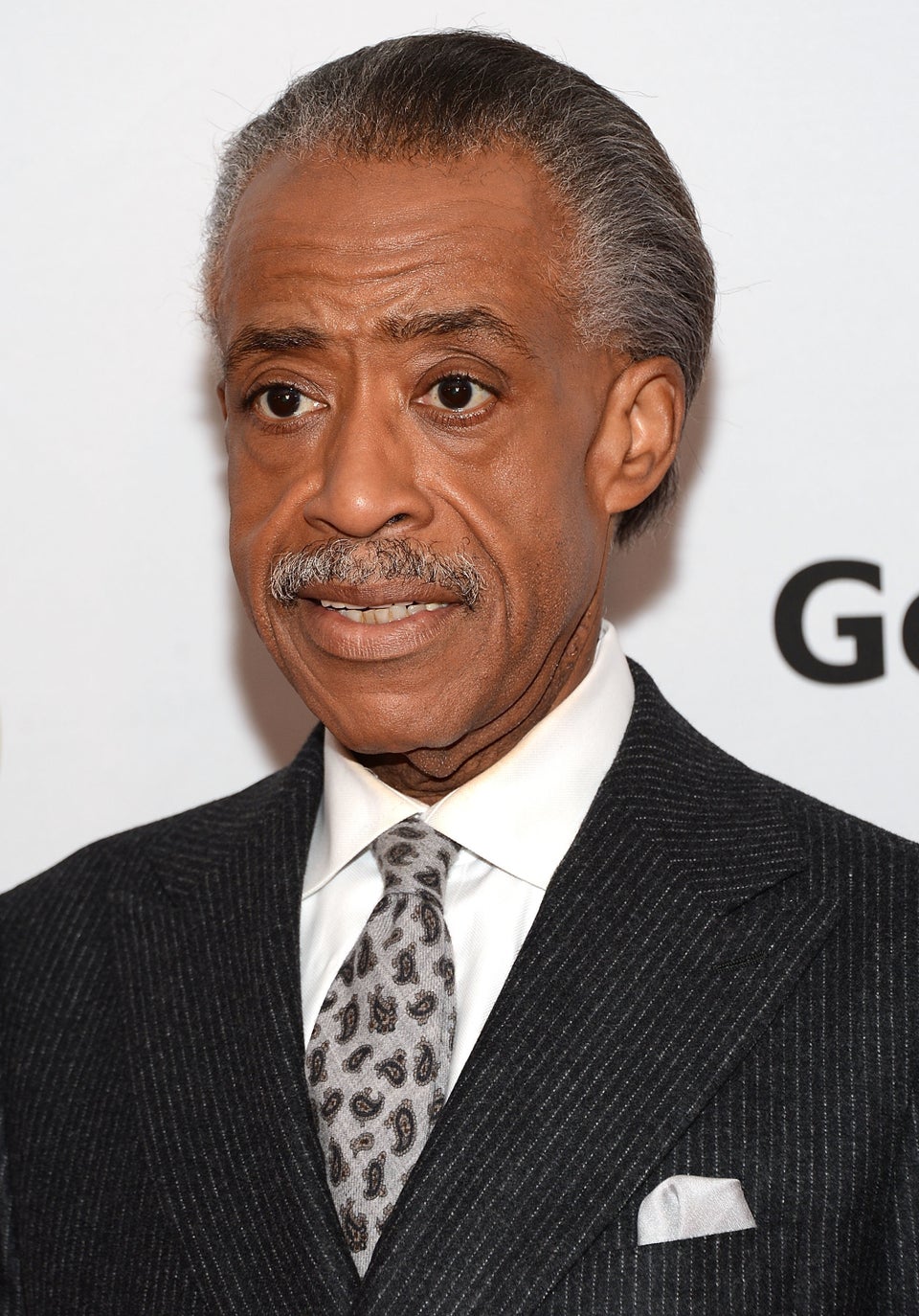 Former Rep. Tom Tancredo (R-Colo.)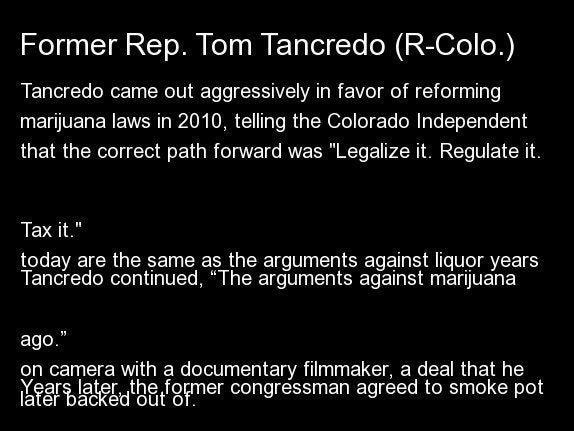 Popular in the Community