As an auto shop worker, Rick Sullivan has had to repair cars that have been flipped over.
Sullivan spent six months and $6,000 building the upside-down truck from the parts of two separate vehicles: a 1991 Ford Ranger pickup truck and a 1995 F-150 pickup truck body placed over the top complete with spinning wheels.
Sullivan got the idea for a topsy-turvy truck when he was called to transport an overturned Ford Ranger to his body shop.
"I built the truck by starting out collecting parts for a Ford F150, we bought different parts in different locations," he told Barcroft TV. "There's no blueprint. I just started buying parts and then putting it together. It's all in my head and we had to make adjustments throughout, but it turned out pretty much like I envisioned it."
As you might expect, Sullivan gets a lot of attention when he drives the upside-down auto around his home town of Clinton, Illinois.
"People are amazed," he said, according to the Daily Mail. "It's one of those things when you first see it, it's hard to recognize what it is but when you take the second look then they want to pull me over and take a closer look at it."
Sometimes, the attention has worried him, such as the time a group of police officers followed him in DeQuoin, Illinois.
"They turned around and chased me down. The people in the campground were starting to boo," he told Pantagraph.com. "Then, the officers whipped out their cell phones and started taking pictures and everything was fine."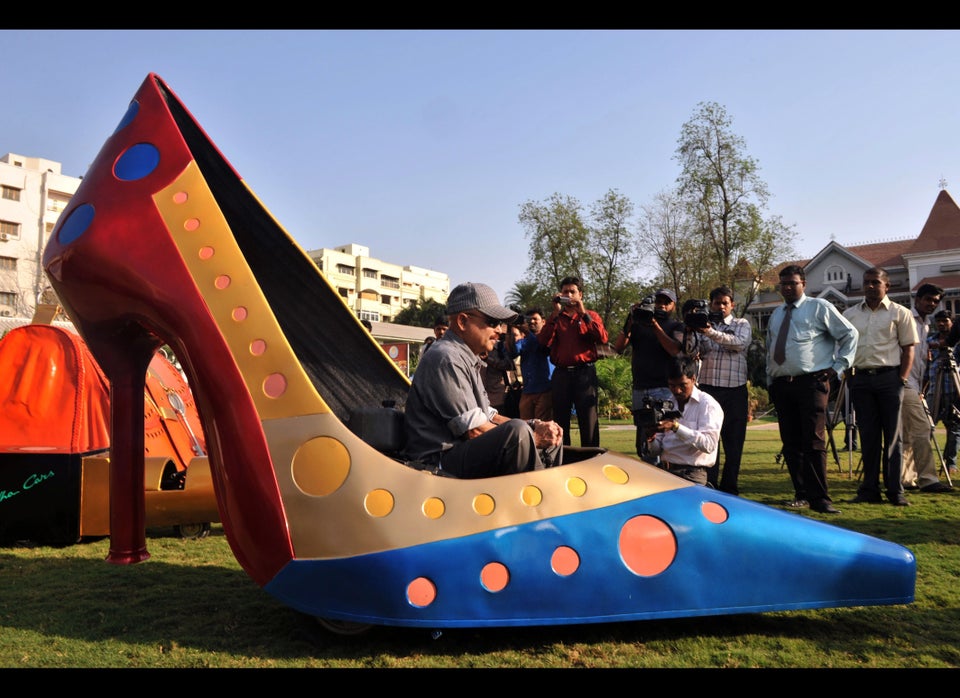 Wacky Car Designs
Popular in the Community