Saddleback Church founder and author Rick Warren, who once praised President Barack Obama's "courage" for inviting the conservative pastor to give the invocation at his inauguration and hailed his "commitment to model civility," has drastically changed his tone on the man who helped make him a familiar name to many Americans.
Obama is "absolutely" unfriendly to religion and his administration's policies have "intentionally infringed upon religious liberties," Warren said in an interview Wednesday. The evangelical pastor, whose 20,000-member church in suburban Los Angeles is one of the largest in the nation, was on tour in New York City to promote to the 10th anniversary edition of his popular book, "The Purpose Driven Life." He spoke in a wide-ranging conversation that touched upon his stance against same-sex marriage, his disappointment with the presidential campaigns, and the role of faith in an increasingly secular society.
Warren, who famously hosted Obama and former Republican presidential candidate Sen. John McCain at the Saddleback Civil Forum on the Presidency four years ago, said he was close to hosting a similar event this year that the Republican Party and the White House were interested in joining. The candidates never said publicly that they would attend. Warren canceled it, he said, because Obama and former Republican presidential candidate Mitt Romney were "talking stupid little issues" and "spending their time attacking each other" instead of presenting "a big vision."
"President Obama didn't have a lot to report on because it's been not a good four years, and Romney, I don't know what he was thinking, he could have presented a big vision. I never got it," Warren said.
He said he had re-published his book, which is written as a guide for readers about the purpose God has given them for their lives, in part to give solace to young Americans who can't find jobs and are seeking spiritual answers. Surveys have shown that Americans, particularly young adults, are becoming less interested in religion, but Warren said that didn't concern him. Young people, he said, will "go through life and say, 'I'm missing something,' and go back to the religion of their youth" when they get married and have kids, he said. But he added that Saddleback is nonetheless putting a special focus on forming young adult study groups and outreach to its younger members.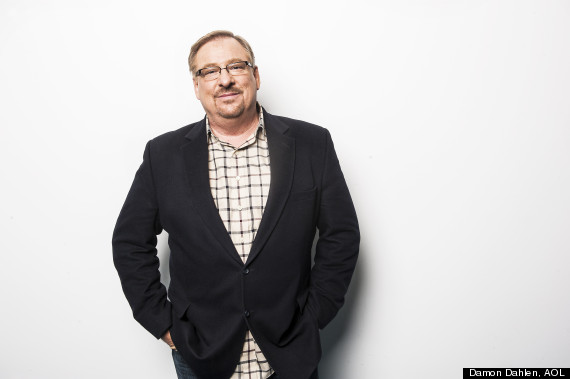 Rick Warren at The Huffington Post.
Since it didn't host the presidential candidates this year, Warren said the church will host the Saddleback Civil Forum on Religious Freedom in January. It will include Muslim and Jewish voices, but the only confirmed speaker is Cardinal Timothy Dolan, the Archbishop of New York and president of the U.S. Conference of Catholic Bishops. Dolan has been one of the strongest voices against Obama's health care legislation's contraception mandate: the requirement that religious institutions that aren't strictly for worship, including hospitals and schools, provide birth control with no co-pay as part of insurance plans. Warren, who said he has not recently spoken to Obama, predicted that "religious liberty will be the civil rights issue of the next decade."
Obama, who has been hailed in both his electoral wins for gaining support from a wide-range of religious voters, nonetheless had a quieter approach this year than four years ago in terms of overt religious outreach.
"The first time around, he was trying to become known ... When you are trying to make yourself known, so to speak, because you don't have a long track record, you probably will be more explicit about what you believe and the importance of certain things," said Joel Hunter, one of the president's spiritual advisers and the pastor of Northland, an evangelical megachurch near Orlando. "After you're president awhile, you realize everything gets blown out of proportion, you can't address religious topics very often. What happened is he engaged issues as a person of faith but he carefully avoided making it a political issue. What he proved by his actions and periodic pronouncements is that faith is a very important part of his life."
That includes the president's announcement that he supported gay marriage, a position with which Hunter disagreed. Obama invoked his Christian faith and the "Golden Rule" to explain his position, said Stephen Mansfield, author of "The Faith of Barack Obama."
The president has also taken a softer approach to religion on the world stage, according to some observers. "Take His Holiness the Dalai Lama, for example. Whenever the president meets him, the opposition and relationship with China is always on his mind. But they have a good chemistry," said Victor Chan, Founding Director of the Dalai Lama Center for Peace and Education in Vancouver. "And growing up in Indonesia, he knows Islam, and he has a close relationship with, for example, Aung San Suu Kyi, the Burmese opposition leader. I think personally, he embraces all the world's major religions."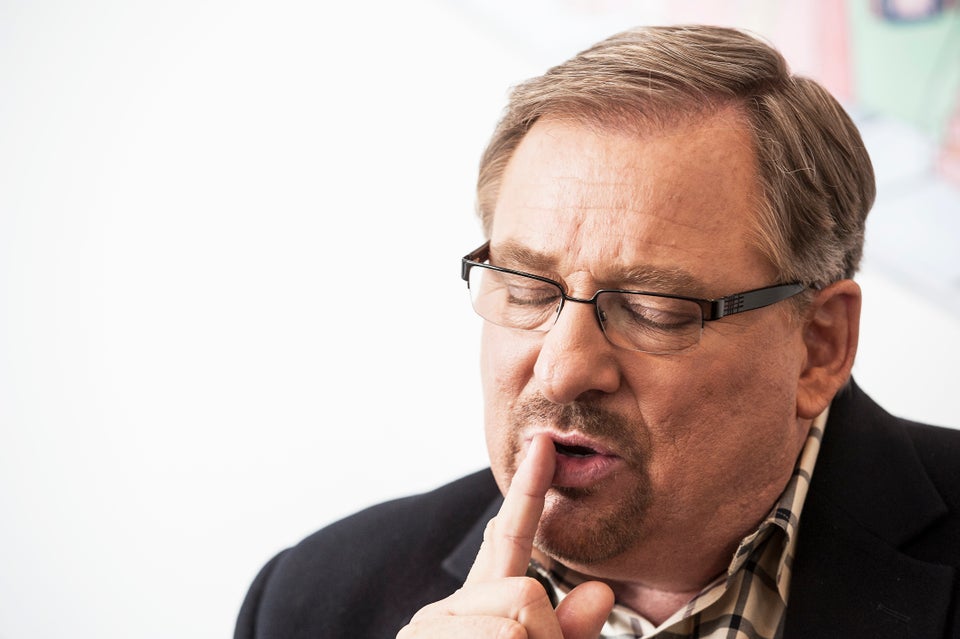 Rick Warren
Related
Popular in the Community