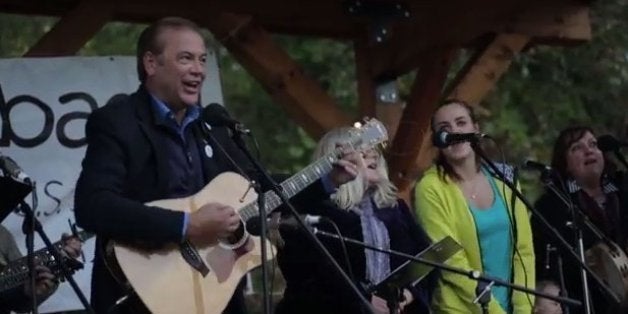 WASHINGTON -- Can you win a seat in the United States Senate by driving around in a minivan, strumming a guitar and singing about the evils of money in politics?
The question will soon be answered in South Dakota, where Rick Weiland, a former Clinton official and top staffer to former Senate Majority Leader Tom Daschle, is running for the open seat.
If you haven't heard much about Weiland before this week, you're not alone. He was cast long ago as a colorful folk-music-singing populist with virtually no chance in a state with strong Republican leanings. The race to replace retiring Sen. Tim Johnson (D) was in the hands of well-liked former Gov. Mike Rounds, a Republican. Even were Rounds to stumble, the natural beneficiary was Larry Pressler, the former Republican senator who is running as an independent, not the guy refiguring a Johnny Cash song into an ode to small town South Dakota.
But a confluence of events -- chief among them, the bizarre embezzling scandal that's engulfed Rounds -- has added a heaping dose of unpredictability to the race. As the campaign enters its final four weeks, Democrats have decided to pour millions of dollars into a contest they once described as unwinnable. Suddenly, South Dakota is the hot new race being discussed and the prospect of Weiland getting elected no longer seems so remote.
"The whole idea of taking the government back from big money special interests is the idea that has gotten me into this position," he told The Huffington Post in a Thursday interview. "I think it resonates with the town-to-town campaign. I think our music videos have connected the dots in a very powerful way."
There is a cinematic feel to what is happening in South Dakota. And it's not just that Weiland comes off as the ideological inverse of Bob Roberts, the folk singer and Republican Senate candidate memorably portrayed by Tim Robbins. The scandal that's engulfed Rounds seems like something out of a Coen brothers movie.
For a thorough explanation, it's best to read this primer from South Dakota's Argus Leader. But the basic details are this: As governor, Rounds embraced a federal program that gave green cards to immigrants who invested $500,000 in U.S projects. He hired a political ally to run the program. That ally subsequently made it private and gave himself no-bid contracts to oversee it. One of the companies that benefited from the program went bankrupt within a year. And, in the murkiest of plot twists, South Dakota's former secretary of tourism and state development –- a man who was involved in the program and helped shepherd money to the company that went bankrupt -- shot himself to death in a cornfield. His arrest was reportedly imminent.
With this Fargo-like backdrop, Rounds has stumbled. But the problem, as Democrats see it, is that two people are trying to fill the void.
Pressler certainly seems to be in the best position to overtake Rounds. The most recent poll of the race showed him drawing 32 percent of voters to Rounds' 35 percent and Weiland's 28 percent. Were Weiland to drop out, the vast majority of his supporters would vote for Pressler, who would lead Rounds 54 percent to 39 percent. A hypothetical Weiland-Rounds matchup, however, would end in a tie: the poll showed they'd each get 47 percent.
It's this type of math that's dissuaded Senate Majority Leader Harry Reid (D-Nev.) from endorsing Weiland, a reluctance that has led to public clashes with Daschle. Told that there seemed to be some issues between him and the majority leader, Weiland laughed it off.
"Really?" he replied, sarcastically.
"I don't know Harry Reid. I've met him a couple of times. I'll let him comment on that," Weiland said. "I think the national Democrats have been focused on races where the incumbents are in trouble … in states where they thought they had a better chance of winning. In this state, conventional wisdom was that you've got a two-term, so-called popular governor, who is going to be well financed. This just wasn't a state that they thought would get in play.
"I maintained all along, because I know my state and Tom Daschle knows the state, Tim Johnson knows the state, that if you get out there and you do what I've done the last year and a half, you can convince some Republicans to vote for you and you can win," he added.
Weiland has run a quintessentially insurgent campaign. On virtually every issue, he has staked out a position against corporate interests -- from guns (he supports background checks and believes that "the NRA, the special interests, the gun manufacturers are standing in the way") to immigration reform (he says the House won't take up the Senate's bill because "it is all embroiled in big money politics on their end").
He is unabashedly liberal. Hiking the minimum wage is at the forefront of his agenda. On health care reform, he wants to give the entire population the opportunity to buy into Medicare. "It's the public option I would have offered if I was in the United States Senate," he said.
He believes the best way to reform Social Security is to erase the caps on the payroll taxes that help keep the program solvent. The only issue he criticized President Barack Obama on is the conflict in Syria.
"I don't think we should be arming the Syrian rebels. We armed Osama bin Laden and he turned the guns on us 20 years later," he said. "I would have voted against that, absolutely. And you know what? I won't vote to put boots on the ground."
But before Weiland gets the chance to cast such a vote, he'll probably have to raise some more money. Weiland has all of six staffers working on his campaign. He's put 50,000 miles on his minivan and has only $300,000 cash on hand. He estimates that he has less than $15,000 to spend each month on his operations.
"I'm basically traveling the state around in my little blue minivan, while my opponent gets to stretch out his legs in a big, big-ass RV that says 'Grassroots Express,'" he said, adding that his is probably one of the most poorly funded campaigns of the cycle.
That may explain why he remains stuck just under 30 percent in the polls. You can visit all 311 incorporated towns in your state, hold more than 220 public meetings, and release all the viral campaign-themed music videos you want, and even in a state as sparsely populated as South Dakota, folks may still not know who you are.
An investment from outside groups may help with that. MayDay PAC, the super PAC launched with the goal of eliminating super PACs, has announced it will spend $1 million on ads bolstering Weiland. Every Voice Action, another super PAC that aims to decrease the influence of money in politics, has targeted both Rounds and Pressler. Howard Dean's Democracy for America has elevated the South Dakota race into a top priority and helped out with canvassing. And on Wednesday, the Democratic Senatorial Campaign Committee said it would put $1 million of its own money into the race.
But the DSCC won't be working to boost Weiland specifically. Its ads will target Rounds, and if Pressler is the prime beneficiary, so be it. Nevertheless, Weiland sees the late-stage entrance of outside groups into the race as both a big help and a clear indication that he has a fighting chance.
"And I'm running against big money!" he said.
Paul Blumenthal contributed reporting.
Want more updates from Sam? Sign up for his newsletter, Spam Stein.
Before You Go
Rep. Kerry Bentivolio (R-Mich.)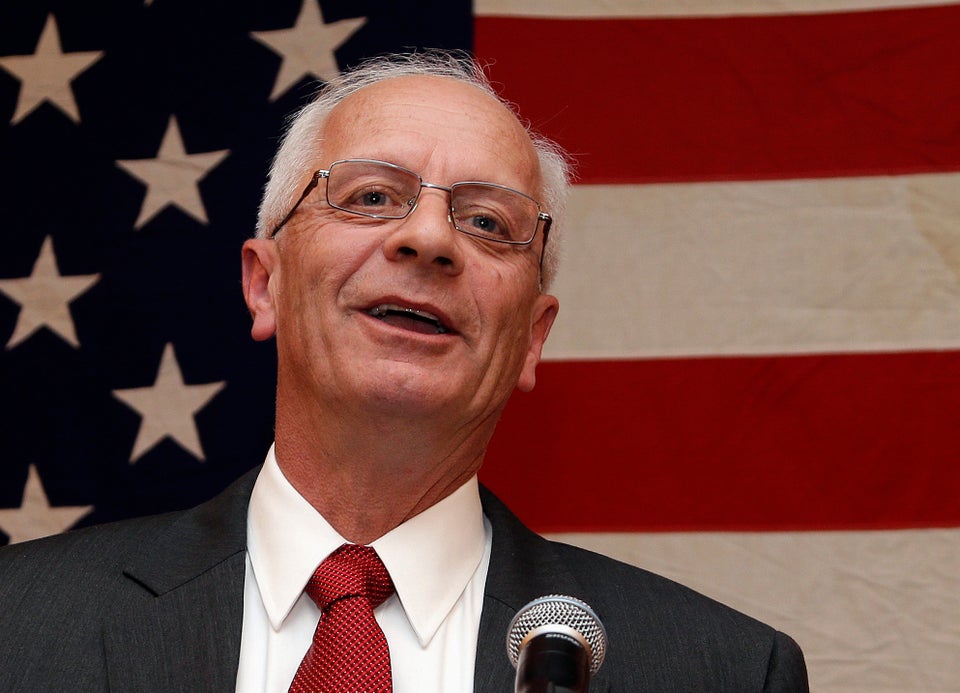 Republican House candidate Jake Rush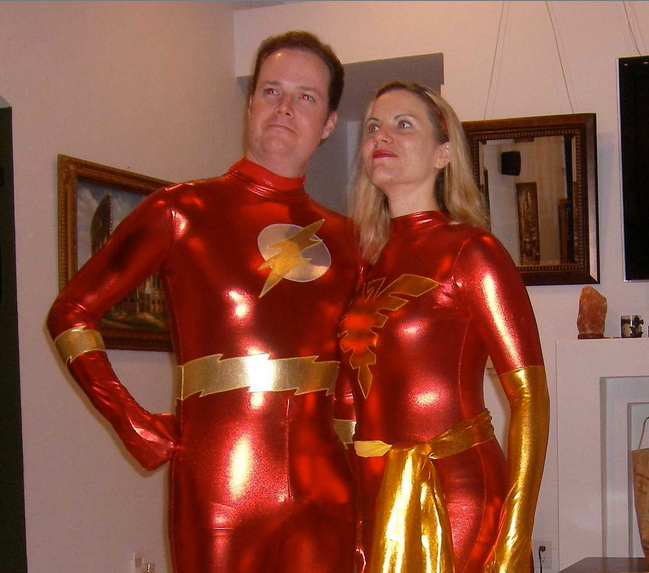 Wisconsin state Sen. Glenn Grothman (R)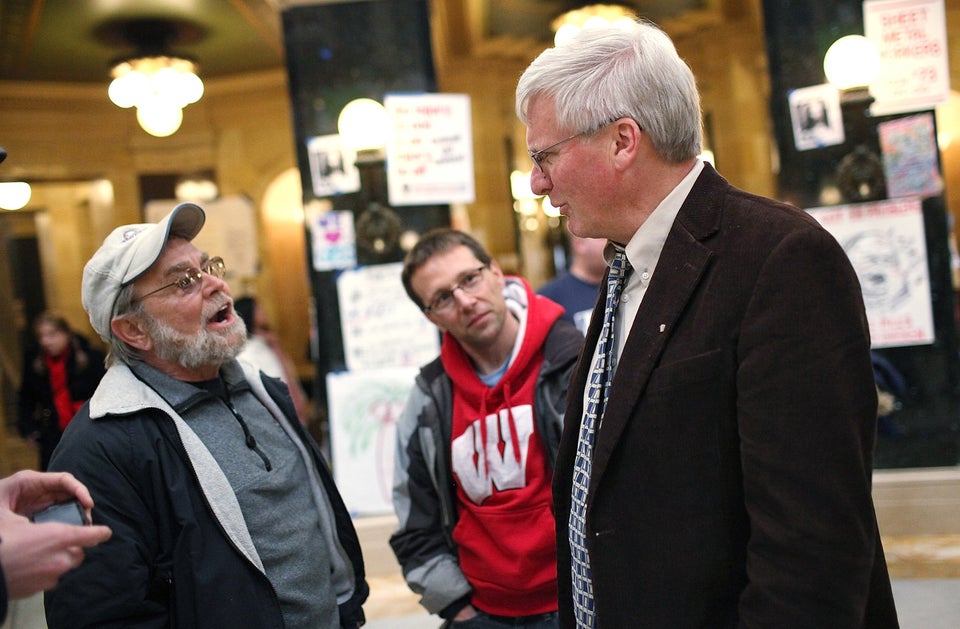 Arizona Secretary of State Ken Bennett (R)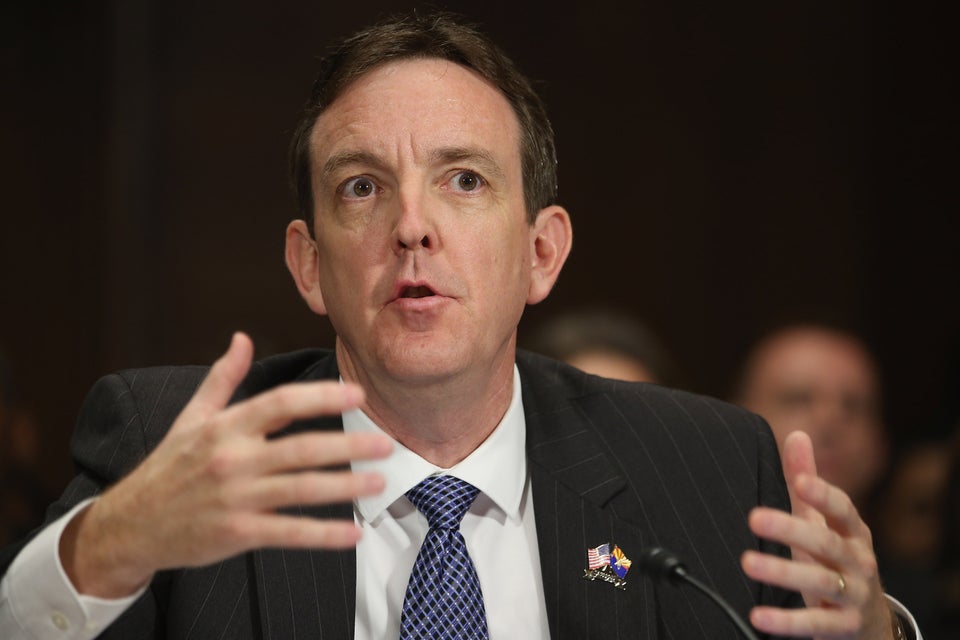 Democratic congressional candidate Aaron Woolf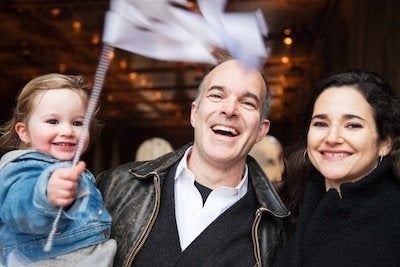 Republican congressional candidate Isaac Misiuk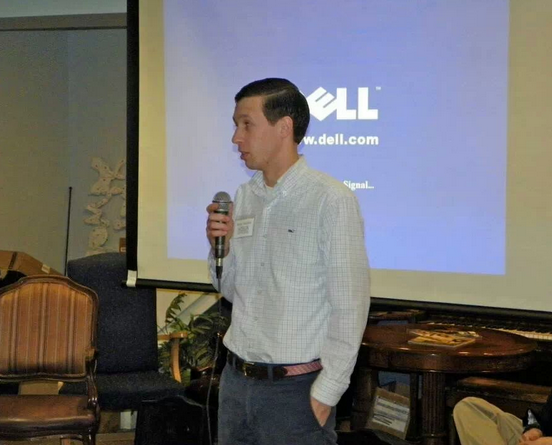 Iowa state Sen. Joni Ernst (R)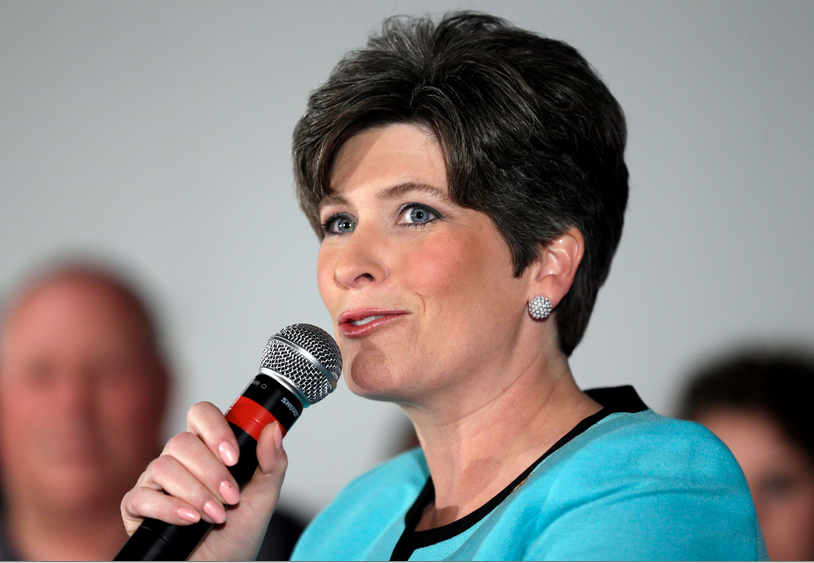 Democratic Senate candidate Rick Weiland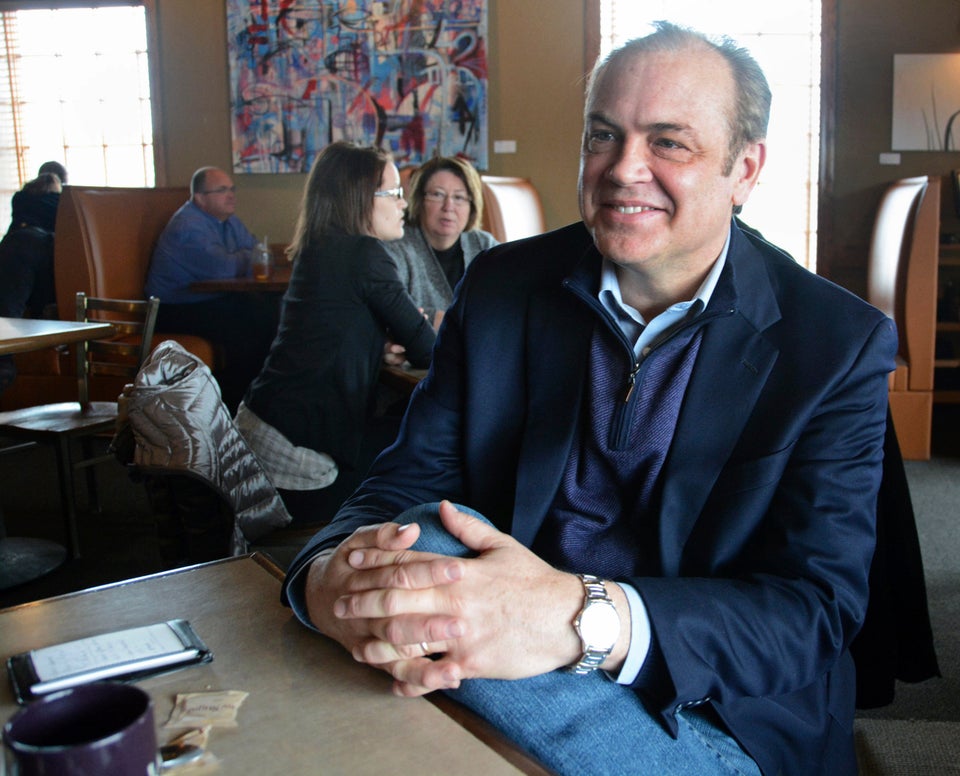 Republican Senate candidate Milton Wolf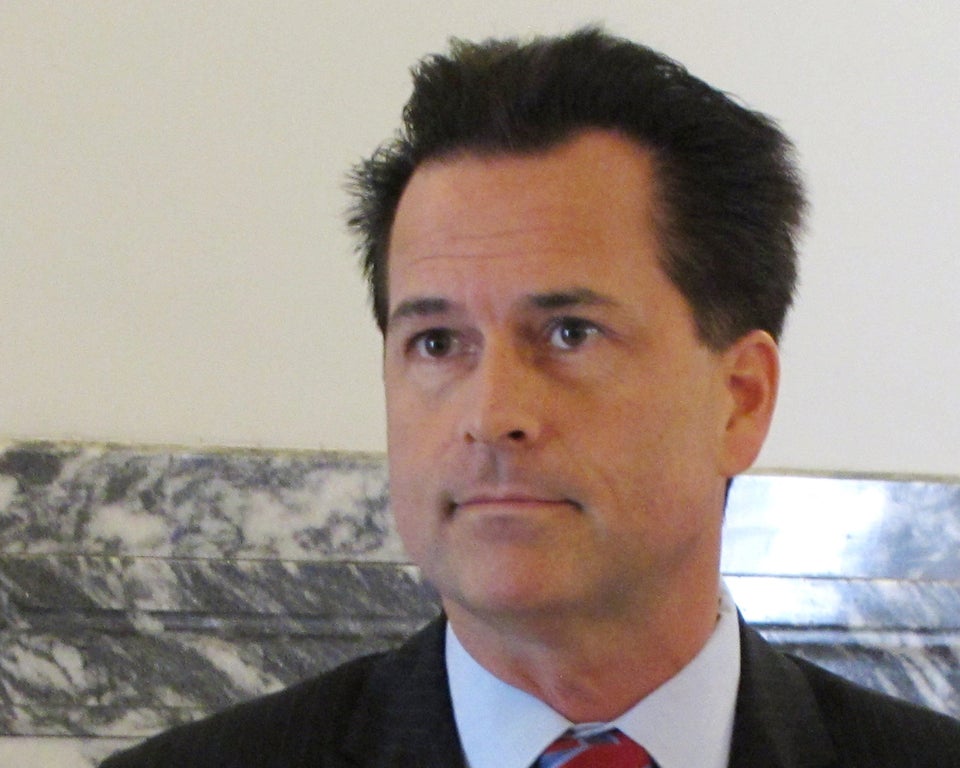 Maine Gov. Paul LePage (R)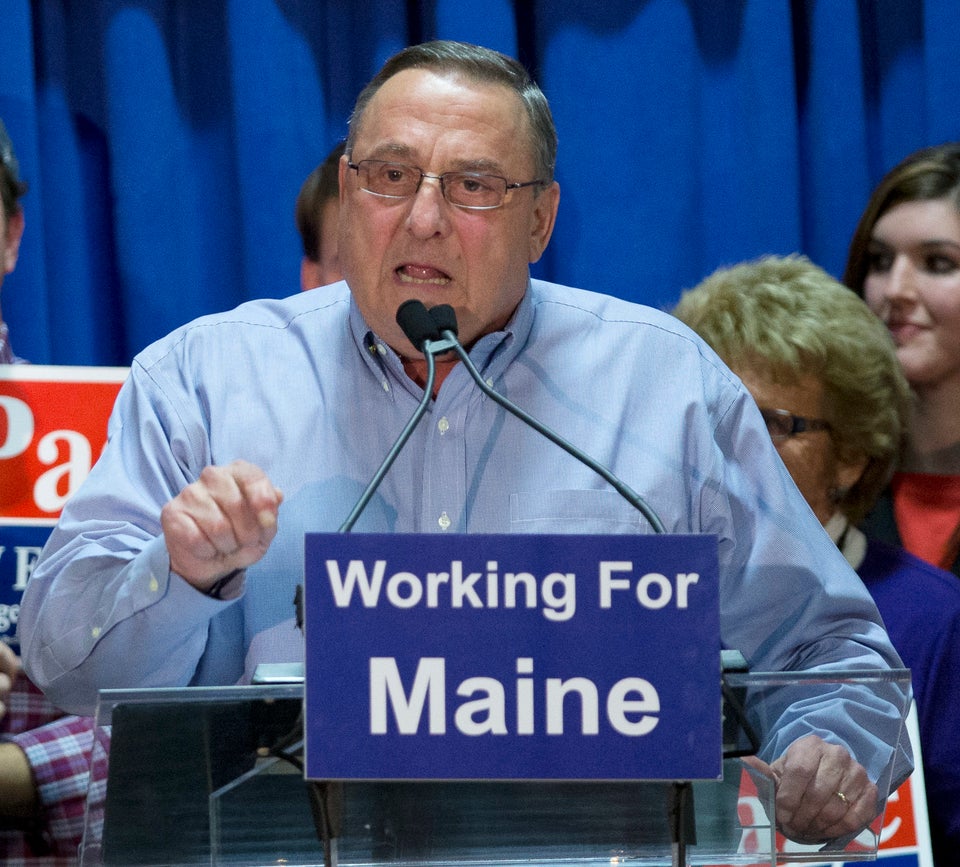 Popular in the Community