Ricki Lake's weight has been a much talked-about subject ever since the very beginning of her career in entertainment. For her first movie role, Lake landed the part of the "pleasantly plump" Tracy Turnblad, the lead in the original 1988 "Hairspray" film. Up until that point, the aspiring actress hadn't had any experience with public scrutiny. But that was about to change.
At first, Lake tells "Oprah: Where Are They Now?" in the above video, she was thrilled to be a part of a story as iconic as "Hairspray" -- and is still grateful for the experience to this day.
"I was 18 years old, I was a freshman at Ithaca College, and got the role of a lifetime... [playing] this incredible role model character," Lake says. "I had no idea what I was signing up for, and how it would give me the career and the life that I've had. It's just completely surreal. It's like life imitating art."
Critics, however, focused on Lake's weight almost as much as her performance. Headlines that included phrases like "Ricki Lake, the Jumbo Teen Star of 'Hairspray'" and "Ricki Lake as a Chubby Charmer" appeared in the tabloids.
"I don't remember the tabloids and them picking on me about my weight. I mean, maybe it did bother me. I don't really have a lasting memory of it," she says.
Looking back at her lengthy career in television and film, Lake says that the intense focus on her weight over the years is essentially par for the course. "It's just been part of it," she says. "My weight fluctuates."
What she struggles with, Lake adds, is how her own discussion about those fluctuations contributes to society's overall fixation on size and standards of beauty.
"I became famous for being a certain size, and I was a role model for so many young women. But I loved when I lost weight and felt good about my body. I loved telling the world!" Lake says. "At the same time, I felt like I was perpetuating this obsession that we have with weight."
In other words, Lake also struggles with the idea of losing weight.
"You're damned if you do, you're damned if you don't," she says.
Before You Go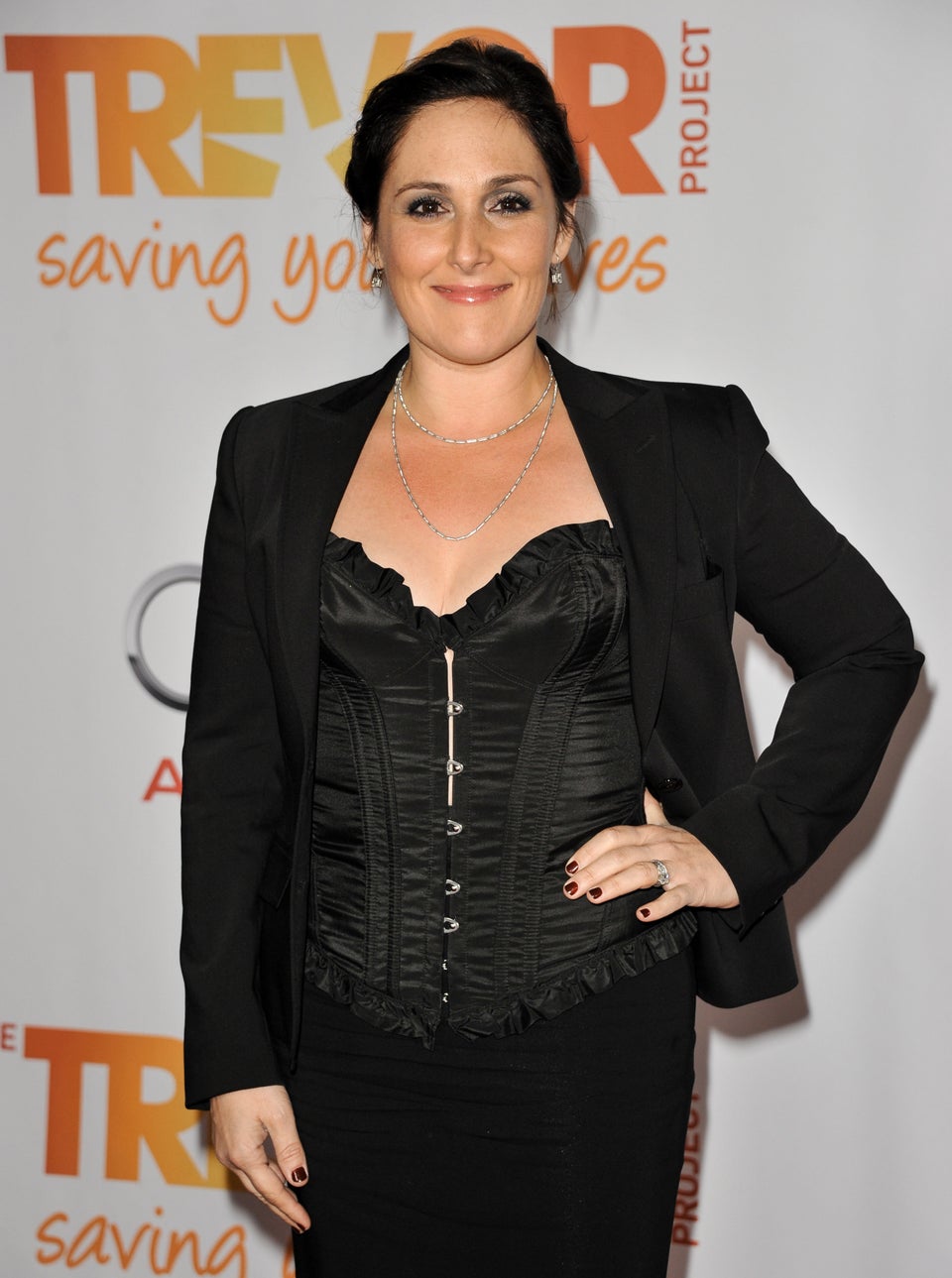 Ricki Lake
Popular in the Community