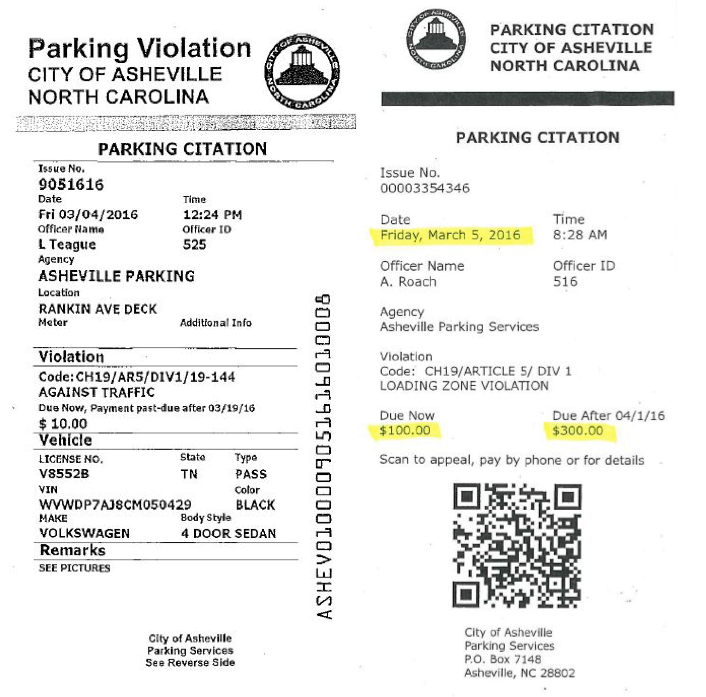 Officials in North Carolina are warning drivers to be on the lookout for fake parking tickets with QR code that open a YouTube video of Rick Astley's "Never Gonna Give You Up" when scanned.
Asheville's Parking Services posted alerts to their website and Facebook page on Friday after at least two bogus tickets had popped up on cars.
"It was kind of surprising to go to a link for a YouTube video, and then when I went, it was featuring some rock star that I didn't know," Parking Services Manager Harry Brown told local station WLOS-TV.
Not everyone seems to find it entertaining, however.
One person visiting Asheville from Atlanta told WLOS the ticketing joke was "atrocious": "We got past the '80s, I thought. That's pretty bad. It's a waste of time."
Brown pointed out that the tickets look real, although authentic parking tickets issued by the city do not have QR codes.
Parking fines are also not as high as those listed on the fake tickets, which inform drivers that they owe $100 for overtime parking and that there's a $200 penalty for late payment. The city's actual fine for overtime parking is $10, Brown said.
Related
Popular in the Community