Usually, when you tell people about an upcoming overseas vacation, they express excitement, or encouragement, or perhaps jealousy. Not so for four friends who are undertaking the inadvisable adventure that is the Rickshaw Run.
"When we tell people we're driving a glorified lawnmower across India, they usually ask us if we're crazy," explains Renée Alexander, a member of the Reading Rickshaws team. "Unless they're from India. Then they simply shake their head and tell us it is not possible."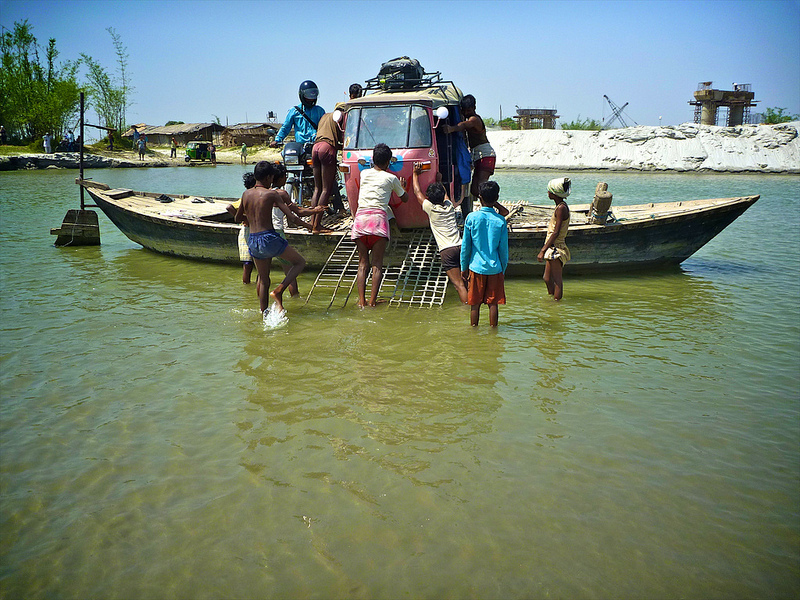 The Reading Rickshaws team is a well-traveled crew of four friends from three countries who all met in the San Francisco Bay Area. This September, they will have two weeks to drive two motorized rickshaws about 2,000 miles across India, from dripping wet Shillong in the Northeast to bone-dry Jaisalmer in India's Western-most state, Rajasthan.
As part of the journey, they are raising money for Room to Read, a San Francisco-based children's charity that promotes literacy equality. Starting with a few hundred books and a yak, Room to Read has grown to support more than 1,500 schools and 15,000 libraries in 10 countries, benefiting 7.8 million children. In India alone, Room to Read has published more than 100 children's books in local languages. The Reading Rickshaws plan to visit four Room to Read sites along their 3200 km, non-linear route.
The Bay Area crew may be crazy, but they won't be alone. They'll be in the questionable company of more than 150 other unrealistically optimistic adventurists participating in the September 2013 Rickshaw Run. The event itself raises money for Cool Earth, which fights climate change by protecting rainforests.
Each team is encouraged to also raise money for a charity of their choice. The Reading Rickshaws chose Room to Read because of their collective love of books. They are blogging about their upcoming adventure, waxing eloquent on Indian bureaucracy, bull surfing and the "Hurticane."
The Rickshaw Run starts in Shillong on September 5 with test driving, parties, a cricket match and the pimping of the rickshaws. More than 80 teams are slated to leave the starting line on September 8 and expected to turn up at the finish line in Jaisalmer by September 21 for a parade and party. There is no established route, no support, and no way to avoid the inevitable breakdowns of these notoriously unreliable vehicles.
But the Reading Rickshaws will not be deterred. "Sometimes a good story is better than a good time," says Alexander, who contracted dengue fever on her honeymoon and spent last November in a camper van, chasing a solar eclipse across the Australian Outback.
The Rickshaw Run is organized by The Adventurists, who also organize the Mongol Rally and the Mototaxi Junket. Once the race begins, nervous moms and supporters back home can track their local team's progress via team web pages at www.rickshawrun.com.