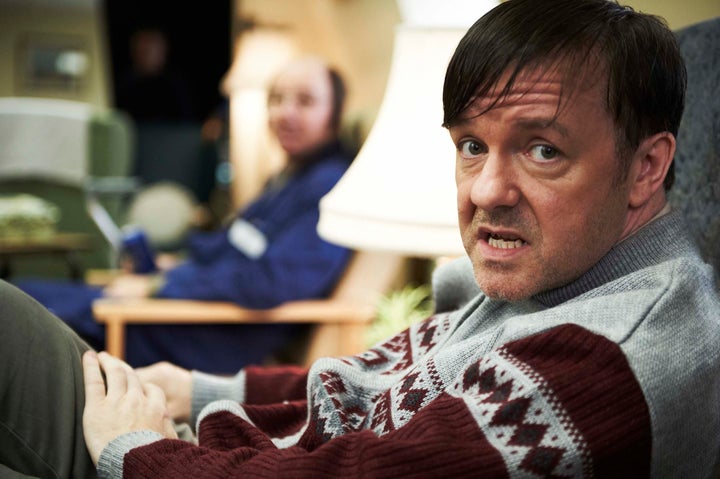 Hello Huffington Chuckle Hounds.
I thought I'd do a bit of a news blog as a sort of FAQ about various projects. Huff's got stuff alright!
Out with the old, in with the new.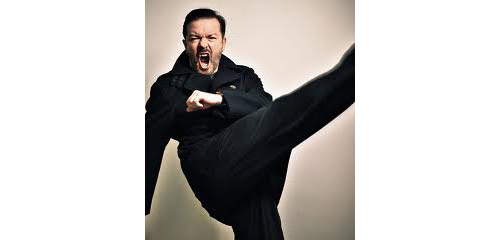 The Old -

First the bad news...
So I don't think I'm going to do a fourth series of The Ricky Gervais Show.

39 episodes is more than I've ever done for any other project (Yes. I know that's pathetic but trust me.) and I don't want to push my luck.
I think the show has steadily grown in both quality and popularity and I'd love to go out on a high, so to speak. My worry is that as we've used up all the best material we'd have to record hours and hours of new stuff and it might ruin the naivety of the whole thing. Never say never though, like The Office. But certainly for now.
Karl and I have also decided to end An Idiot Abroad after the two specials we're recording at the moment. Again, I think these could be the funniest adventures yet and I'd hate to outstay our welcome.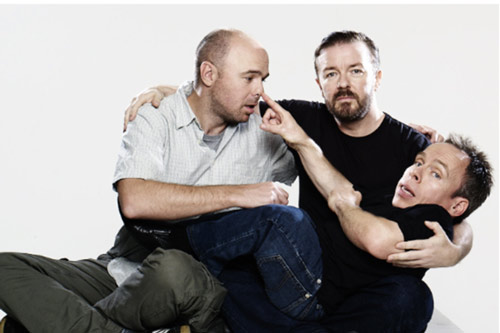 And finally... (or finale-ly... what?) we've just finished writing the finale special of Life's Too Short. We'll film it after Xmas, ready for broadcast around Easter. It's got lots and lots of Les, Shaun and Cheggars!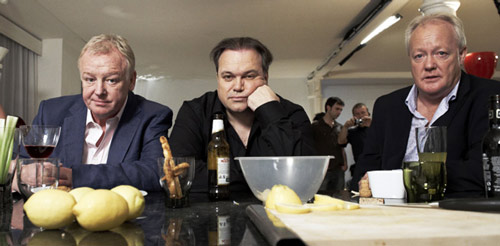 (That's what I call a good Friday.)
So that's the bad news.... (You'll be the judge of that.)
We're doing a new set of audiobooks which are filmed -- not just audio. Not sure if it will be for TV or internet yet but we've recored one and I'm fucking buzzing about it. It's a bit different and I can't tell you too much about it as it's so easy to rip off the idea. So beautifully simple. (I don't mean Karl.)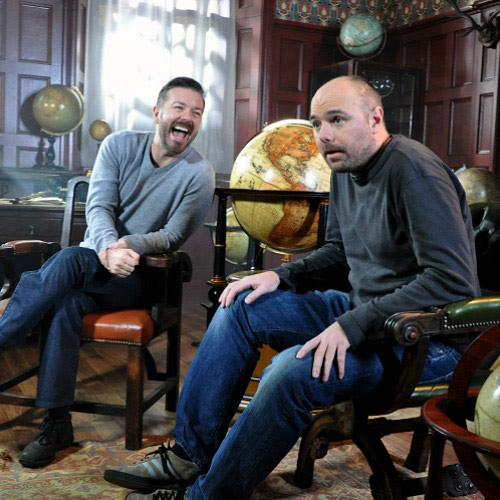 I will be shooting another six episodes of Derek this autumn for broadcast early next year.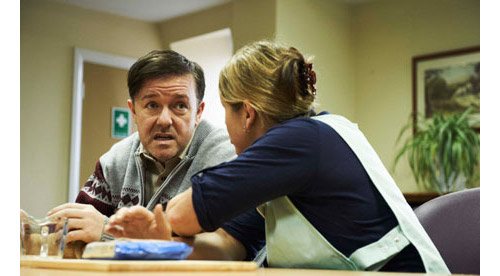 This is my new baby, I must admit. I've never been so in love with a project or character. It will be on Channel 4 in the UK and I'll be announcing other channels in each territory as they are finalised.
And finally (again?) I'll be announcing some warm-up gigs in the UK, the US and Europe very soon. They won't be very soon but I'll be announcing them very soon. Well not very soon, but soon. Ish.

Calling all HuffPost superfans!
Sign up for membership to become a founding member and help shape HuffPost's next chapter