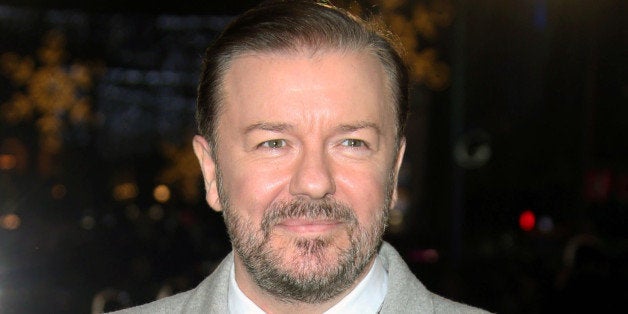 British comedian and animal welfare crusader Ricky Gervais is standing up for giraffes on Twitter by publicly shaming people who hunt them.
Gervais took to Twitter this week and posted the following messages:
"Ricky Gervais used his power and influence to set off a firestorm against women in the hunting industry," Francis told The Huffington Post.
Francis said everyone's free to think what they want about hunting. But, in her words, "the issue has has gone from a discussion about the legal act of hunting to the illegal and immoral acts of death threats against me and my family."
There are about 80,000 giraffes left in the wild, a wildlife researcher and scientist recently told ABC News. The numbers have dropped 40 percent over the past 15 years, and some subspecies are considered endangered.
"Animals don't have a voice. But I do. A loud one. I'm a f***king big mouth. My voice is for them. And I'll never shut up while they suffer." he wrote on Facebook in 2014.
Gervais could not be reached for further comment.