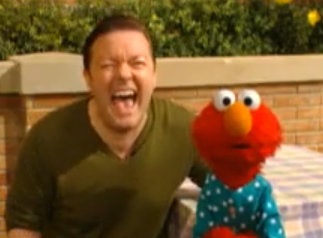 Thank god for "Sesame Street," without out it I would never have learned to read, count, or talk to over-sized plush animals. The only way to improve upon it is to add caustic British comedians as often as possible.
Gervais was on the set for an interview with Elmo that will air this November when "Sesame Street" premiers its 40th Anniversary episode. Luckily, the AP got a sneak peek.
In the following segment, Gervais and Elmo talk pajamas, charity, where the producer lost control of the interview, and what not to talk about on "Sesame Street." According to Gervais those topics include, "Drugs, child abuse, and the Holocaust."
Popular in the Community