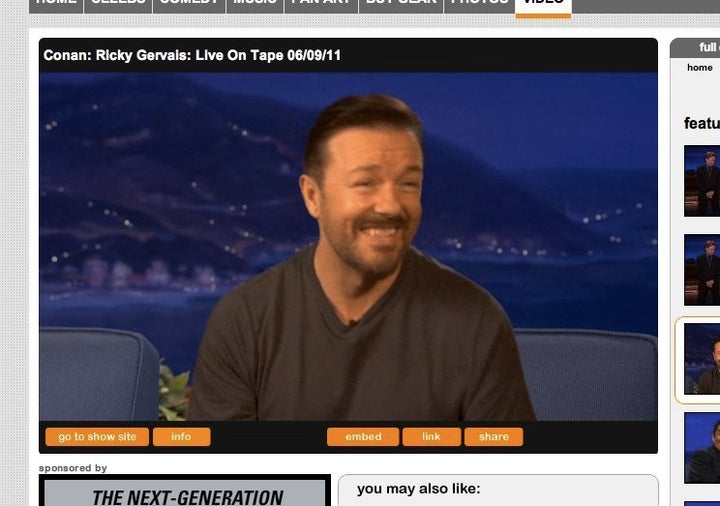 You can always count on Ricky Gervais to give an entertaining interview, but we're not sure what he did on Thursday night's "Conan" can technically be classified as such.
Finding it unnecessary to come into Conan's studio "as [Conan's] career continues to descend," Gervais instead did his interview via a pre-recorded video using a green screen. To make it even more insulting, Gervais also wrote his own questions for Conan to read in sync with the video.
As for the questions, let's just say this isn't your standard late-night show conversation. And while there's no mention of Anthony Weiner (thank God), there is definitely mention of Gervais'.
Related
Popular in the Community