WASHINGTON (Reuters) - A Virginia inmate was executed on Wednesday for murdering two young sisters during a 2006 killing spree, after the Supreme Court denied a stay request where he argued the use of compounded lethal drugs violated his constitutional rights.
Ricky Gray, 39, died by lethal injection at 9:42 p.m. at the Greensville Correctional Center, Virginia Department of Corrections spokeswoman Lisa Kinney said in an emailed statement.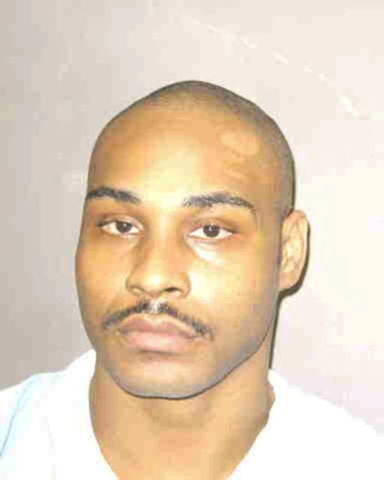 Gray's lawyers filed an emergency petition with the Supreme Court on Tuesday, saying that the three-drug combination could cause Gray unnecessary suffering and thereby violate constitutional guarantees against cruel and unusual punishment.
Kinney told reporters after the execution there did not appear to be any complications with the injection.
According to Gray's stay request, the execution marks the first time a U.S. state has used two of the drugs - midazolam and potassium chloride - provided by a compounding pharmacy.
Gray's lawyers argue that compounding pharmacies typically follow an informal recipe attempting to approximate the patented process approved by the U.S. Food and Drug Administration.
Midazolam is an anesthetic and potassium chloride stops the heart. The third drug in the so-called cocktail, rocuronium bromide, causes paralysis.
Gray's attorneys say that midazolam has already failed to render prisoners unconscious during executions in Alabama, Arizona, Ohio and Oklahoma.
Pharmaceutical manufacturers have stopped making some drugs available for use in executions, and Virginia state law allows the vendor's identity to remain secret.
Arizona last month reached a settlement with lawyers for death row inmates that would bar midazolam from use in executions.
Gray was sentenced to die for the 2006 slayings of sisters Ruby Harvey, 4, and Stella Harvey, 9, in Richmond. He also killed their parents, Bryan Harvey, 49, and Kathryn Harvey, 39.
His accomplice, Ray Dandridge, was sentenced to life. The pair also killed Ashley Baskerville, 21, who had been a lookout when Gray killed the Harveys as well as her mother, Mary Tucker, 47, and stepfather Percyell Tucker, 55.
Gray has said he is willing to die by firing squad, which is not an option for executions in Virginia.
Gray's execution marks the second in the United States this year. The United States has executed more than 1,450 people since the Supreme Court reinstated the death penalty in 1976, according to the Death Penalty Information Center.
Calling all HuffPost superfans!
Sign up for membership to become a founding member and help shape HuffPost's next chapter
BEFORE YOU GO