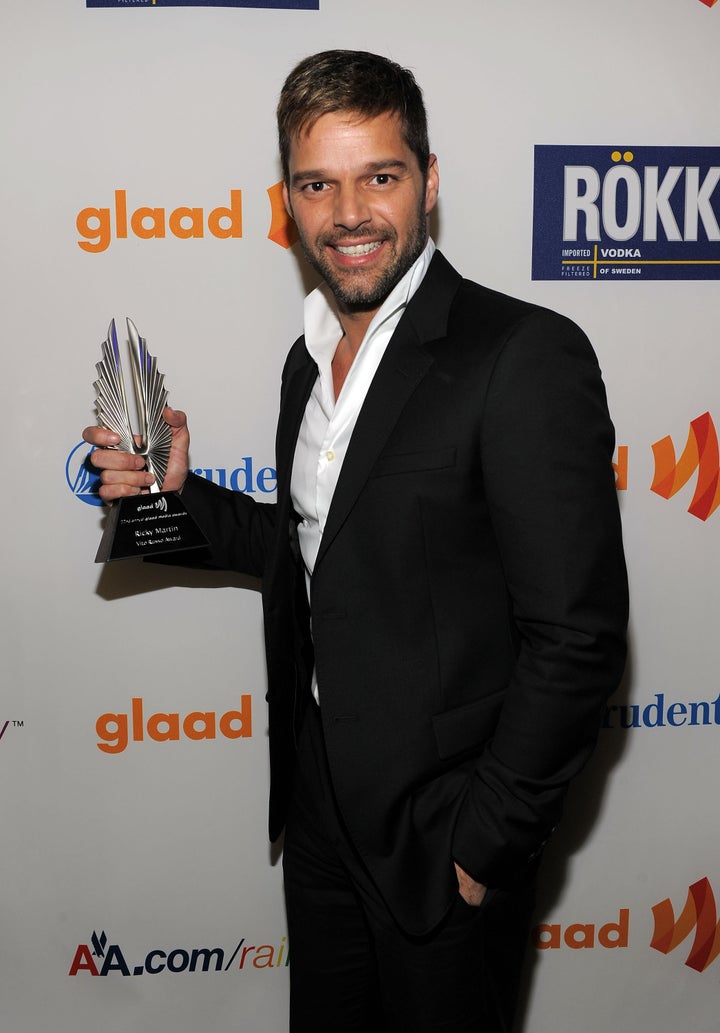 Martin, in the midst of his Music+Soul+Sex tour, was called out in separate interviews by two major Puerto Rican church figures, On Top Magazine reports. Cardinal Luis Aponte Martinez of San Juan urged Martin in an interview with Primera Hora last week to stop promoting his homosexuality.
"Personally, I admire Ricky for the great artistic gifts the Lord has endowed him, but please, for the love of his children, for whom I imagine he wants the best, try to set an example to our youth of the great values we all share, besides sex," the Cardinal said.
The Cardinal defended the Catholic Church's stance on homosexuality, saying that it "does not reject the homosexual [but] their immoral actions and behaviors, and trying to promote homosexuality or sexual promiscuity among our youth, indeed, is immoral regardless of where it comes from."
This comes on the heels of an even harsher rant from Pastor Wanda Rolon, the head of a large northern Puerto Rican church.
"[Ricky Martin] wants to take people to hell!" she wrote on her Facebook page. "RM is its ambassador."
Martin has been open about his sexuality since coming out, talking about how he's proud to have inspired and comforted people who may be struggling with their own.
"The other day, I was in a store and there was this 13-year-old child who he told me, 'Ricky, you and me, we are the same! You like boys. Well, you know what? Me too! And this is my mom and she's happy with me today,'" Martin recalled to Parade Magazine in February. "Are you kidding me? I had to give him a hug and I had to give his mother a hug because unfortunately -- because of society or faith -- parents struggle. It's all about love."
It's something that he's experienced a lot over the past year, he said.
"After I wrote the book and went on Oprah Winfrey, so many people have come to me, telling me, 'Ricky, thank you because I understand what acceptance is today,'" Martin remembered. The praise often continues, he said, with, "'Ricky, thank you. I feel better about myself because you have a very beautiful family and the words 'dysfunctional family' don't exist in your life.'"
Calling all HuffPost superfans!
Sign up for membership to become a founding member and help shape HuffPost's next chapter