 At a time when statehood supporters in Puerto Rico are seeing new allies pop up instates like Ohio, helping to push their agenda in front of the U.S. Congress, one of island's best-known, Ricky Martin, is calling for a democratic movement that truly represents Puerto Ricans.
The singer and actor in the recent Broadway musical "Evita" says he's convinced the last referendum election doesn't reflect public sentiment.
"It is so mixed," the Puerto Rican star told The Huffington Post Thursday night during a meeting with reporters in his dressing room. "It is apparent but is not. I think democracy must be respected. We must have a plebiscite, a serious plebiscite, where a simple question of 'Yes' or 'No' is answered."
In the second question of a two-part, non-binding referendum on Nov. 6, Puerto Ricans were asked if they wanted to become a state, an independent country or a freely associated sovereign state. A majority of those who answered the question favored statehood, but some 480,000 voters cast blank ballots -- presumably because they favored remaining a commonwealth. If the blank ballots are counted, statehood only won 45 percent of the vote. Many people have criticized the vote because there were so many abstentions.
"Us Puerto Ricans must go and practice our democracy and let our voice be heard, and then bring it to the Congress of the United States," Martin added, voicing his criticism of the referendum.
But he clarified that his opinion is not political, but is instead about a personal concern regarding the transparency of the election process in the U.S. territory.
"Right now it's very confusing. I am not going to say what I am up for, I am just going to say that this is a serious matter and we must be serious about a good healthy plebiscite," Martin said.
The actor is also in the middle of a career transition, recently announcing his plans to become a judge in the Australian edition of the upcoming TV talent reality show "The Voice," early next year.
But these commitments don't prevent him from being politically active. Martin worked for President Barack Obama's re-election campaign and the singer is optimistic that the next four years will bring new hope for Latinos.
"The re-election of our president for me was nothing but light. I'm sorry, but it was really scary if it went the other way, it was going to be like going back in time," Martin said. "As a Latino Puerto Rican U.S. citizen that can vote for the president, it was very beautiful to see minorities getting together for democracy, for freedom, for civil rights. We are part of this country and we move this country as well. We have a voice. And apparently we were very loud."
Before You Go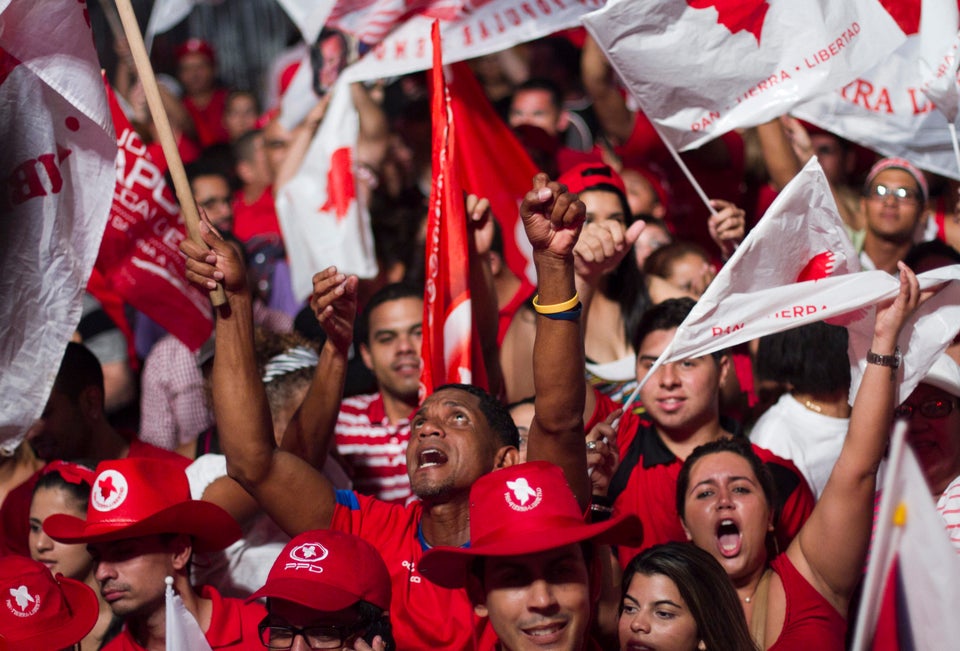 5 Reasons Why Puerto Rico Probably Won't Become The 51st State
Popular in the Community