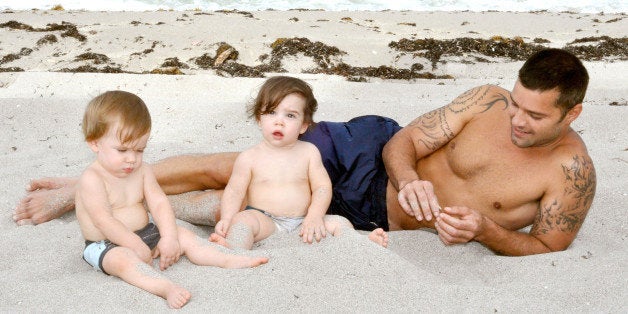 Ricky Martin is the proud father of twins born via a surrogate, and it's no surprise that the Puerto Rican star has some heartwarming answers for when his curious 6-year-old boys ask him about their birth.
During a radio interview with Luisa Fernanda on the "Enrique Santos Show" on Univision MIX 98.3, Martin spoke about his new single "Adiós" and opened up about the most "difficult question" his kids have ever asked.
Matteo and Valentino came into the singer's life via gestational surrogacy in August 2008, at the time Martin took a hiatus from his career to raise the boys. When asked about the "most difficult" question they have ever asked him, the star revealed one of his sons had inquired about his origins.
"'Dad, was I in your belly?' and I told him, 'you were in my heart and you are still in my heart'," Martin told Fernanda.
"So I explained further, because I couldn't just leave it at that: 'There was a woman that I adore with all my heart that helped me bring you into this world. She lent me her belly so that you could come and when you were born she put you in my arms.' And he said 'ah, ok' and he kept playing," the singer added.
The Boricua star also addressed rumors that he had a daughter on the way.
"You have to be careful what you say because they asked me 'would you like to have a daddy's girl?' and I said 'of course'," Martin said. "The next day they said 'Ricky is going to be the father of a little girl!'"
Despite not having another baby on the way, the star said he was definitely looking forward to seeing his family grow in the future.
"If you ask me if I want to be the father of a little girl, [I'll say] not one, four!'," Martin said. "I'm just getting started with this fatherhood thing and I'm going for more, I come from a big family and I like noise and chaos in my house."
Ricky also spoke about the children he helps in the recently inaugurated Tau Center in Puerto Rico. On the subject of school, the singer admitted that he had good grades but didn't like attending due to bullying.
Check out the full interview in Spanish below.
Before You Go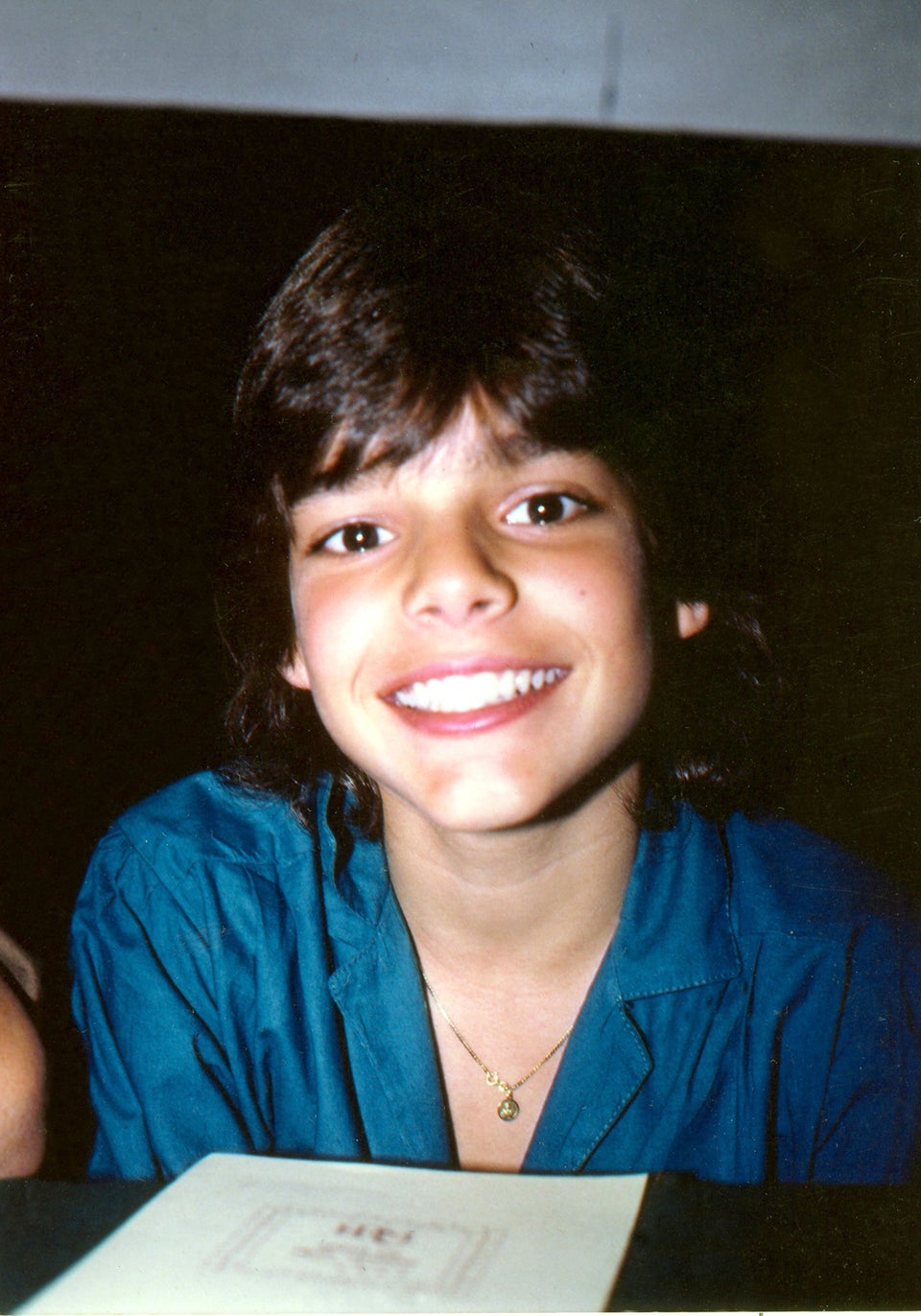 Ricky Martin's Early Years