During an appearance on "The Tonight Show Starring Jimmy Fallon," Martin told Fallon that his 8-year-old twin sons, Matteo and Valentino, are "completely different" when it comes to their interests. They both enjoy sitting backstage though to watch their dad perform, and once Martin is offstage the reviews are in.
"One day one of them went like, 'Daddy, what happened tonight? I didn't like this part. Yesterday was better, last night was better,'" Martin said.
The proud dad mentioned his sons' post-performance advice in an interview with People last year. He said that their criticism is "as raw and honest" as you can get from a kid and that he tries to implement some of their tips.
"They go, 'Dad, that movement I don't like. Dad, that song, you gotta change it,' and they bring good points," Martin said. "I tell them, 'Son, that's something that I will consider.'"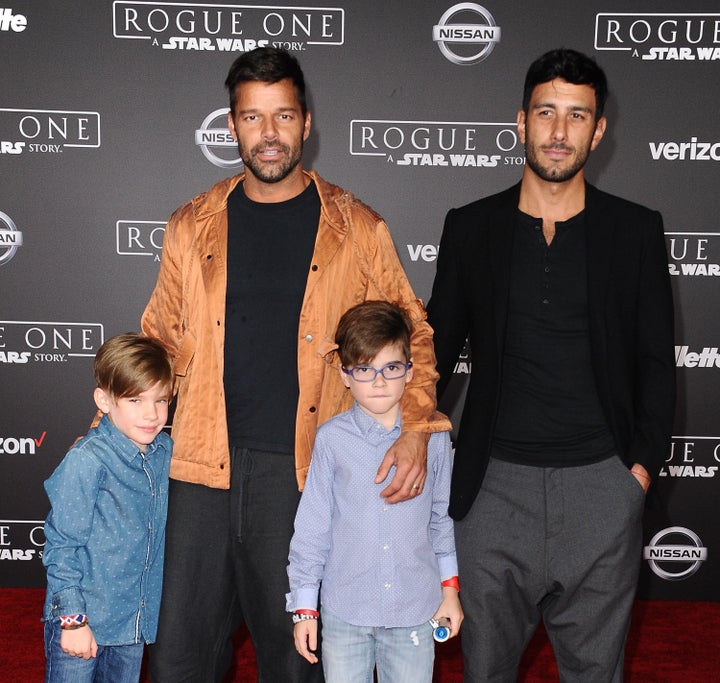 The twins didn't always know their dad was an international pop star. In that same interview with People, Martin talked about the moment he let his kids watch his show from the front and realize what their dad did in front of thousands of people.
"When the show was over, they came to me and said, 'Papi, you're Ricky Martin.' I said, 'I'm not Ricky Martin, I'm your father.' [They said,] 'No, no, no, you're Ricky Martin,' and so it changed," he said.