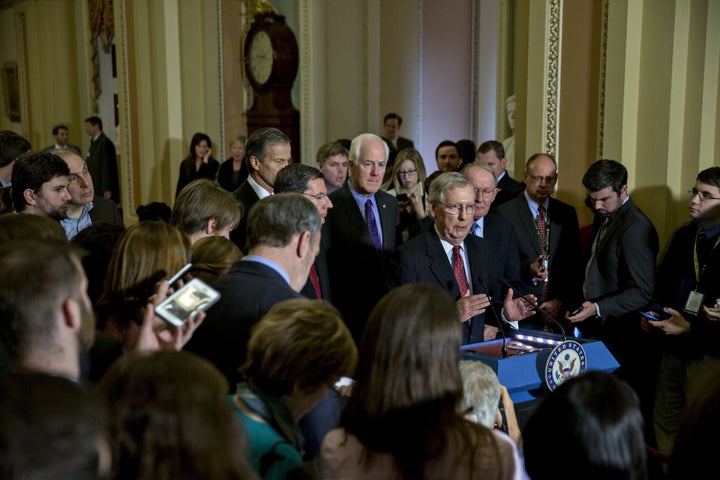 WASHINGTON -- There is no end in sight for Congress.
Lawmakers on Capitol Hill have resigned themselves to the fact that they will need to pass a short government-funding measure by Friday if they want to give themselves time to come to an agreement on policy riders bogging down negotiations over a large omnibus spending bill.
A number of controversial measures both parties want to see in a final deal are preventing Congress from wrapping up its year-end business by the Dec. 11 deadline. Both House and Senate leaders have instructed their members to expect weekend work, as they are also hoping to pass a large tax extenders package that would permanently renew some expired and expiring tax breaks.
But when it comes to the omnibus, it appears negotiations are hinging on riders about the environment, financial services and Syrian refugees.
Republicans want measures in the omnibus that block the president's climate change regulations and tighten the screening process for Syrian refugees admitted to the U.S. -- both of which are non-starters for Democrats. Some Democrats are also talking about trying to push a measure to grant Puerto Rico some relief as it battles default, something Republicans would be unlikely to support.
Senate Majority Leader Mitch McConnell (R-Ky.) remained hopeful that Congress would be able to come to an agreement on the omnibus, and said he leaned toward passing a bigger tax package rather than a two-year extension. But with only three days left before the deadline, Congress now will have to pass a four- to five-day continuing resolution to fund the government, giving it until Dec. 18 to get everything done.
House Speaker Paul Ryan (R-Wis.) admitted as much a day earlier, saying "it might take us more than just this week to get these issues put together correctly."

After negotiations kicked off late Monday evening, Democrats showed no signs of accepting the Republican wish-list heading into Tuesday afternoon.
"No legislation will pass with these poison pill riders," Senate Minority Leader Harry Reid (D-Nev.) said after meeting with his conference.
Pressed on the status of talks with Republicans over the omnibus and a tax package, Reid added, "both of them are alive, that's about it."
Lawmakers weren't eager to speculate about final trade-offs on any of the riders being haggled over, but one Senate Democratic aide did single out a measure that would lift a decades-old ban on crude oil exports as something Republicans "really want."
"But they'll need to make big environ[ment] concessions to Democrats to make that happen," the aide said.
In return, a number of Senate Democrats have said their party wants permanent extensions of production tax credits for renewable energy like wind and solar, and a long-term renewal of the Land Water Conservation Fund, which has expired. The typically non-controversial fund that pays for things like local playgrounds and national parks and recreational baseball fields met obstacles in the House in October.
The push to lift the export ban -- first established after the 1973 Arab oil embargo -- has been a major point of debate on the tax extenders package, but the same Senate aide noted that talks are now shifting toward moving the omnibus and tax extenders as one package, coming to the floor together in a single large vehicle.
This would be a heavy lift; given the fluidity of the negotiations, much remains up in the air. But it's still a possibility as Congress gets down to the wire. On the House side, Minority Leader Nancy Pelosi (D-Calif.) doesn't want the bills joined, writing to House Democrats that there is "strong opposition" to it. Ryan has indicated as much as well.
Minority Whip Steny Hoyer (D-Md.) told reporters that it wasn't any one provision on the omnibus that was a sticking point, just a collection of smaller issues that negotiators still had to work through.
Adding another layer of complication, conservatives in the House are pushing for a longer-term continuing resolution at the current spending levels, but GOP leaders have been clear that any continuing measure would be for only a short number of days just so lawmakers could work out an agreement and have time to read a bill that is expected to be more than 1,000 pages long.
Matt Fuller contributed reporting.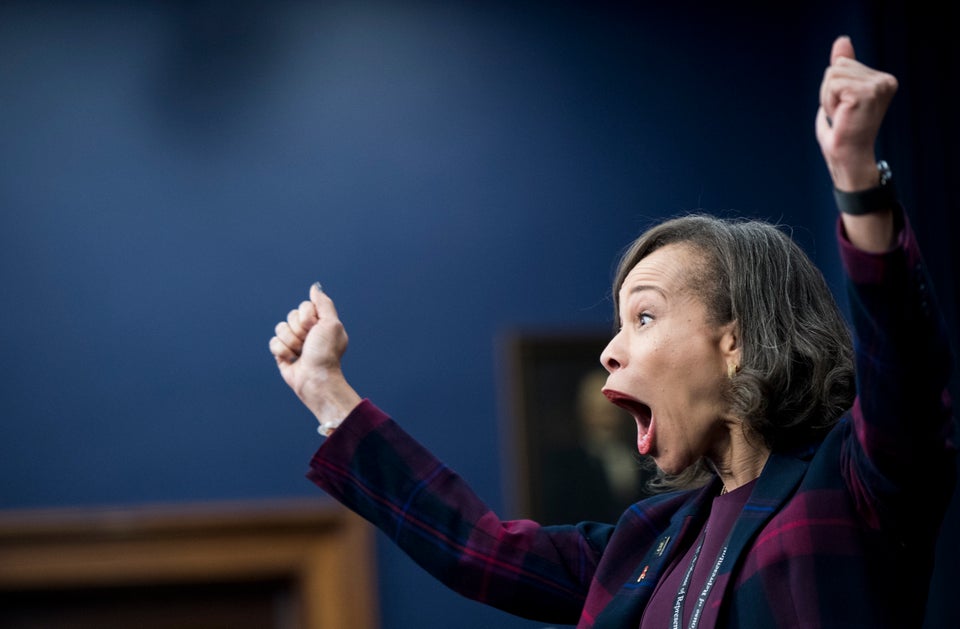 Scenes From 114th Congress And Capitol Hill
Popular in the Community