They're built for fun, but rides in amusement parks, fairs, restaurants and malls injure more than 4,400 children in the U.S. each year, according to a sweeping new study.
From 1990 to 2010, nearly 93,000 kids ages 17 and under went to hospital emergency rooms for ride-related injuries -- most during the spring and summer months, when amusement parks are busiest.
The study, published Wednesday in the journal Clinical Pediatrics, relied on 20 years of data collected by the U.S. Consumer Product Safety Commission. Information came from emergency department records at 100 hospitals across the country and included details about diagnoses and brief descriptions of how injuries occurred.
"Most previous studies have focused on larger rides, like roller coasters," said study author Dr. Gary Smith, director of the Center for Injury Research and Policy at Nationwide Children's Hospital in Columbus, Ohio. "We thought the topic deserved a much broader look. As far as we know, no one else has looked at rides in shopping malls and restaurants."
More than 30 percent of the injuries were related to falls, and more than half of those cases involved kids under 5. Nearly 18 percent of the incidents involved a child hitting a body part on a ride or being hit by something, while others occurred when a child was caught in a ride, or hurt while getting on or off.
Serious injuries were relatively rare: Only 1.5 percent of those hurt were admitted to a hospital. Kids' heads and necks were the most frequently harmed body parts. Overall, soft tissue damage was the most common type of injury, followed by strains and sprains, fractures and concussions.
"I don't think the numbers are exceedingly high, because [injuries] are often driven by exposure to the activity, and we know that rides are things children like to spend time on," said Smith. "On average, there's a child treated in a hospital emergency department every two hours. So they are common, but also generally not severe."
Injuries from fixed, amusement park rides were more frequent than at fairs or on mall or restaurant rides. In 3.5 percent of the injury cases, hospital records cited a significant ride malfunction when describing how the injury took place.
Portable carnival rides are subject to safety regulations enforced by the U.S. Consumer Product Safety Commission, but fixed amusement park rides are not subject to federal safety standards. Instead, they are regulated by state or local governments with large variation across the country, leading to "a fragmented system of surveillance and safety oversight," the study's authors write.
Last year, a study in the journal Pediatrics found that the number of injuries related to inflatable bounce houses -- excluded from the new survey -- had increased significantly in recent years. Some 30 children a day are treated for broken bones, scrapes, sprains and concussions from inflatable amusement accidents, it found.
Safety experts said there are basic steps parents can take to help keep their kids safe while enjoying rides.
"Trust your instincts," said Erin Baum, the prevention and education coordinator of Safe Kids Denver Metro at Children's Hospital Colorado. "If a ride looks like it is poorly maintained or an operator seems to be impaired, inattentive or unfit, don't let your children ride."
Parents should always use the safety equipment provided, Baum added, and should supervise their children when they are getting on and off a ride. Do not let children on a ride if they're too tired to comply with safety procedures or pressure them onto any ride they find frightening. It increases the chance that they might try to jump off.
The goal of the new study is not to be "alarmist" or "fearmongering," said Smith.
"The idea was to provide information for people to make informed decisions," Smith said. "Look at whether a mall ride is over a hard surface or not. If there's a restraint, use it. And for older children, make sure the posted rules are followed."

Support HuffPost
A No-B.S. Guide To Life
Related
Before You Go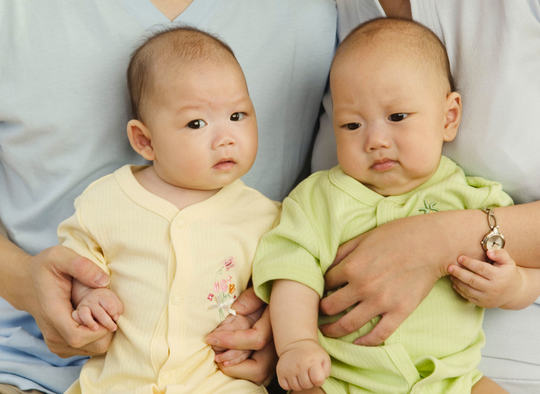 Children's Health Stories Of 2012
Popular in the Community