When Hannah Simpson's parents told her she couldn't have a pony, she chose to have a cow.
Simpson's younger brother, Tim, suggested she try riding Lilac, a 6-month-old calf on the family's farm.
"We just jumped on and away we went. There was no training. And she's got better the more I ride her," Simpson said.
That was 6½ years ago. Now Simpson and Lilac ride together regularly, and the cow even jumps over logs 3 feet high.
Simpson rides Lilac bareback, but that's fine with her.
"[Lilac] is quite fat right now, so, yes, she is more comfortable than my horse anyway," Simpson told The Huffington Post.
Simpson has to make other allowances for her bovine friend.
"She is a cow, and I can't expect her to ride like a horse. Without a bit of prodding she wouldn't really do anything, she has a very chilled-out nature," Simpson told The Guardian.
However, jumping isn't much of an issue. Simpson told the paper that Lilac was always jumping out of the cow shed when she was young, "so I think she likes it, too."
"We started her off with stepping over logs, and it just got bigger and bigger," she said.
Lilac is definitely a multi-tasker. When she's not riding with Simpson, she provides milk for the family and last year gave birth to twins.
Lilac isn't the only cow that Simpson uses as a substitute horse. There is also Honey, who can do everything that Lilac can except jump as high.
Simpson and Lilac are now attracting worldwide interest thanks to her Instagram posts, but she doesn't plan to milk it by putting Lilac in horse shows.
"I don't think she would behave if we took her anywhere but home. And I don't need to compete. She is more special than a horse, more rare," she told The Guardian.
Still, she hopes that her rides with Lilac do send a message to the world.
"I just think it's cool that people can see how cool cows can be," Simpson told HuffPost. "And, also, you just have to give things a go and see what happens."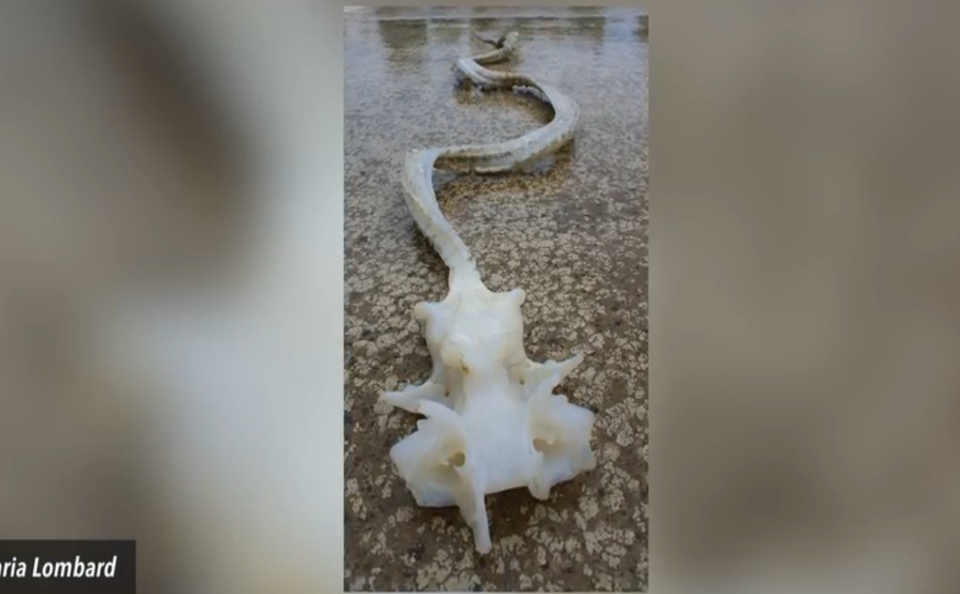 Animals In The News
Popular in the Community