I am truly passionate about raising the profile of the careers in science, technology, engineering and math (STEM) with schoolgirls. It has been my privilege to organize the "Girls in STEM" events in the UK since 2015. I truly believe STEM careers offer a broad range of opportunities for girls who are interested in problem-solving, innovation and cutting-edge technology.

For me, a STEM career in the consulting arena has provided me many exciting opportunities, including hands-on experience working directly with technology, solving complex problems and putting my skills to work to benefit the long-term interest of clients for my employer, Accenture, a global professional services company. I also get to partner with and learn from diverse teams of people.

One of the most important lessons in my career has been: "Don't give up. You can do anything you want to, and don't let anything stop you."

Swimming (the English Channel!) to help others

I always find time for my other passion of open water swimming. Further, I've been able to combine this passion with my interest in making a difference to a charitable cause I believe in.

Since 2010, I've raised nearly 50,000 pounds for charities in the United Kingdom. I was motivated to raise money after a relative passed away who had dementia. In 2012, I decided to swim the English Channel to raise money for Alzheimer's research in the United Kingdom. For the next nine months, I swam every day and ate as much as I possibly could. I completed my channel swim in 12 hours and 14 minutes.

While it's sometimes a challenge to balance my professional workload with outside passions, I've always felt that if it's important to you, you just need to make the time for it and be creative in making it happen. While my career and personal life path to date have been very fulfilling, I can't wait for the next wave of challenges ahead.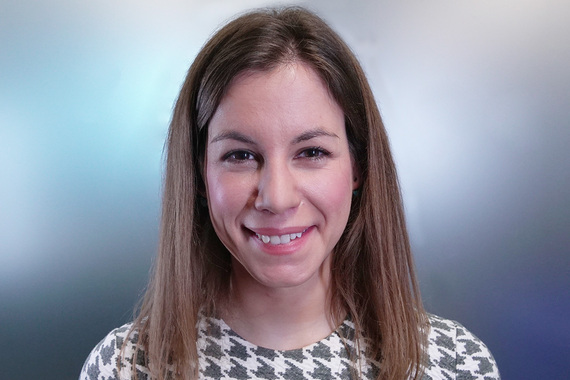 REAL LIFE. REAL NEWS. REAL VOICES.
Help us tell more of the stories that matter from voices that too often remain unheard.