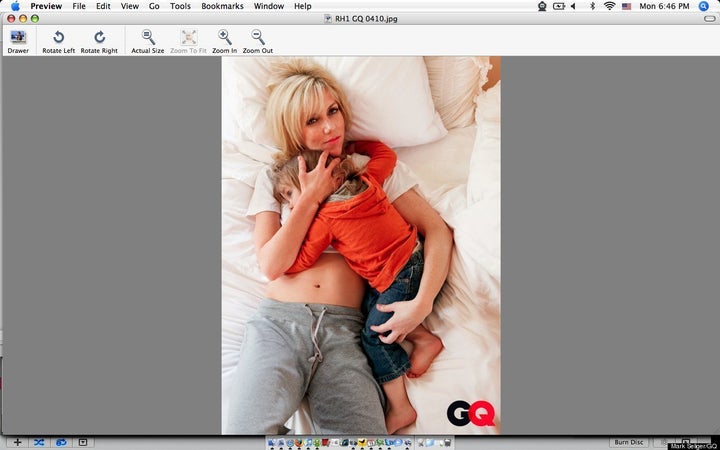 Rielle Hunter was brought to tears by the photos that GQ magazine chose for its article on her, Barbara Walters said Monday on "The View."
Walters, who fielded a call from Hunter, said that Hunter "was in tears when she called."
Hunter "said that when she saw the pictures in GQ she screamed for two hours. She said she found the photographs repulsive," Walters said.
Hunter, she added, "thought that having one of those photos was okay and would be sexy and that there were others that were just beautiful headshots, but that GQ picked photos to hit one note." She claims to have trusted photographer Mark Seliger and said, "I went with the flow."
The GQ article's author, Lisa DePaulo, told People that she spoke to Hunter and she was pleased with the interview, but not with the photos.
"She said she liked the interview, but she had mixed feelings about the photos," DePaulo told People. "She loves the pictures of her and Quinn, but was definitely unsure about what she should have done about the other photos. I think in time she will come to see those photos as beautiful. I think it's cool that's she's pretty and sexy."
Popular in the Community