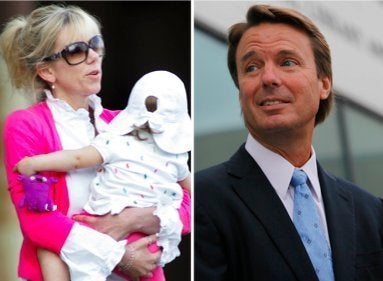 UPDATE: An Edwards family spokesman denies the below report, telling the Daily Beast, "I can tell you that it's not true."
The Hollywood Gossip has a screenshot of the latest issue of the Enquirer, the publication that broke the original story about Edwards's liaison with Hunter, his campaign videographer, and predicts that the two might tie the knot this summer, if at all.
While the Enquirer gained some credibility for its coverage of the Edwards affair, it is worth noting that they posted nearly the exact same story regarding an Edwards-Hunter nuptial and a "luxury $3.5 million beachfront home" last year, a report that was later denied.
John Edwards's wife, Elizabeth Edwards, passed away last month after a battle with cancer. In her will, she left her possessions to her three children, while leaving out her estranged husband entirely.
Popular in the Community