In 2006, Dutch native Riet Schumack moved her family from an affluent area in Detroit to one of the city's toughest neighborhoods. At the time, Brightmoor was ridden with crime, drugs, abandoned homes, vacant lots and streets filled with garbage, and yet Riet says she felt a strong "calling" to move to this struggling community.
"When we moved here, it was not safe for children," she says in the above video from OWN's "Super Soul Sunday." "There were too many people who were allowed to do illegal things, so it was very scary. You would never see anybody outside."
Some residents seemed to accept the community's deterioration as an unavoidable reality, but Riet wasn't one of them.
"Ultimately, blight is an expression of the breakdown in human dignity and a breakdown in community," she says. "Poverty in itself doesn't cause blight. It's when people lose hope, and stop caring."
Riet had hope, and this hope led her to take action. With a passion for gardening and children, Riet decided to start a garden for kids, which she named Brightmoor Youth Garden.
Children have now worked in the garden for the last nine years, spending their time focused on responsibility and ownership, rather than worrying about walking down the streets. "We try to instill in the children the fact that this is their garden, that they own it. Owning something is different than working for somebody else, and I think it does something to your self-esteem," Riet says.
Though the children harvest their own vegetables, weigh produce, prepare their bounty to sell at market and tend to animals like goats, the work is about much more than learning the ins and outs of gardening.
"They're learning everything about life," Riet says. "They learn about hard work, patience, waiting for things, planning your time, showing up, working in teams."
Not long after Riet started Brightmoor Youth Garden, Brightmoor began to see more and more green spaces take over the vacant lots. "Our one little garden has resulted in hundreds of gardens being part of this movement," she says. "And, more important, it has become community."
This led Riet and her neighbors to form a non-profit organization called Neighbors Building Brightmoor, where members of the community work together to do everything from building parks to hosting festivals. The efforts seem to have had a significant impact on crime over the years.
"On the 15 blocks where we have the Neighbors Building Brightmoor, where everybody knows us, there is virtually no more crime," Riet says.
The children say they feel safer and more connected to one another, and view Brightmoor as more "peaceful" than ever before. Looking ahead, Riet would like to see this positive impact multiply and affect change throughout more struggling areas.
"My hope for Detroit is that Detroit becomes a congregate of communities that are surrounded by green space, that are able to feed themselves and live wholesome, healthy lives," she says. "It starts with one little garden."
"Super Soul Sunday" airs on OWN, the Oprah Winfrey Network.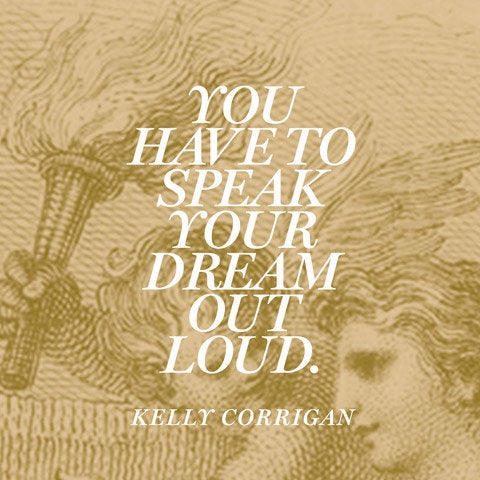 9 Quotes to Kick-Start Real Change