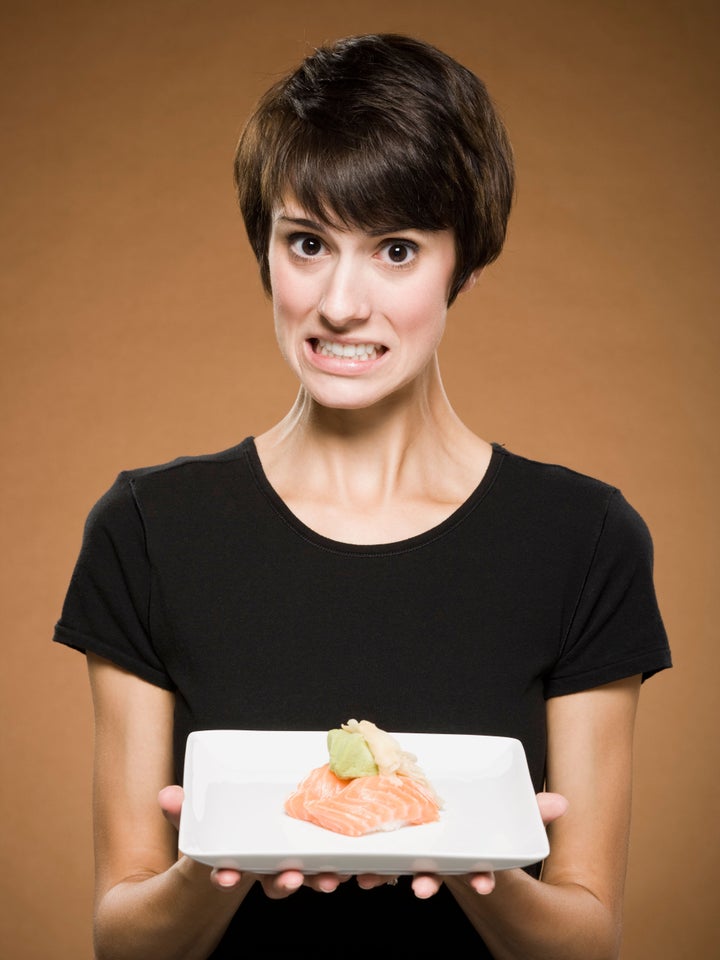 You've waited all your life for this moment -- the man you love gets down on one knee, takes out a small box, opens it and lets out the magic words, "Will you marry me?" As you're about to shout out, "Yes!" you take one look at that ring and think, "Oh No!"
The reality sets in: you hate the ring. You let him slip it on your finger yet you're left wondering - should you tell him the truth or do you and the ring live unhappily ever after? I'd like to ring in on this one...
You have two clear choices, tell him the truth or just deal with it. In my opinion, there is only one option and that's being honest. Now, of course this is a touchy subject and you don't want to seem ungrateful or hurt his feelings after he's put time into this piece of jewelry and, most likely, spent a pretty penny on it. But, then again, hasn't he just hurt yours? After all, how could the person you are expected to spend the rest of your life with not know the kind of ring you wanted. You begin to think: haven't I been hinting at it? Was he not listening to me? Is this an indication of what kind of husband he is going to be? Is this a warning of things to come?
I won't sugar coat if for you, when you break the news to him, it will probably hurt his feelings - but he will likely get over it. On the other hand, you have to stare down at this ring 24/7 for the rest of your life, hopefully. So it's a matter of short term pain for long term gain. That's my motto.
In order to handle this in a graceful manner, follow these steps to insure minimal ego damage to your man.
Step 1: Assess what you do and don't like about the ring. This could be a quick and easy fix, like a change in the ring's setting. You may not realize this but a change in setting could make a world of a difference.
Step 2: Make sure to open a bottle of wine and throw on his favorite outfit of yours! This will help soften the blow.
Step 3: Be warm, kind and gentle when you tell him. Make sure he knows you cherish and love him. Let him know you appreciate him giving you this ring and you are excited to spend the rest of your lives together, but this is not the ring you want to wear for the rest of your life.
Now take two steps forward because most likely you only have 30 days to let him know. Retail stores usually have a 30 day return policy so it's best to break the news to your partner sooner than later!
Remember, If he truly loves you and cares about your happiness, he will want you to be happy and proud of the ring you are wearing. You are the one wearing this ring, not him, so ultimately you have to love it.
Look on the bright side, this could be the first lesson in how to work together as a couple. You're not always going to agree on everything but you will be able to work through everything, together.
On the other hand, if you ask my brother and co-Founder Josh, he'd suggest you sell it on www.idonowidont.com and find your new ring there. :)
Mara Opperman, Relationship etiquette expert and co-founder of IDoNowIDont.com