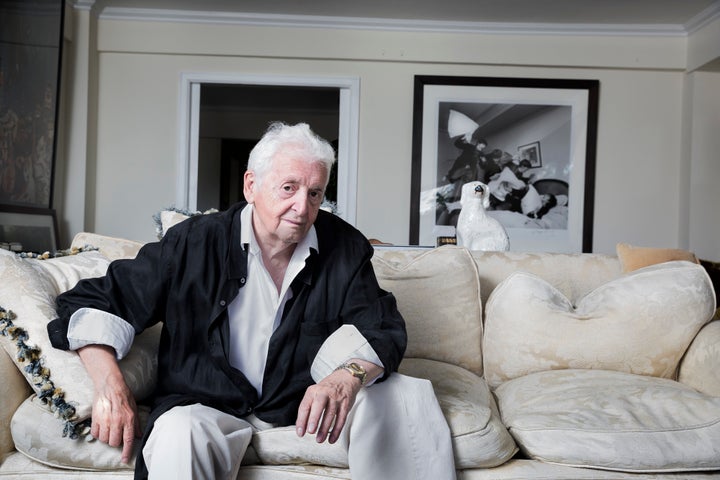 BRILLIANCE CAN emerge from the least likely places. Growing up in tiny Troon, Scotland, near Glasgow on Scotland's western coast, Harry Benson was a poor student. In those prewar days, if you didn't show academic promise by age 13, you were tossed out of school and into the workforce where you might do a little more good. Employed first as a messenger, Harry was bitter about his peers who remained in the educational system — and that disgruntlement, he recalls, ultimately lit the spark that would propel him to astonishing success as a photographer.
Harry traded his first camera for a jacket — to impress the ladies, he says — but, recognizing his aptitude for the form, picked up another one soon after. Before long he was shooting for the papers on London's fabled Fleet Street. He made few friends during this time of his life, he says; the not-always-genteel spirit of professional competition was simply too great. This is odd, because one of Harry Benson's salient features is his considerable charm — which is one reason he now finds himself, at age 86, with more friends than he can count. That personal magnetism is one reason he's one of the best photographers ever at getting his subjects to do what he wants them to. He's a master manipulator — but in a good way. (Really.)
In a sense, Harry is the Zelig of modern photography, and even if you're not familiar with his name, you've seen his work. His most famous photo is surely his 1964 shot of the Beatles mid–pillow fight on a bed at the George V hotel in Paris, but that's just one well-known example from a career over which he has photographed every U.S. president since Dwight Eisenhower. (Yes, he's shot Donald Trump on several occasions. "Each time with a different wife," he says wryly, "and always in a bed." Clearly, sometimes his subjects do what they want to do.)
Not long ago, Harry was commissioned by an elderly British woman who was interested in having him shoot an official portrait. Her name? Queen Elizabeth II. World leaders, actors, sports legends, religious figures, the Irish Republican Army, famine camps in Africa, civil-rights marches, heroes and villains and ordinary people: Through decades of work, he has stayed true to one timeless rule, which he teaches every young photographer who asks him for advice: "Get in and get out," he says. "You're only as good as your last job. You're a piece of shit." Brash, funny, wise and given to admirable clarity: That's Harry for you.
______________________________________________________________________
UPDATE: I recently saw the screening of Harry Benson: Shoot First, by Magnolia Pictures. Having known Harry for 20 years now, I can say that it truly captures the full picture of one of the most unique people I've ever come across.
I would call this a MUST SEE for any photographer, fan of photography, lover of the arts, follower of history and beyond. The film opens December 9th in select cities, On Demand & on Amazon.
Related
Popular in the Community