Jen Turk spent her formative years in both Northern and Southern California, and her lifelong exposure to the Golden State's urban troubles, even at the periphery, imbued her with a fascination about gang life. Early in her career, working as a public defender, Turk made a determination: In general, her clients were in fact "good people," she says, "who made a dumb mistake."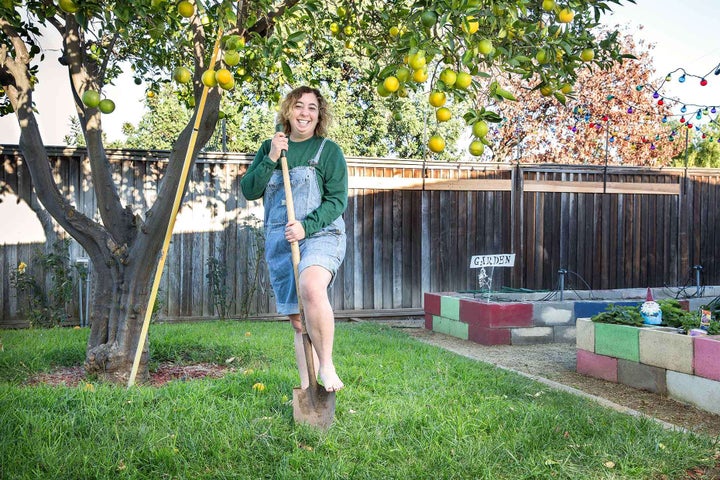 Was that characteristic also true of gang members? Turk decided to shift into the Los Angeles County district attorney's office, where she was assigned to Compton, the area of south L.A. infamously home to the city's greatest concentration of gang activity.
Driving through Compton's surrounding neighborhoods every morning, she says, offers a confounding mix of "beautiful old L.A. homes and "a lot of bars on windows and graffiti." A looming sense of uncertainty, too. "There's always a feeling something is about to happen," says Turk, a graduate of Penn State's Dickinson Law school. "Not a day goes by there's not police activity of some form."
Each workday is a study in contrasts: murder scenes, gunfire, police tape, courthouse lockdowns . . . yet she also often sees locals riding horses along Compton bridle paths (really), and there are even some farms on the outskirts of the neighborhood. Despite its reputation, she says, south L.A. is "pretty."
Although her job exposes her to a seemingly nonstop conveyor belt of criminals, Turk is neither jaded nor vindictive. She treats all those she prosecutes as people and exudes a preternatural sense of tenderness and calm. She confesses to a few sleepless nights when she's concerned about her safety — "only after a verdict" — yet goes to work every morning without fear.
Her 9-to-5 has seeped into her life in other ways as well. She has been involved with the Justice for Murdered Children Project (jfmc.org) since she went through an especially taxing trial, for the murder of a young church deacon. The defendant, who was ultimately convicted, had had a chance to turn his life around after a previous acquittal, but failed. During the trial Turk became friendly with the mother of another victim, and got involved in JFMC through her.
The work she does with the organization, she notes, stems from her desire to help the community, no matter on which side of the law people find themselves: "Just because we have a defendant one day doesn't mean he won't be a victim the next day." All people are inherently good, she believes, and if nurtured, they can grow.
She brings that sentiment literally to life through gardening, her primary hobby, in which she finds great purpose through the opportunity to take care of something, watch it grow, share it for others' benefit and then begin the cycle anew. It's a perfect metaphor for her day job, she says, working to bring order, justice and a little humanity to L.A.'s tumultuous streets.
Related
Popular in the Community