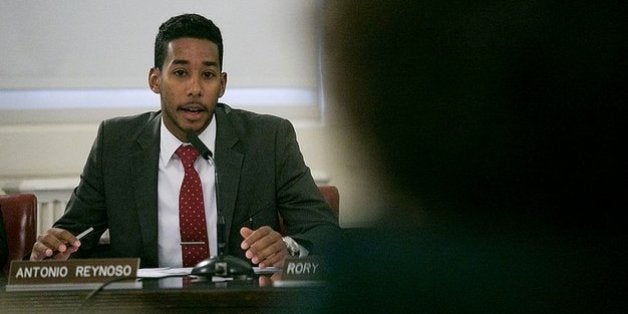 NEW YORK -- Two New York City Council members -- both of whom support a bill that would dramatically change the way that police officers stop people on the street -- say that they themselves have been stopped and frisked by police.
"When it happened to me, I assumed that everything they did was of procedure," Council member Antonio Reynoso (D) said on Thursday of his encounter with New York City Police Department officers. "It wasn't until becoming a chief of staff to a local council member, and then eventually a council member, that I realized the entire stop was illegal."
"It wasn't justified. They didn't tell us anything," he continued. "They told us to turn around and put our hands on the wall. They searched our pockets and then they left. We didn't know who they were, where they came from. We barely saw their faces -- that's how fast they moved."
And five years ago, when Council member Donovan Richards (D) was walking to the store to buy some milk, someone grabbed his arm.
"Apparently there was a fire in a building that I knew nothing of, and an officer grabbed me, literally grabbed my arm," Richards said Thursday. "I didn't know who he was, and basically told me I couldn't move any further, and he did not identify himself to me. I had no idea he was a police officer. When I asked him to give me his name, he refused to do it."
Reynoso, who is Latino, and Richards, who is black, say these kind of encounters happen far too frequently to minorities across the city. The pair told their stories outside City Hall in Manhattan while introducing the Right To Know Act, which would require New York City police officers to identify themselves when stopping a person on the street, and to explain the reason for the stop. The bill would also require officers to make people aware that they have a constitutional right to refuse a search if there's no legal basis for it besides consent.
Council member Ritchie Torres -- who, along with Reynoso, is a lead co-sponsor of the bill -- stressed that the Right To Know Act would have no effect on police encounters with people who are suspected of a crime, or on instances when police have a warrant to search someone.
In other words, the law really only applies to searches that are done without reasonable suspicion or probable cause, and therefore require consent by the person being stopped.
Last year, a federal judge ruled that tens of thousands of these stop-and-frisks by the NYPD had violated the Constitution because they had neither probable cause nor consent, and that the practice amounted to widespread racial profiling. Of the nearly 700,000 police stops conducted by NYPD in 2011 -- when the department's use of the tactic peaked -- 87 percent of those stopped were black or Latino.
Donna Lieberman, executive director of the New York Civil Liberties Union, was one of the many police reform advocates present at Thursday's press conference.
"An officer who sees a crime or suspects a crime doesn't have to ask for permission to search," she said. "An officer who simply wants to intimidate a person, or who simply wants to search somebody for some other reason, has to ask permission because he doesn't have the legal right to do it."

"In a sense, we're asking the the NYPD to do a 'know your rights' workshop whenever it wants to stop someone without probable cause," she added.
"This legislation requires the police to obtain voluntary and informed consent in order to conduct searches, ensuring that all people are aware of their rights," Torres said in a statement.
Torres said on Thursday that the bill already has 22 supporters in the city council. But progressive New York City Mayor Bill De Blasio (D) opposes the legislation.
The mayor -- normally an ally of Torres, Reynoso and other left-leaning council members -- told reporters Wednesday that "we obviously have to protect the rights of our people, but we also have to make sure we are not in any way undermining the ability of law enforcement to do its job."
When asked by a reporter on Thursday what it meant that de Blasio and NYPD Commissioner William Bratton didn't support the bill, Torres responded, "I'm not sure they've read it yet."
De Blasio's opposition marks one of the few times the mayor has been in agreement with Patrick Lynch, president of the Patrolmen's Benevolent Association, the city's largest police union. Lynch told HuffPost in a statement that the Right To Know Act is "unnecessary."
"There are already state laws -– enacted with great care and consideration -- that govern the use of any kind of force by police officers," he said. "The Council's meddling and uninformed proposals will prevent police officers from taking the actions that they reasonably believe they should to secure the situation in encounters with potentially armed and dangerous suspects. These proposals will endanger both the police and the public alike."
But Reynoso said Thursday that "we're not trying to tie the hands of the NYPD in any way, shape or form."
"All that we're asking is that we improve relationships," the lawmaker said. "When people know their rights, or feel that things are happening by procedure, there's a level of accountability and respect that's developed between both parties in this case, and that is what we're asking for."
De Blasio was elected in a landslide last year after promising to rein in the NYPD's use of stop-and frisk and to improve police-community relations. Under his leadership, the department has significantly reduced its reliance on the controversial tactic: The city is on pace to have 50,000 police stops this year, a large decline from last year, and a still more dramatic drop from 2011, when there were nearly 700,000 stops.
Yet Thursday's press conference reflected a growing rift between de Blasio and the city's police reform movement. Advocates expressed concern on Thursday about the mayor's continued embrace of "broken windows" policing -- the strategy of aggressively targeting low-level crimes as a means of deterring more serious offenses. And while the advocates welcomed de Blasio's most recent change to marijuana law enforcement in New York City, they maintained that the mayor had not gone far enough.
"It's progress, not progressive," Council member Reynosos said of de Blasio's marijuana plan.
In another sign of progressives' disenchantment with the mayor, Communities United for Police Reform -- an influential coalition of grassroots advocacy groups that helped pass a package of police accountability bills last year -- recently cut ties with public relations firm Berlin Rosen, which represents de Blasio. The group told The New York Times that the decision allows them to more freely put pressure on the mayor's administration.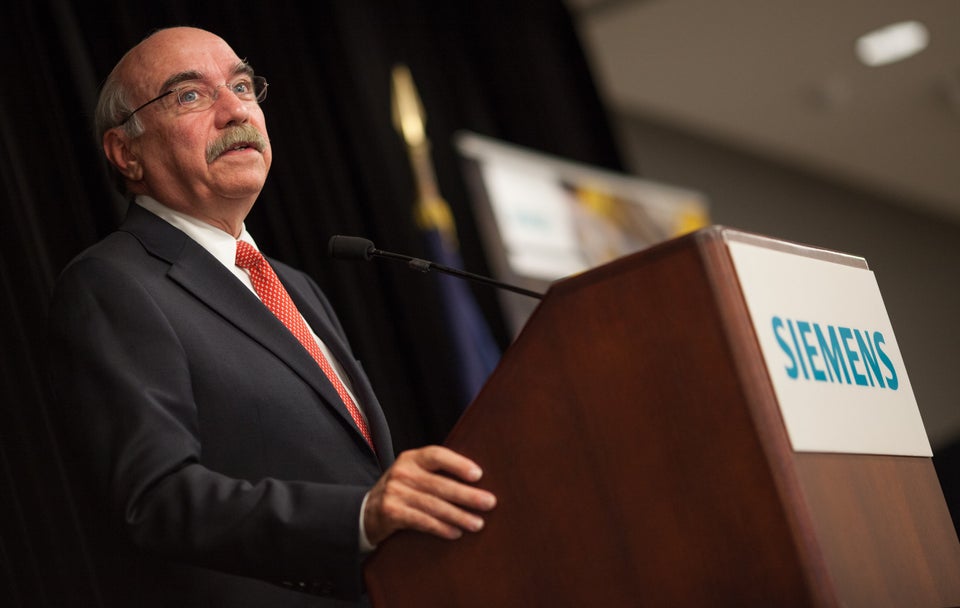 Mayors Of America's Largest Cities
Popular in the Community