As long as tampons and pads have existed, they've been treated – and priced – as luxury products. So, it hardly comes as a shock that a new survey has found that less than half of men think women have a right to affordable menstrual hygiene products.
In a YouGov survey of more than 2,000 American adults released this week, just 46 percent of men said they agreed that having access to affordable tampons and pads should be categorized as a right, not a privilege. Of the women surveyed, 65 percent said it should be considered a right.
Meanwhile, 33 percent of men and 24 percent of women surveyed said they disagreed that it was a right, with the rest unsure or opting not to say.
More advocates are working to convince lawmakers to make tampons and pads less expensive and more readily available in public restrooms. The goal is to ensure that women and girls of menstruating age don't miss out on school and work opportunities or have their dignity compromised just because they can't afford a tampon.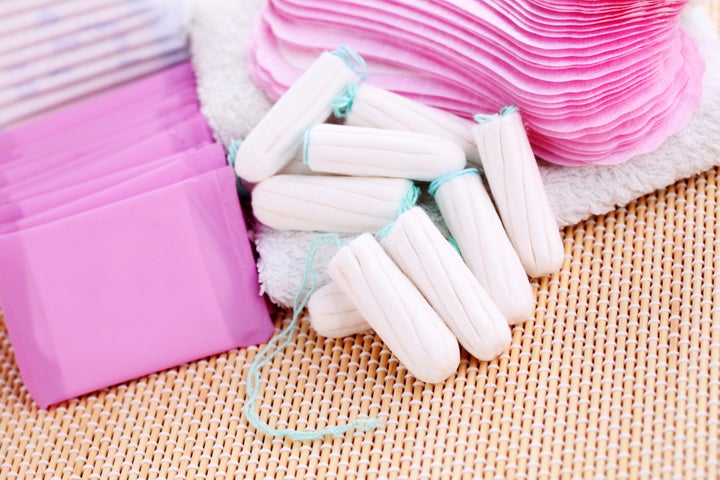 While research hasn't determined the precise number of women and girls who can't afford tampons or pads in the U.S., surveys suggest it's a widespread issue affecting various low-income communities. The YouGov report found that almost 40 percent of women surveyed have been in a situation more than once where they didn't have a tampon or pad when they needed it.
Part of the issue is that in most states, tampons and pads are subject to sales taxes because they're not classified as products that fulfill a basic need, like medication and food. This puts an already pricey item further out of reach for underserved women and girls.
A box of 36 tampons typically costs about $7. Over the course of a lifetime, women spend about $2,200 on sanitary pads and tampons.
But research shows that people living in poverty spend more on basic items like tampons, toilet paper and diapers than people who don't.
Over the past two years, there's been some progress in terms of repealing the so-called "tampon tax" to help make menstrual hygiene products more accessible.
Four states ― New York, Illinois, Connecticut and Florida — have exempted tampons and pads from sales tax.
But efforts in other parts of the country have stalled.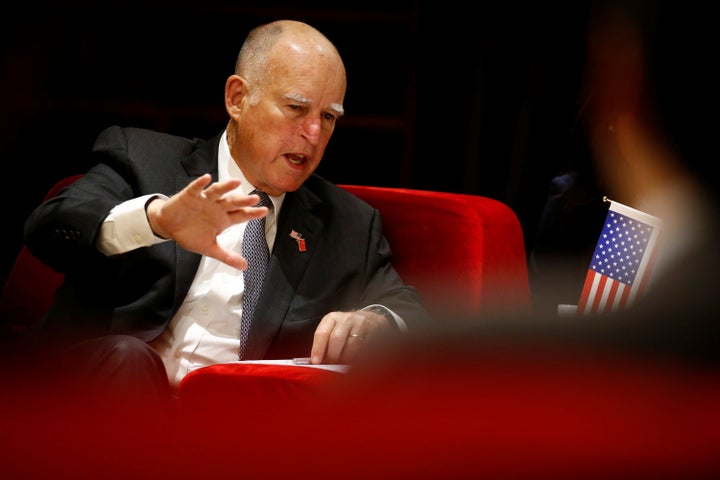 Last year, even after both houses of the California State Legislature unanimously supported a bill that would have exempted tampons and pads from a sales tax, California Gov. Jerry Brown, a Democrat, vetoed it, saying it would cost the state too much money.
The YouGov report reflects how much work still needs to be done to convince men that tampons and pads aren't a "luxury" item. While 67 percent of women oppose taxing menstrual hygiene products, only 43 percent of men feel the same way.
Some advocates say they feel hopeful as lawmakers have grown more open to making tampons and pads freely available in public restrooms, just as soap and toilet paper are.
Last year, New York City Mayor Bill de Blasio signed legislation making menstrual hygiene products free and available in all public schools, shelters and jails in New York City. California followed suit this month, when Brown signed a bill requiring low-income schools to stock half the bathrooms with free menstrual hygiene products.
"Part of the goal is to normalize how we treat menstruation," Jennifer Weiss-Wolf, author of Period Gone Public: Taking a Stand for Menstrual Equity, told HuffPost. "No one questions the products provided in public restrooms: soap, something to dry your hands with. That's because we have laws that have put those practices into place and now we expect it."
The YouGov Omnibus poll consisted of 2,278 completed interviews conducted Oct. 18-20 among U.S. adults, using a sample selected from YouGov's opt-in online panel to match the demographics and other characteristics of the adult U.S. population.
Related
Popular in the Community