When it comes to a workout move that tones several major muscle groups at once, few are more effective than deadlifts. Deadlifts don't seem complicated -- everyone understands the concept of holding weights and bending his or her torso -- but in actuality, plenty of people make the same critical error when doing this exercise.
Fitness instructor Amy Dixon has seen this mistake countless times with new clients.
"Instead of hinging at the hips during a deadlift, your shoulders might start to round because you've got the weight pulling them down, putting yourself at risk for injury," Dixon says. "I see women and men do it all the time."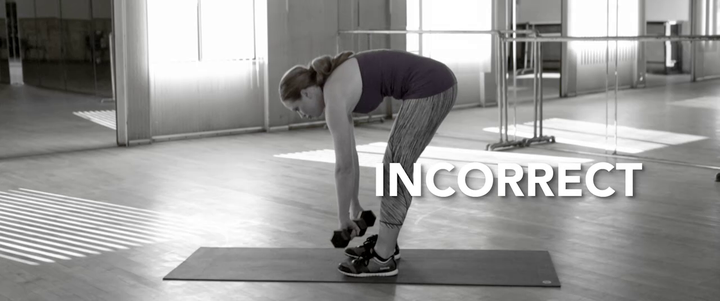 Even experienced exercise enthusiasts can fall into this dead-lift trap.
"It happens because most of us are a lot stronger on the front side of our body than we are on the back," Dixon explains. "That means we don't have the strength in our core and back."
Here's the right way to do a deadlift: First, get into the correct position. Stand with your legs hip-distance apart, and hold your free weights or barbells in front of your thighs. Make sure your shoulders are directly above your hips, which are directly above your ankles. "You should be able to run a straight line through all three of them," Dixon says.
Next, to make sure you don't round your shoulders, Dixon suggests rolling them back as though you're standing with the best posture of your life. "Make sure you're not going to the extreme and arching your back," she cautions.
Then, to do the deadlift, push your hips back, keep your knees slightly bent and lower your torso down into the deadlift position.
Dixon demonstrates how it should look when done properly: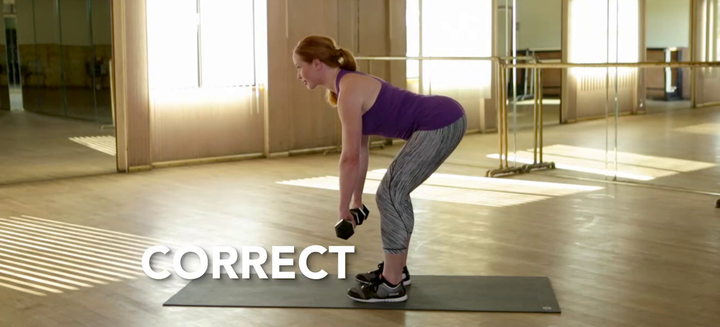 More exercise tips from Oprah.com:
Running Causes Knee Arthritis.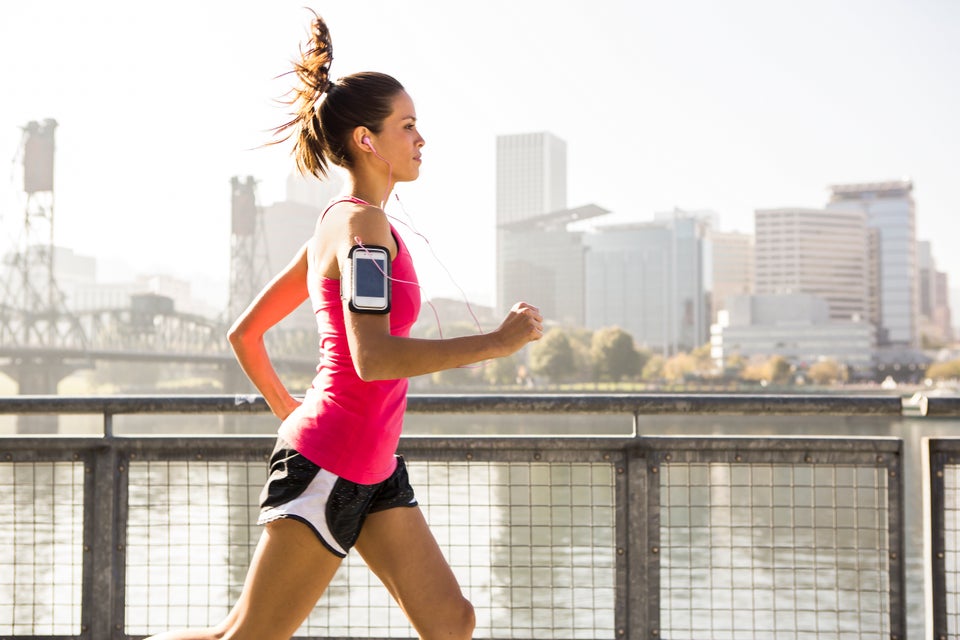 Jordan Siemens via Getty Images
Certain Exercises Can Elongate Your Muscles.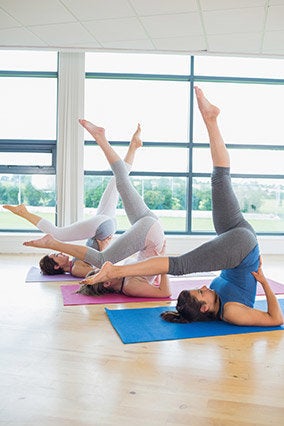 Muscle Weighs More Than Fat -- So Despite What The Scale Says, You're Still Losing Weight.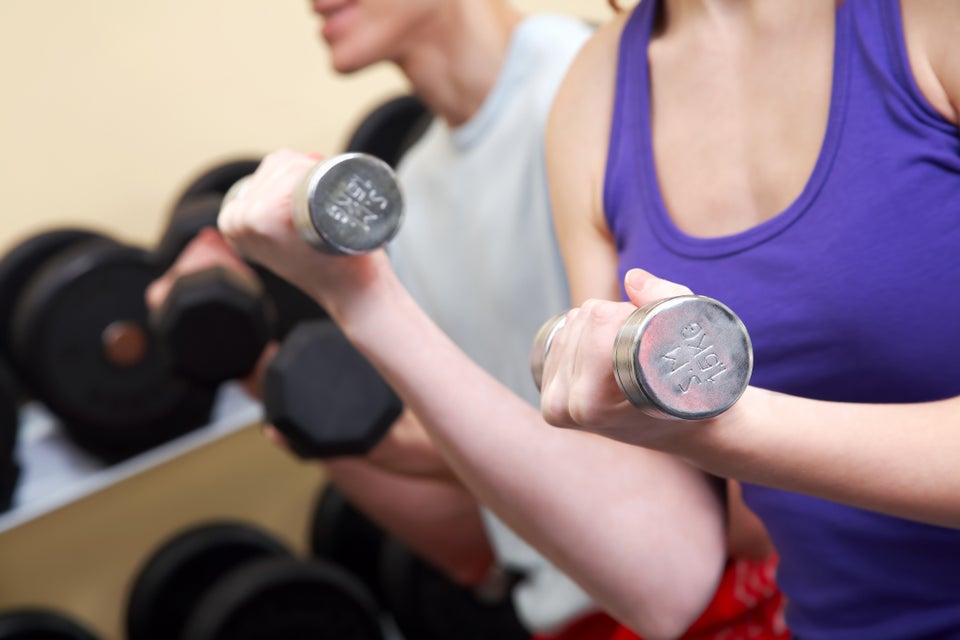 You Can Do Mouth Exercises To Get Rid Of Chin Jiggle.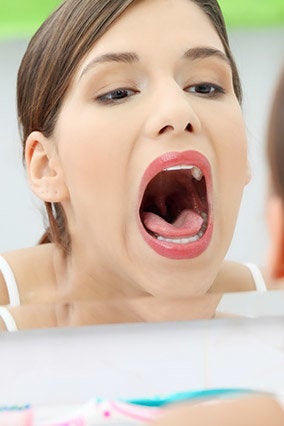 You Shouldn't Drink Water During Yoga Class.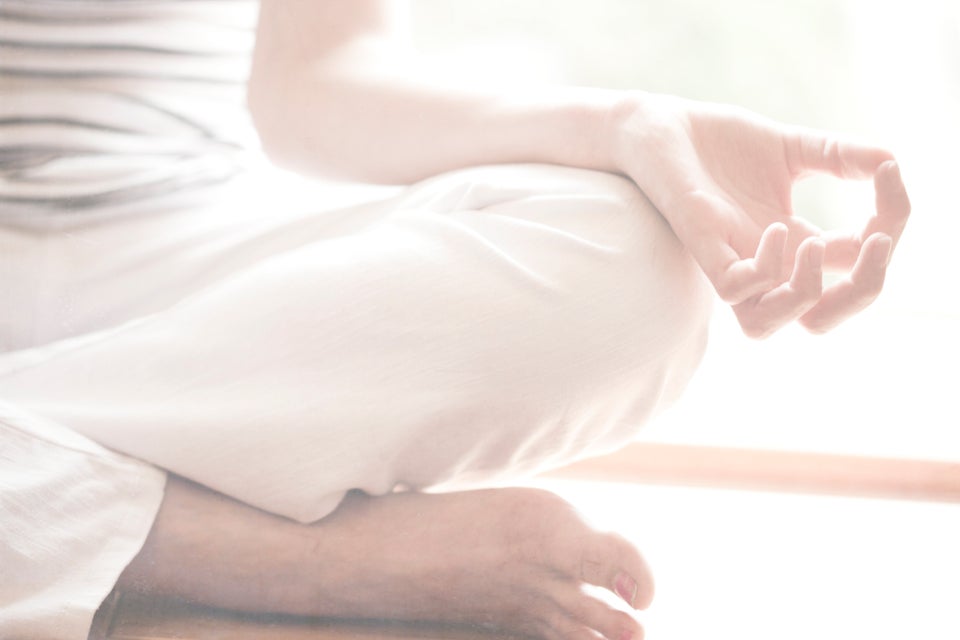 Sally Anscombe via Getty Images
Popular in the Community