An already dire situation for North Atlantic right whales became even worse in 2017.
This species of whale is among the most endangered animals in the world, and if significant actions to recover their populations aren't taken soon, they could face extinction, researchers at the National Oceanic and Atmospheric Administration said this week.
The warning follows a year of low reproduction levels and high mortality rates for the rare whales, NOAA officials announced at a New England Fishery Management Council meeting Tuesday, according to The Associated Press.
"You do have to use the extinction word, because that's where the trend lines say they are," said Mark Murray-Brown, an endangered species consultant for the NOAA. "That's something we can't let happen."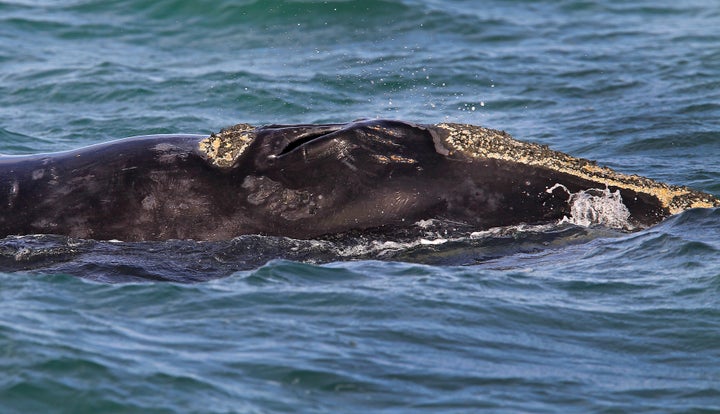 All of 2017′s right whale deaths occurred off the coast of New England and Canada, officials said, and were frequently caused by human activity. Many of the whales were killed after being hit by a boat or tangled up in fishing gear.
Only about 450 North Atlantic right whales remain, according to the NOAA, and 17 of them were killed this year. Of the remaining population, as few as 100 are breeding females. 
Federal law currently mandates that vessels must keep a distance of 1,500 feet from right whales. Vessels 65 feet or longer are required to slow to 10 knots or less in certain areas along the East Coast during calving and nursing season.
"Right now we are seeing more whales killed each year than the number of new calves born," Christin Khan, a fisheries biologist for the NOAA, told Charleston's The Post and Courier last month. "If we don't reverse this trend soon, they could go extinct within our lifetime."
REAL LIFE. REAL NEWS. REAL VOICES.
Help us tell more of the stories that matter from voices that too often remain unheard.