Martin Sellner looks like an H&M model. But beneath the smile the 27-year-old philosophy student wears the sinister new face of Europe's extreme right.
Add the increasingly likely win for Norbert Hofer, presidential candidate of the right-wing populist Austrian Freedom Party, thanks in part to support from Sellner and his followers, and the Identitarians may see their extremist ideology, under the cover of refined young faces, mainstream even sooner still.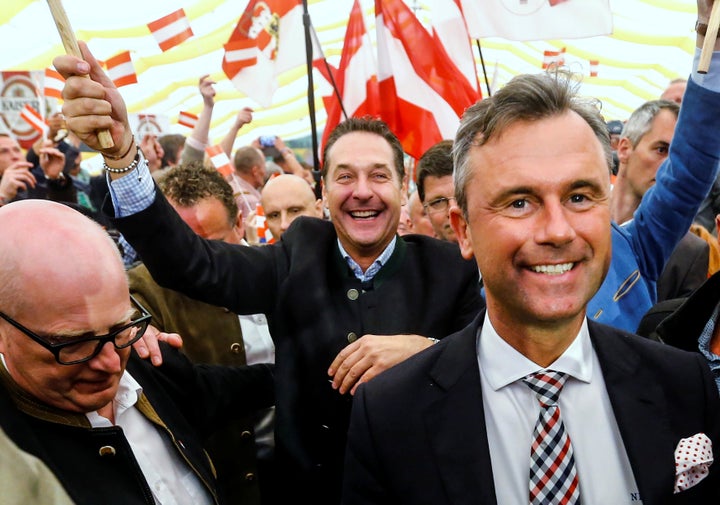 A 'Patriotic Greenpeace'
An outgrowth of France's similarly xenophobic youth movement Génération Identitaire, Sellner's IB is keenly aware of the image the group presents. In his interviews, he speaks carefully and strains to distance himself from the rough, historical image of right-wing extremism. Sellner refers to the Identitarians as a "patriotic Greenpeace." Among his role models, he cites the leaders of the White Rose movement, a group of anti-Nazi activists and intellectuals who resisted dictator Adolf Hitler. Given these influences, it's unsurprising that the Identitarians have adopted protest methods from environmentalists and the leftist movement of the 1960s.
Their methods may be similar, but the goals couldn't be further from those of the liberal protest organizations after which these far-right fanatics have modeled themselves.
The group wants a society without immigration -- and especially without Muslims. It's their contention that no more people should come to Europe and that most of the immigrants and refugees who already call the continent home should leave.
While these positions don't necessarily match with Sellner's carefully constructed image, the origin of his radicalism can be found in darker images dating back to 2008. These photos reveal an embittered young man who helped leading Austrian Neo-Nazis hinder liberal demonstrations and made pilgrimages to memorial services for Wehrmacht soldiers (Nazi Defense Force).
Sellner now claims he's broken with his Neo-Nazi past and says Nazism's popularity amongst young people is a failure of society. He insists that the Identitarians are different.
"Anyone who reads our texts and looks at our actions sees that we draw a line between ourselves and the extreme right in both content and attitude. We affirm our democracy," Sellner says.
"Our position expresses the fundamental feelings of an entire generation, a whole era even," Sellner asserts.
Sellner's 'Greenpeace' Takes A Sinister Tone
Sellner seems to enjoy the attention that the IB's actions have attracted in recent weeks. There are already several hundred Identitarians active in Germany and Austria. And the group continues to grow rapidly.
A few weeks before our interview, he and some associates -- mostly students -- stormed a theater production of the play "Die Schutzbefohlenen" by Nobel Prize winner Elfriede Jelinek that starred refugee actors. Onstage, they sprayed fake blood and unrolled a banner with the word "hypocrites" on it.
By their crude logic, the Identitarians intended this to be a staged reminder of the victims of the terrorist attacks in Paris and Brussels. They also wanted to draw attention to their belief that refugees are a threat to Europe's security.
"You've chatted up rapists and brought terror to Europe. People had to die because of your ignorance and hypocrisy," they wrote in a statement issued after the incident that was aimed at the play's audience."The blood of Bataclan and Brussels is on your hands."
'Sharp words for sharp times'
Another roof was also the target of the Identitarians in one of their most recent actions. Sellner and his group climbed on the roof of the Wiener Burgtheater before a production of a Jelinek play and threw leaflets on the street to protest the performance.
The rush onto the roof was more reminiscent of a James Bond film than of an action from far-right fanatics.
Shortly before the incident at the Burgtheater, the president of the Austrian national assembly placed the production under her personal protection. Sellner says in a video of the action that later appeared on the Internet, "A little while ago, a young woman was brutally raped by three asylum seekers near the Praterstern. Where's the personal protection for our women, you hypocrites?"
"Obviously, these are sharp words, but we also live in sharp times," Sellner said in rationalizing his group's extreme actions of late.
'Zero Percent Racism'
The Identitarians don't see themselves as "nationalists," but rather as "patriots" and they promote an "ethno-pluralism." This means that other cultures and religions are OK as long as they stay in their own countries.
We're "zero percent racism and 100 percent identity," Sellner said. One is forgiven for not seeing the nuance in his argument.
The philosophy student also warns of a "great shift" in Europe. Muslims could be in the majority soon and he believes that would destroy the identity of European cultures. In his words, Vienna will soon look like Cairo, Berlin like Istanbul.
"A lot of 'multi-cultis' see this as an enrichment," he said. "We see it as a danger."
As far as Sellner's actual theorizing goes, concrete ideas for a different brand of politics ends with "Close the borders." Whether immigrants who want to integrate themselves into society will be allowed to stay in the country is something Sellner remains unsure about. And what of the majority immigrant neighborhoods in European cities? They are basically alright, Sellner says, as long as they don't grow.
A version of this post first appeared on HuffPost Germany. It has been translated into English and edited for clarity.
Before You Go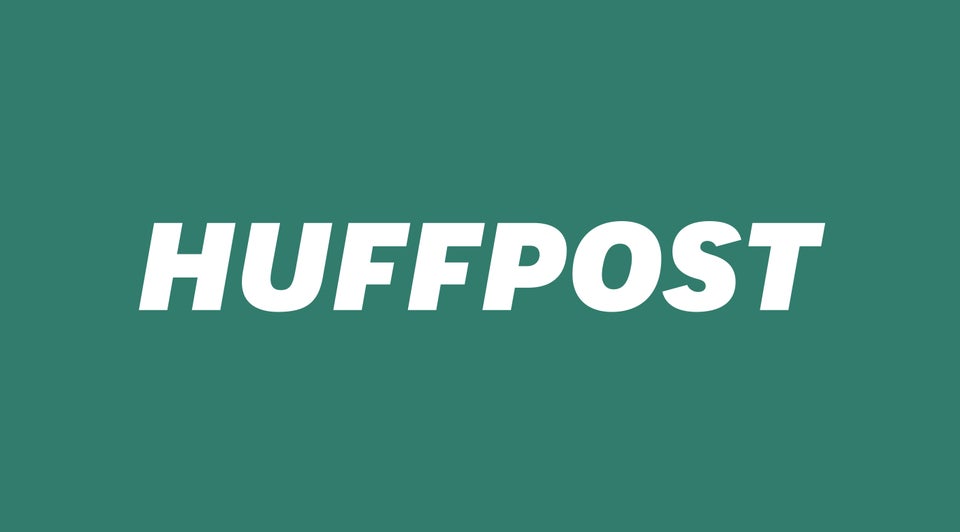 Post-Paris Islamophobia
Popular in the Community