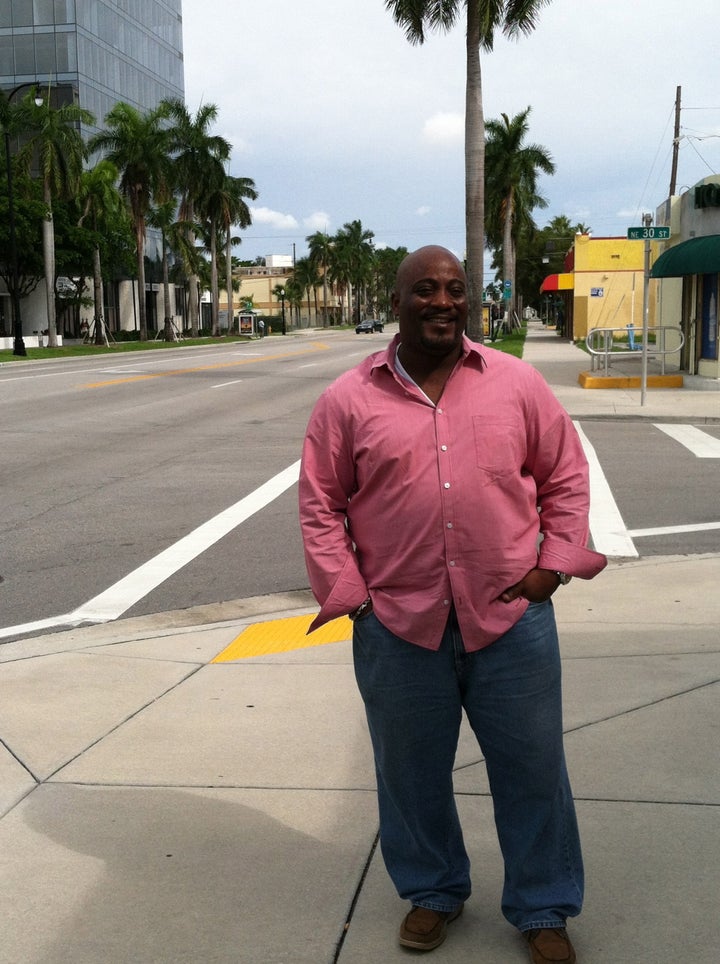 With the November election getting closer, the sisters of Alpha Kappa Alpha sorority's Miami chapter have been working to register voters in the community. But they kept running into a problem: some people were ex-convicts with no idea what their voting rights were.
"We really didn't have an answer for them," Vanessa Byers, chairperson for the chapter's Social Justice and Human Rights Committee, told HuffPost Miami. "The only thing we could do was refer them to the ACLU."
Desmond Meade, a HuffPost blogger and president of the Florida Rights Restoration Coalition, joined the group in 2006 to remove what can become a lifetime ban. On top of the five-to-seven-year wait for "returning residents" to apply for rights restoration, it can take just as long for an application to be approved, he said -- if it is approved at all.
"What we have here is a situation where politicians have total control over who and which American citizens can vote and what kind of American citizen can't," Meade said. "That's definitely an issue because when you look at voting, that's something that every American citizen should be able to do. Everybody should have a voice."
It is a voice that Meade does not have. After arrests for cocaine possession, assault, and then possessing a firearm as a felon, he hasn't seen legal trouble since he was last released in 2004. Though he is now a third-year law student at Florida International University, the earliest he might be able to vote again is in 2018.
"I made a mistake, but that doesn't take away my citizenship," he said. "Once I've served my time, do not deny me the right to be a United States citizen."
Advocates say not only has Scott made the application process tougher, significantly fewer aplications have been approved: according to data provided by the Florida Parole Commission, 153,928 ex-felons had their voting rights restored over Crist's 4-year term. Nearly two years into Scott's tenure, only 255 could say the same.
"Only about one-fourth of [the US disenfranchised] population is currently incarcerated, meaning that over 4 million of the adults who live, work, and pay taxes in their communities are banned from voting. Of this total, nearly one million are African American ex-felons alone," says the study.
Meade says having rights restored is also good for the community: when an individual is able to reintegrate back into their community, "the less likely they are to reoffend," he said.
"Rights restoration is not only good for the individual and their families, it's good for the community at large. It promotes an atmosphere of responsibility," he said. "It's my goal is that this is the last presidential election that any American citizen would be denied their right to vote."
After encountering such a difficult system, the sisters of Alpha Kappa Alpha are teaming up with Alpha Phi Alpha fraternity to host registration fairs with people knowledgeable in rights restoration to answer any questions.
"There are so many people in the community that have some kind of record that prevents them from voting or doing other things," Byers said. "Some people think that once they have this felony record, that that's just it, they'll never get their rights back...we're just trying to do whatever we can."