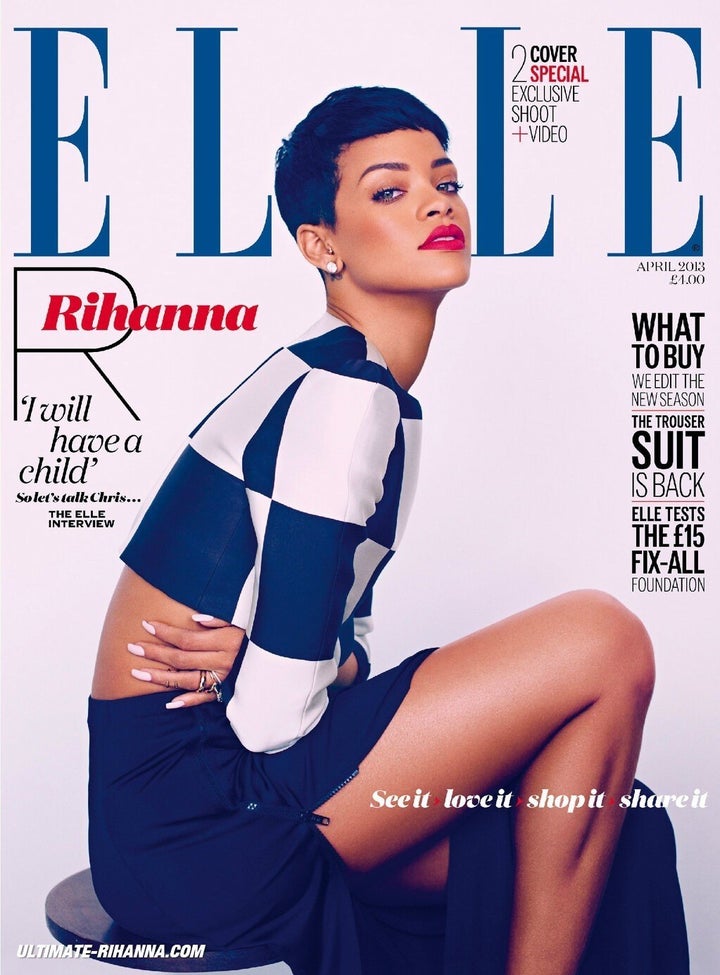 Pop princess Rihanna looks breathtaking on ELLE U.K.'s April cover, and she's opened up quite a bit in the pages inside: Rih got candid about her on-again boyfriend Chris Brown, her plans for the future and the constant stream of selfies she uploads to Instagram.

"Stay [her new single] is a story about having love that close and wanting it to last forever," Rihanna told ELLE. "You don't have that feeling with everybody so when you have it you don't want to let go of it. I would definitely say that he [Chris Brown] is the one I have that kind of relationship with." The singer also explained the foundation of their relationship: A great friendship. "Right now that's just what we want, a great friendship that's unbreakable," she said. "Now that we're adults we can do this right. We got a fresh start and I'm thankful for that."
In describing her future dream plans, the 25-year-old confessed it's not all private jets and lavish parties. "I will probably have a kid," she said. "And I'm praying I can go on vacation for a good month. And I'll have set some things up so I don't have to tour for the rest of my life, even though I love touring. I want health and happiness in five years. I want to be healthy and happy."

In the meantime, pre-baby Rihanna isn't shy about sharing her questionably healthy habits for the world to see. The pop star updates her Instagram account almost every day, sometimes several times a day. In recent months, her photos have mostly been of herself smoking weed, hanging at strip clubs, spending time with Brown and posing nearly naked.
"Well I instagram everything about my life," Rihanna told ELLE, "whether it's smoking pot, in a strip club, reading a Bible verse - how crazy, I know! - or hanging out with my best friend, who happens to be Chris."
But even if public scrutiny be damned, there's one person whose opinion Rihanna values most -- her mother. "I'm not afraid of any person in this world but her. I'm terrified of her!" she said. "She called me two days ago and reeled me in about two naked pictures Melissa [her best friend] put up on Instagram - a sneak-peek from a photo book she's making about me. My mom, she went crazy on me. I was like embarrassed. I felt like I got my ass whupped in front of my class in school! She said, 'This was like a private moment and you're just parading this around.' She humbled the f--k out of me."
Rihanna graces the cover of ELLE U.K.: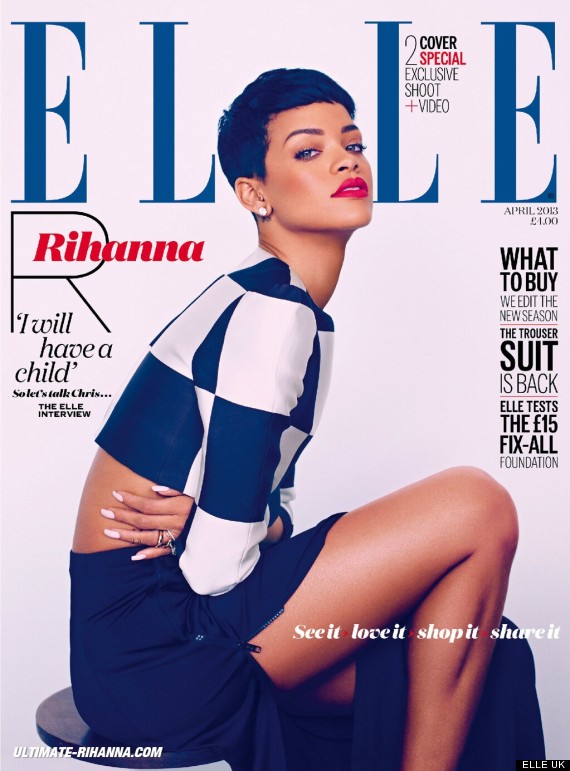 See the full feature in the April issue of ELLE UK on sale March 6, and click on over to ELLEUK.com for Rihanna's Behind the Scenes video.
Before You Go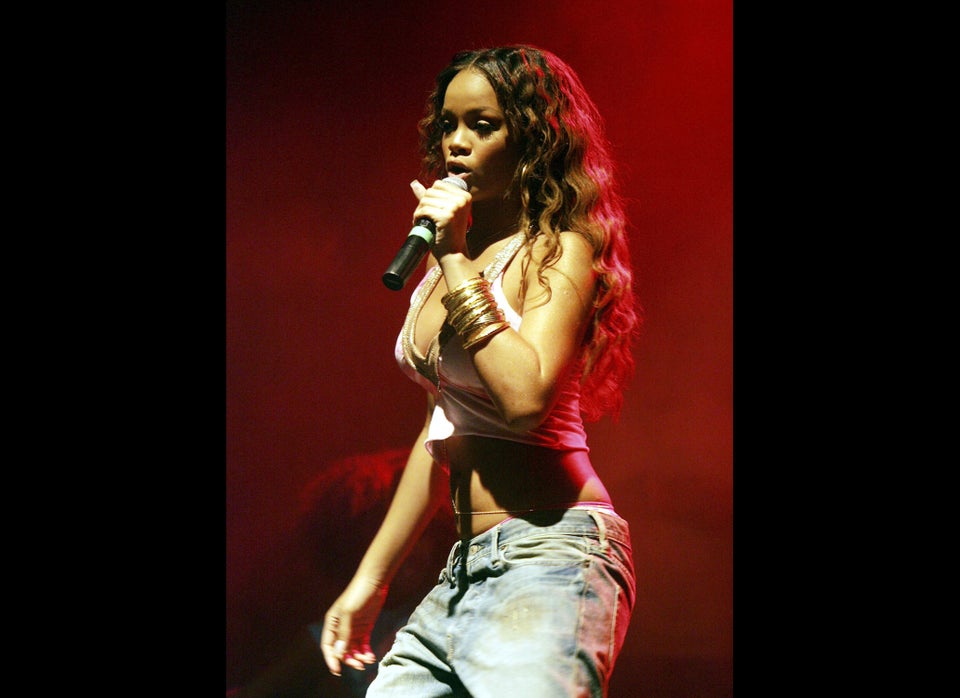 Rihanna Through The Years
Popular in the Community