What's her name?? Marion Crane.
Rihanna is set to star as the ill-fated shower taker in the fifth and final season of A&E's "Bates Motel," securing her most high-profile foray into acting to date.
The show's official Twitter account later released a video of the singer gleefully addressing Comic Con "to tell you what a bad bitch is about to do."
"I am about to check into the 'Bates Motel' very soon," she said. "Guess what else? Guess who's playing Marion?"
The "Work" singer is apparently a major fan of the series, which traces the original story of the murderous motel owner, Norman Bates, (Freddie Highmore) and his mother (Vera Farmiga) before the events of Alfred Hitchcock's classic 1960s thriller.
"I read this article in which she said she was a fan of 'Bates Motel,'" executive producer Carlton Cuse explained at the convention. "We asked and she said yes. It was awesome. We're really excited about it. It really feels very much like the version of the character that is different from the movie."
In Hitchcock's film, Bates fatally stabs Marion, originally played by actress Janet Leigh, while she takes a shower in what now stands as perhaps the most famous sequence in cinematic history.
In May, it was announced that "Bates Motel" would venture down the drain and introduce Crane for its final season to recur for multiple episodes.
"We do hope to see Marion Crane next season," Cuse told TV Line. "That will be a big moment."
But could it or anything ever rival Rihanna's tour-de-force performance in 2012's "Battleship"? Unlikely.
Before You Go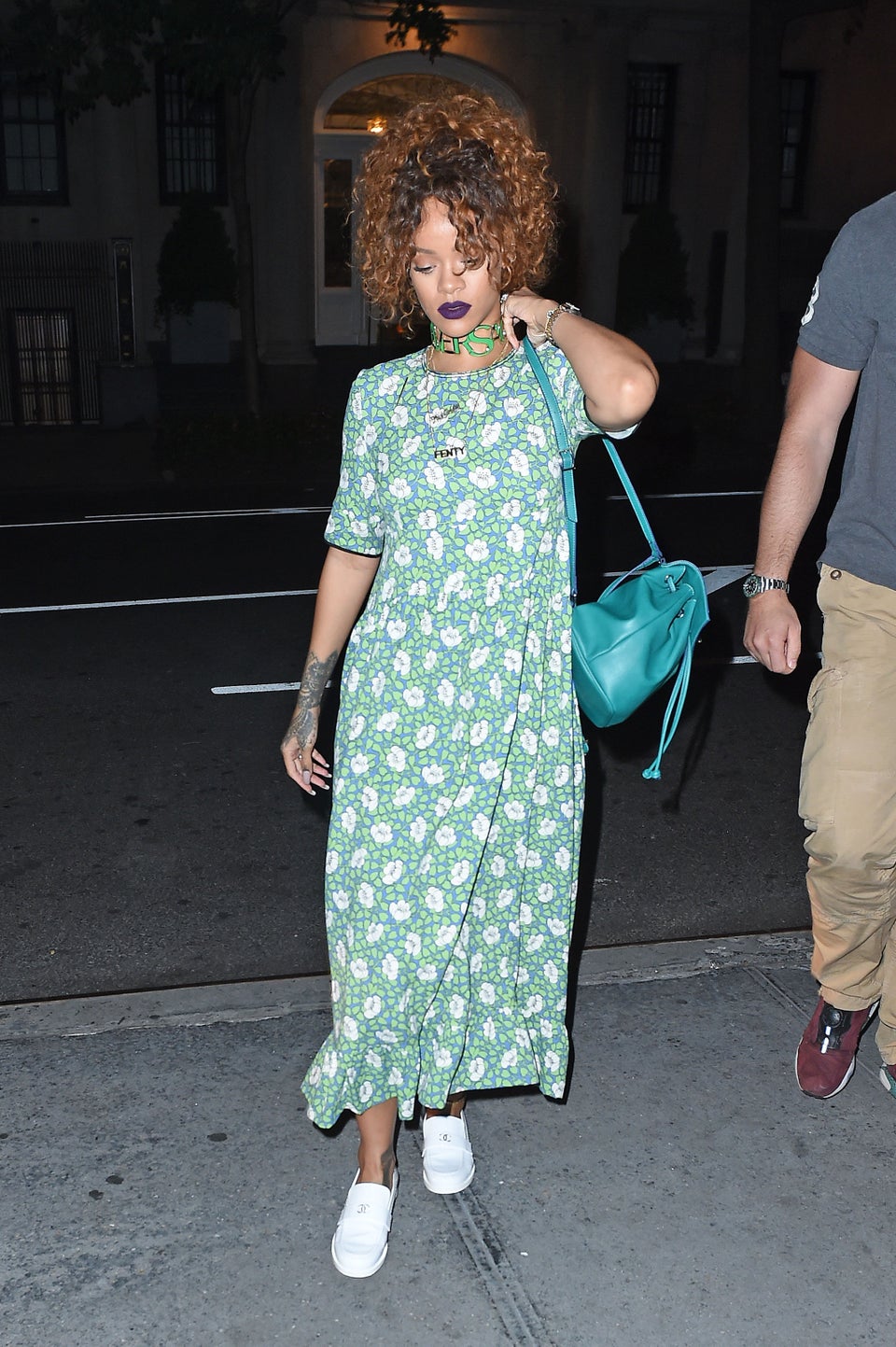 Rihanna's Best Outfits
Popular in the Community