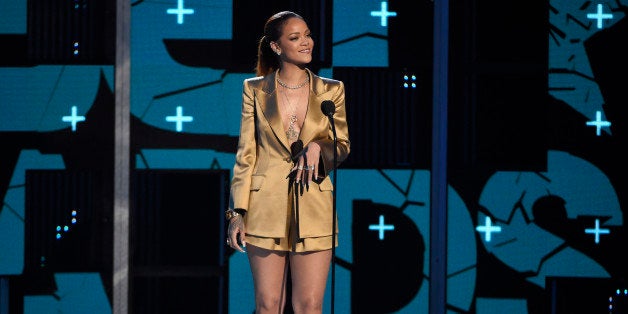 The new, highly anticipated video for Rihanna's "#BBHMM" is an epic, 7-minute visual kaleidoscope of style and excess and, as was clearly intended, it's generated a lot of buzz since debuting online at midnight today. In the video, we watch Rih, accompanied by two silent minions, kidnap the modelesque wife of an accountant (surprise! Mads Mikkelsen) who owes her some serious coin. The sexualized violence in the video is graphic and disturbing (we'll get to that in a minute), but overall the video is everything we love about Rihanna -- it's ballsy, edgy, explicit, and unapologetic.
When the "#BBHMM" single first dropped in March, it was lauded by many as a feminist banger that deftly reclaimed the phrase "Bitch better have my money," once synonymous with pimps bossing around their hoes. With the song, Rihanna flipped the script, subverting the original connotation.
It's no surprise that the video's plot revolves around a kidnapping -- Rihanna sings again and again on the track, "Your wife's in the backseat of my brand new foreign car," and in her live rendition of the song on SNL back in March, the line was brought to life with a crying, bound and gagged woman utilized as part of the performance.
And yet, I can't pretend that it wasn't jarring, even a little disturbing to see this motif expanded in the video. Here, the wife is stuffed into a Louis Vuitton chest, which is then stuffed into the trunk of a car. She's dragged into an abandoned building, hung upside down and naked. Later, she's hit over the head with a bottle; and forced to consume an excess of drugs and alcohol by Rihanna and her crew.
It all sounds pretty terrible, and I can't pretend that my first reaction wasn't one of extreme discomfort with the depiction of violence and sexualized violence in the video itself, and the reaction some people, especially women, had to it -- reveling in its imagery, talking about how awesome it would be if Rihanna kidnapped them. The celebration and applause of a black woman from viewers of the video was beautiful to see, and yet one can't shake how incredibly triggering some of the imagery in this video might be -- how ultimately, it's a cool looking video, but also pretty messed up.
But there's so much at play here. There's a desire to make some large and sweeping declaration about how "un-feminist" the video is, but to dismiss it based solely on my own discomfort would be to do it a disservice. The feminism of Rihanna, the feminism of black women in general, is consistently scrutinized and policed in a way it isn't with white women. It's important to be aware of that in any discussion about the video's feminist merits or failings.
Shortly after the video premiered, one online commenter said, "I'm not a feminist. I'm a rihannaist," and it's that idea that's at the core of what makes this video so distinct. This video isn't about feminism, and yet it is about feminism. It isn't about race, and yet it's so very much about race. (And money. Don't forget the money.)
Rihanna revealed on her Instagram three hours before the video's debut that she had first conceived of its concept eight months ago, and worked closely with co-director Megaforce to bring it to life. The video has echoes of Tarantino and Gregg Araki, with a style and tone that is distinct and well-curated. Its violence and violently dark humor is nuanced, the underlying rage of Rihanna's character (and it is a character) tempered by the saturated, cartoon-candy colors and over-the-top set pieces.
It's the kind of video that, quite simply, would be lauded and never questioned if a white man (a man like Tarantino) made it. Does the discomfort some are feeling, the discomfort even I initially felt (and still do, faintly, with every rewatch), really have only to do with an aversion to violence? Or does it stem from this idea that a black woman could not only take ownership of this kind of stylized cinematic violence and rage, but also execute it in a way that rivals and challenges the mostly white men who are usually praised for it? Of course, there are people who are triggered and upset by the work of Tarantino and directors like him, who criticize their use of sex and violence. But in spite of all, these men are able to cloak themselves with the title of auteur and visionary, and are very rarely ever held truly accountable.
Rihanna has always been a difficult artist, a difficult woman. And it's Rihanna's difficultness that has always made her so compelling, especially juxtaposed against the almost saint-like status of Queen Bey. The #BBHMM video is peak Rihanna in that respect -- difficult, because it's imagery is so extreme, and difficult because there's as much to praise in it as there is to condemn. It is difficult, and unselfconscious about that. There's no hesitation, no pandering, but the full unbridled artistic expression. There's power in that. This video proves to be the perfect companion to Kendrick Lamar's video for 'Alright' which dropped yesterday. Both are brilliant visually and conceptually and both, even as they entertain and feed the pop culture beast, are saying brilliant, terrifying, and complicated things about race and gender.
But with #BBHMM, perhaps it's best, ultimately, not to overthink it. By its last shot, with a naked Rihanna, covered in blood, laying in a trunk full of money, the video is asking you to do only one thing: ease into your discomfort. Embrace it.
Support HuffPost
The Stakes Have Never Been Higher
Related
Before You Go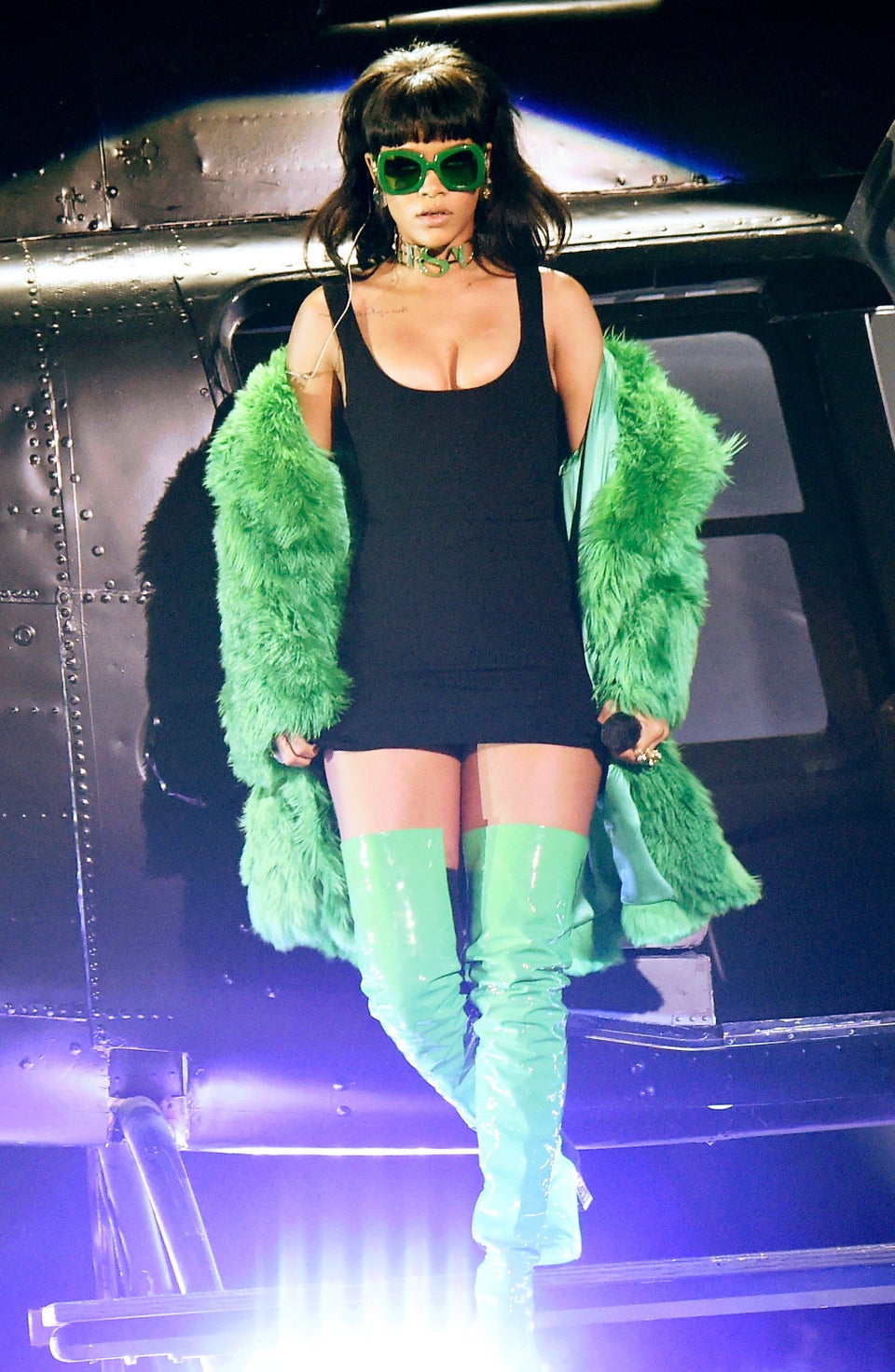 Kevin Mazur via Getty Images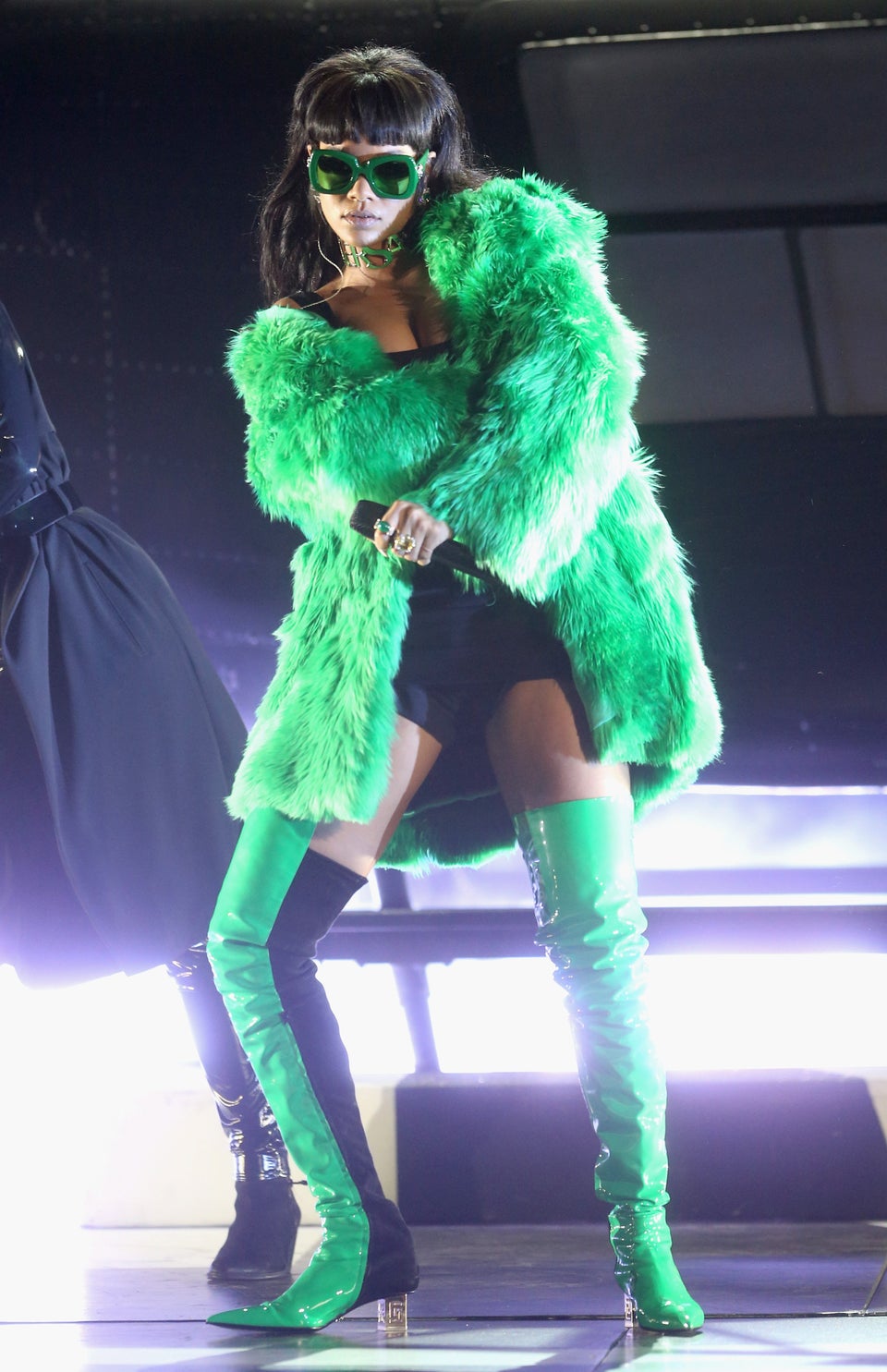 Kevin Mazur via Getty Images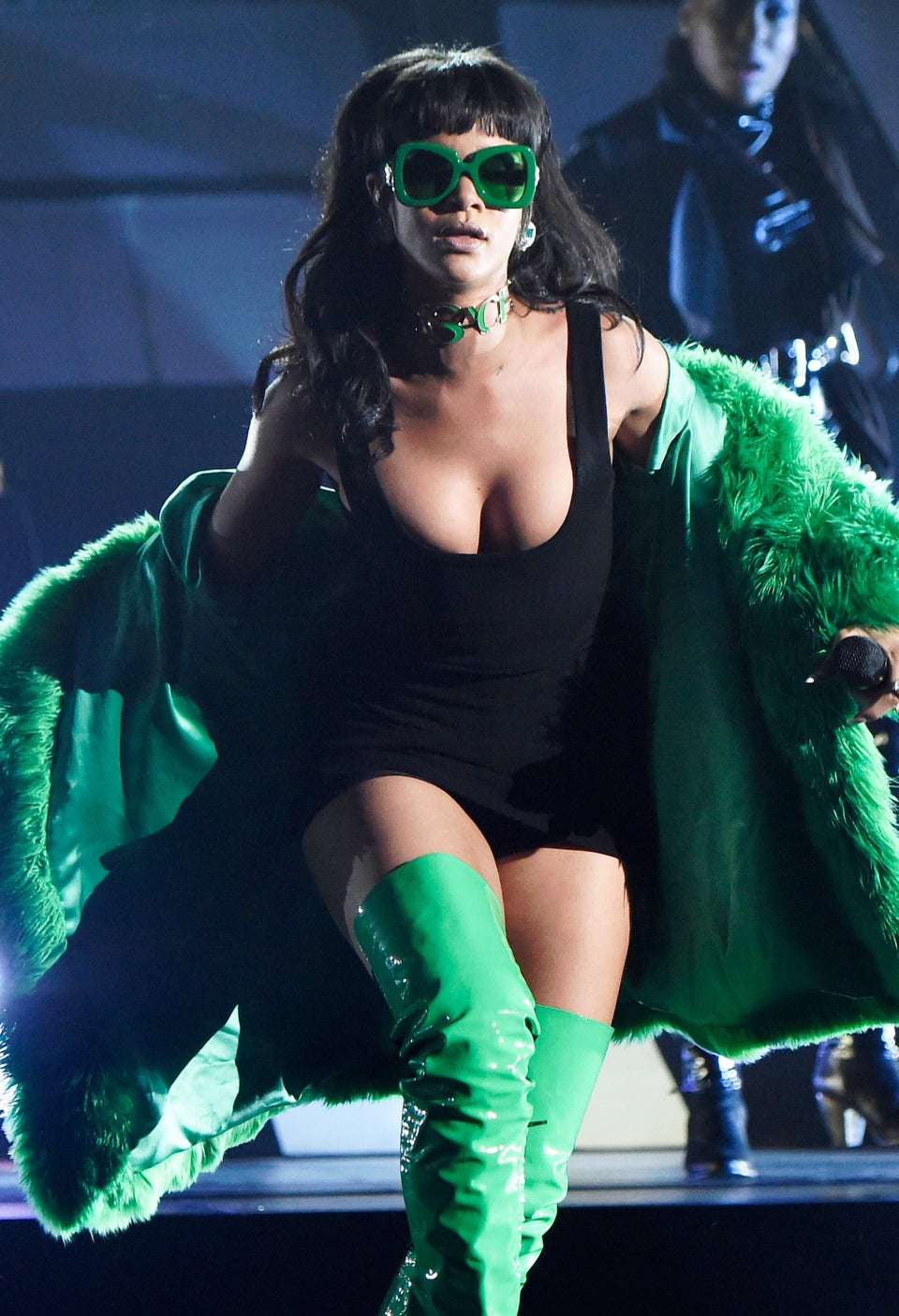 Kevin Mazur via Getty Images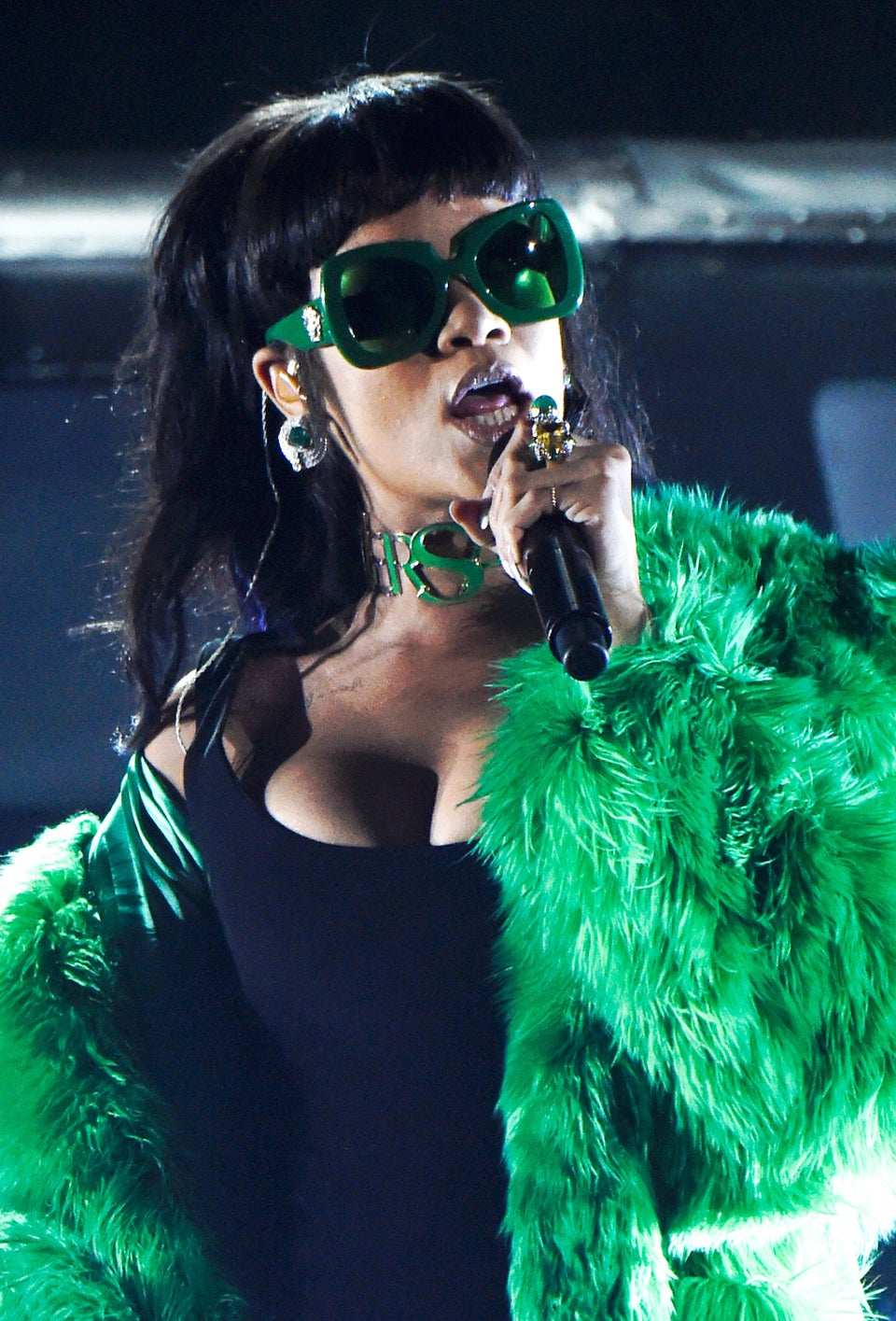 Kevin Mazur via Getty Images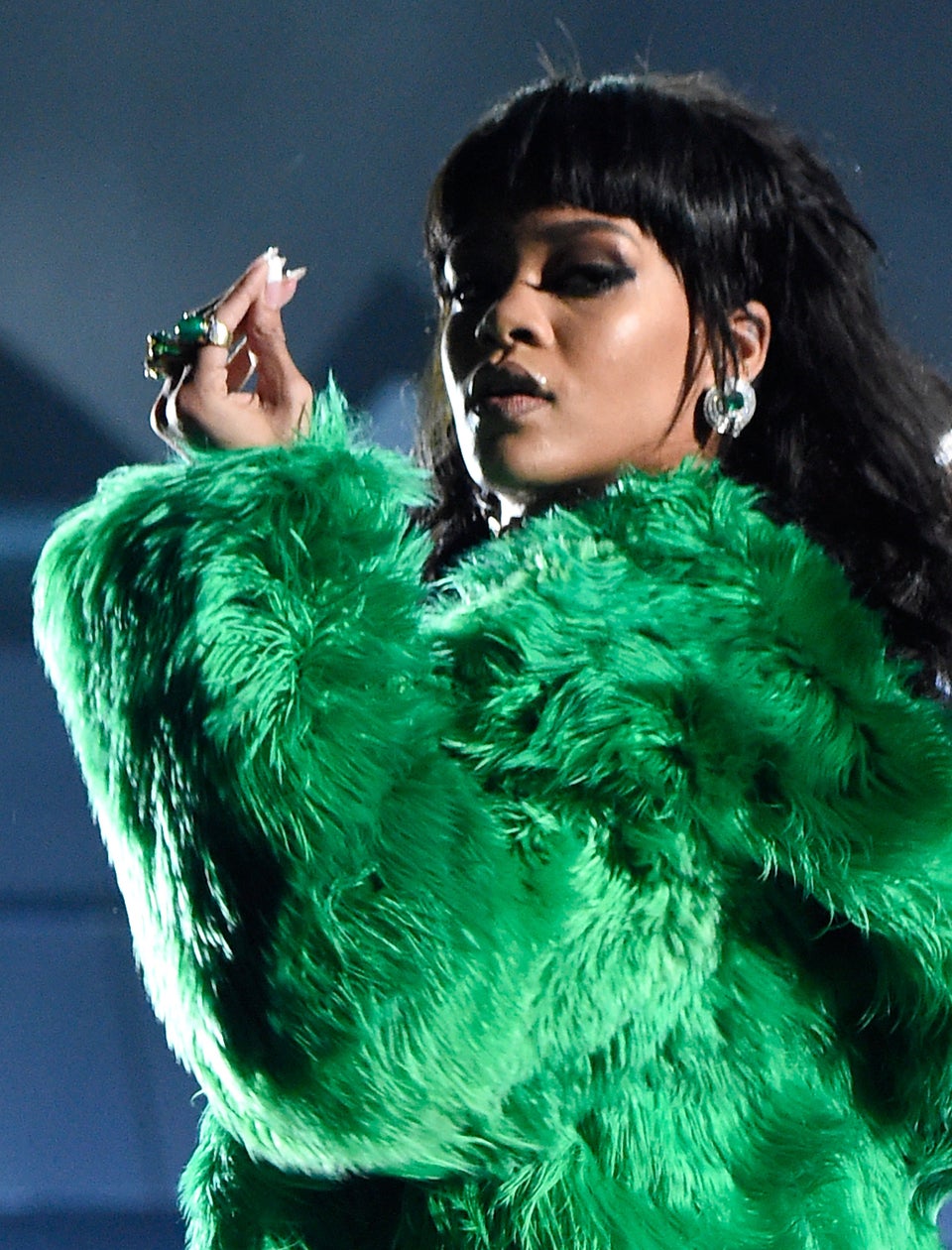 Kevin Mazur via Getty Images
Popular in the Community