The singer, actress and beauty mogul just made history by becoming the first black woman to land on the cover of British Vogue's prestigious September issue in the publication's entire 102 years of existence.
"I always knew it had to be Rihanna," British Vogue editor-in-chief Edward Enninful said of his first September issue. "A fearless music-industry icon and businesswoman, when it comes to that potent mix of fashion and celebrity, nobody does it quite like her."
Enninful styled the photo shoot by renowned fashion photographer Nick Knight. On the cover, Rihanna wears a pink tulle Prada dress and neon-orange gloves from her Savage x Fenty collection.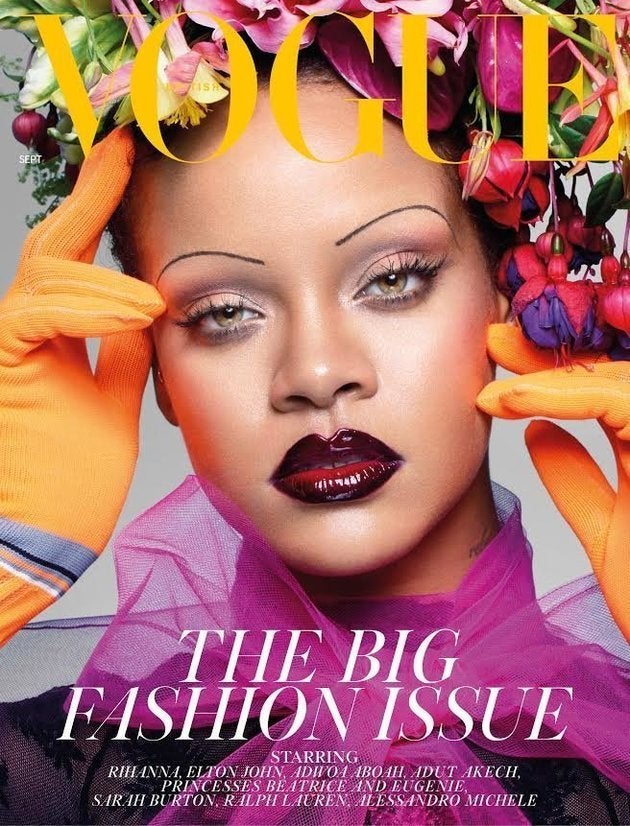 Rihanna poses in a host of iconic looks for photos inside the magazine and, of course, wears only Fenty Beauty.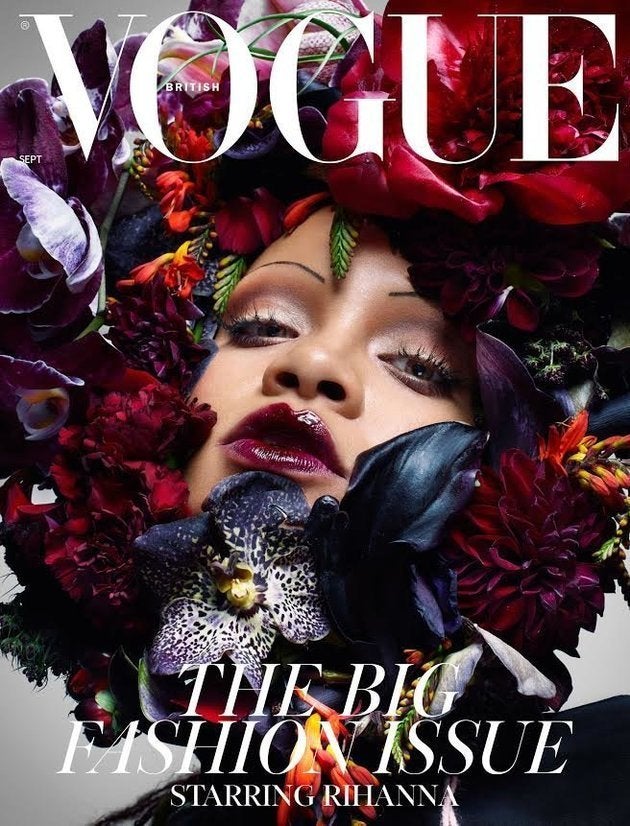 British Vogue's 400-page September issue, which traditionally sets the tone for the upcoming fashion season, features Rihanna opening up about dating, and dishing out some pretty necessary advice.
"I think a lot of people meet people and then they're dating the idea of what the person could become, and that person never shows up and then they're just mad disappointed," she says.
She adds: "A person can always get better, they can always get worse, but you've got to be fine with what you met them as."
She also admits that the way she's made friends over the years has changed, and that she's "very picky" now.
"I don't like to open myself up to everyone and so when you find people who are great and loyal, you don't want to let go of that," she says. "I've been out here on my own since I was a teenager, so these people become like your family."
Enninful shared a short clip of his interview with Rihanna on Instagram, and described working with her in his preview of the September issue, which hits newsstands on Aug. 3.
"No matter how haute the styling goes, or experimental the mood, you never lose her in the imagery," he wrote. "She is always Rihanna. There's a lesson for us all in that. Whichever way you choose to dress the new season, take a leaf out of her book and be yourself."
Neither Rihanna nor Conde Nast UK reps immediately answered HuffPost's requests for comment.