It's been a rough few months for Rihanna, who has been stalked, stolen from, and had her house broken into more than once recently -- including two times just in the last two weeks. Thankfully she wasn't at home during the attempted robberies, but it's enough to shake a girl up.
Rihanna's sprawling Pacific Palisades home is reportedly worth $12 million, but the star is packing her bags and moving out as we speak. On top of that, she's currently performing her "Diamonds" world tour, having spent the past several weeks in Australia and New Zealand, and moving on to South Africa next week.
Rihanna was forced to take out a restraining order back in March against one obsessed fan who broke into a house he thought was Rihanna's, but which turned out to be a neighbor's. Add to that the uproar over Rihanna's slow loris photo on Instagram, which led to the arrest of two animal smugglers in Thailand. Not to mention this week's Chris Brown interview with the Guardian, in which the rapper states the Rihanna incident was his "biggest wake up call."
The trials of her personal life have obviously taken a toll, as evidenced by this moody Instagram pic RiRi posted yesterday from an Auckland hotel room:
The attached caption read, "I hate these n----z more than the Nazi" -- a borrowed line from the Kanye West song "Flashing Lights," which we assume refers to the paparazzi. Or maybe the burglars back in California? Or the Chris Brown haters who spoke up earlier this week after the rapper's revealing interview?
Whatever the source of her turmoil, we hope Rihanna gets a break soon and finishes out the rest of her 2013 tour in full spirits.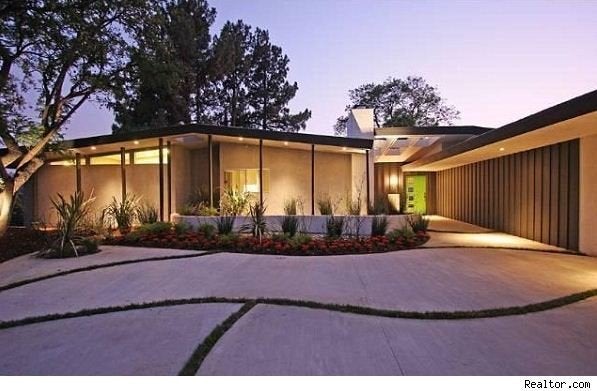 Amazing Celebrity Homes
Popular in the Community