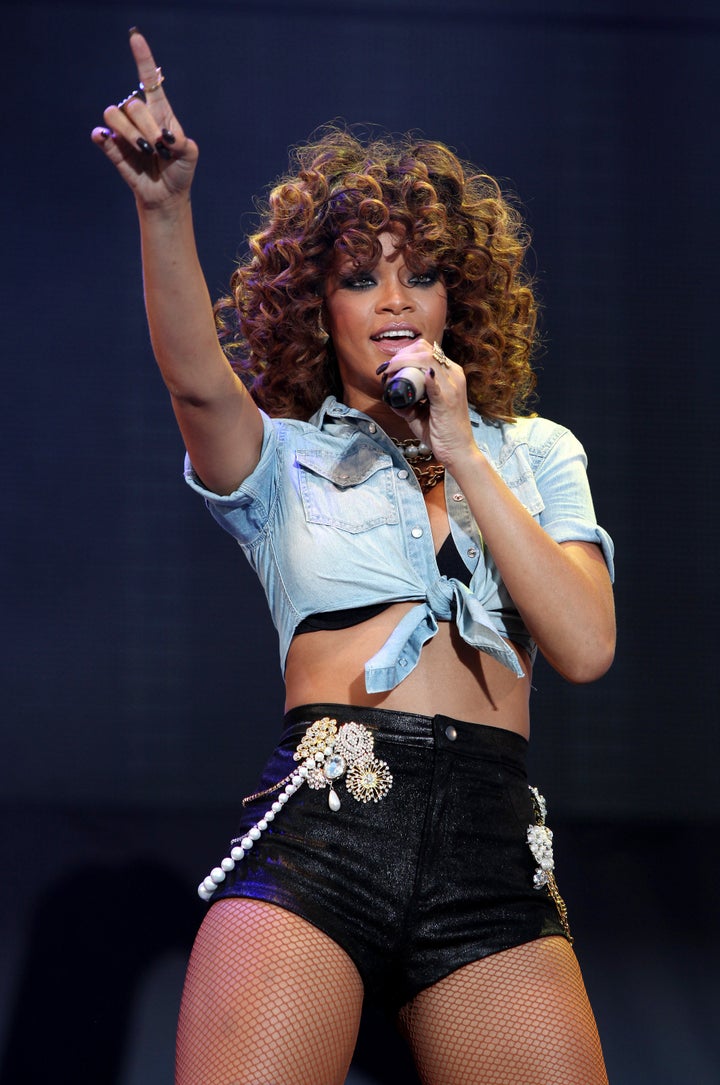 Before Rihanna takes the stage on Grammy night, she'll take her talent to a charitable cause.
The pop musician will play a benefit show on Feb. 12 at the House of Blues in Los Angeles to raise money for the Children's Orthopaedic Center and The Mark Taper-Johnny Mercer Artists Program at Children's Hospital Los Angeles, MTV.com reports.
The "We Found Love" singer will be joined by Calvin Harris, Deadmau5 and Sebastian Ingrosso of Swedish House Mafia at the concert where tickets fetch $1,000, according to Rolling Stone Magazine. The outlet suspects that some more big names may make cameos, since its scheduled the same night as the A-list event.
Rihanna is up for a number of awards that evening, including Record of the Year for 2010's Loud, MTV.com reports.
And Harris, who produced Rihanna's current hit "We Found Love," is happy to be taking the stage with her again:
"It was great to work with her," Harris told MTV.com. "No one could have taken it as far as she did. You can't escape it here."
Related
Popular in the Community