 Say it ain't so? Numerous sources are reporting that Chris Brown and Rihanna are rekindling their romance, from the New York Daily News to the New York Post. Brown, 23, and RiRi, 24, are currently on a cruise down the French Riviera and were spotted sneaking off to dine alone in Monaco.
On Sunday evening, they were also spotted kissing on the yacht of Malaysian billionaire Taek Jho Low in Saint-Tropez. Thankfully, it wasn't just the three of them -- other celebrities luxuriating on the boat include Kanye West, Kim Kardashian and Leonardo DiCaprio.
But conflicting reports abound. Those aghast at how Rihanna could entertain the idea of going back to the man who savagely beat her in 2009 would find comfort in knowing that Brown was also photographed partying shirtless at nightclub Gotha in Cannes earlier this week -- with on-and-off girlfriend Karrueche Tran by his side.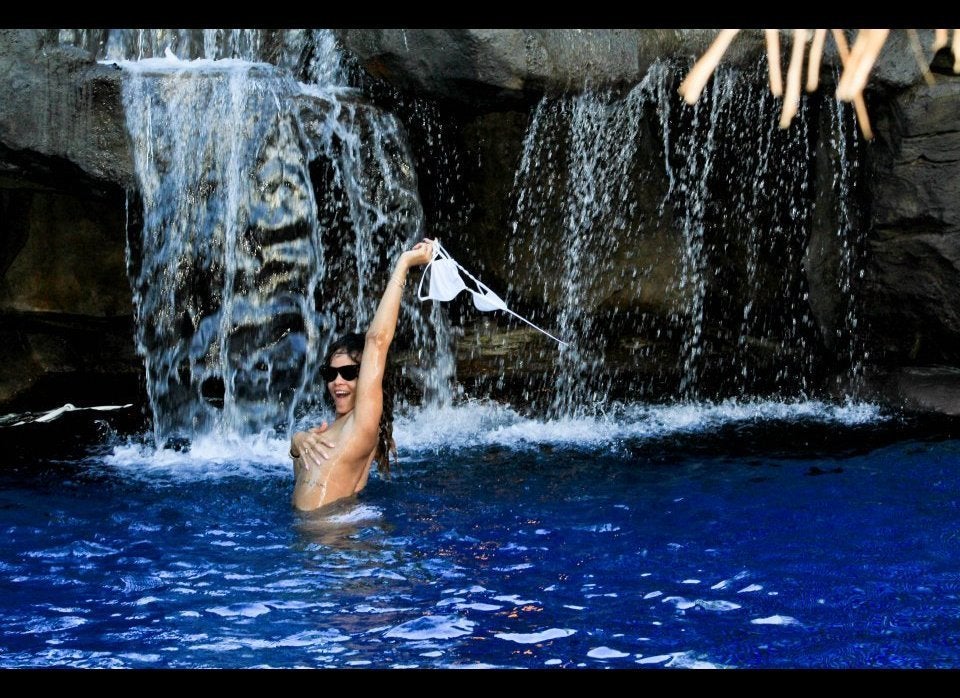 Rihanna's Hot Bod
Related
Popular in the Community