 After the producers of Rihanna's "Birthday Cake" remix promised a "shocking" addition to the track, and Miss Info is now reporting that the controversial addition is ... Chris Brown.
According to its producers, the song will be released this week.
While the news will come as good news to "Team Breezy" fans (Brown has nearly eight million followers on Twitter), many will be shocked to hear that the 24-year-old Barbadian singer would so publicly welcome Brown back into her life and career. Of course, rumors have long been swirling that Rihanna had already forgiven Brown, who viciously punched and bit her as she pleaded for mercy in a 2009 incident.
Brown has enraged his critics by acting in a manner that appears to show little remorse. Most recently, the R&B star and 2012 Grammy award winner tweeted that his detractors could "hate all [they] want" because he "has a Grammy now" (in typical Brown fashion, he later deleted the tweet). ("RIP Chris Brown" later trended on Twitter, but it seems the star's career is hardly over).
Brown also lost his temper on the set of "Good Morning America," breaking a window and storming off the stage. (It should be noted that Kanye West has often received criticism as harsh as that which greets Brown for asking Matt Lauer not to play the clip of his interruption of Taylor Swift's award acceptance speech, and West never assaulted anyone).
The Grammys themselves drew a great deal of criticism for their open-armed embrace of Brown, who not only won an award but performed twice at the award show.
Many critics bristled at what appeared to be an extreme effort on the part of the producers to highlight Brown and his music. The New Yorker's Sasha Frere-Jones said his win was "one of the Grammys' weirdest choices ever," given that more standout artists like Drake were largely ignored. On a more ethical level, Valerie Strauss wrote in The Washington Post that the "second chance" Brown and his supporters default to need not include global attention: "That doesn't mean they deserve a chance to strut around the Grammy stage a few years after being convicted of felony assault."
The AP quoted Grammys producer Ken Ehrlich as telling CBS he was "rooting" for Brown.
TMZ had previously reported that Brown was at Rihanna's birthday party and asked other guests to sign confidentiality agreements.
What do you think of Rihanna's alleged decision to let Brown on the track?
Take a look at all of this year's Grammy performances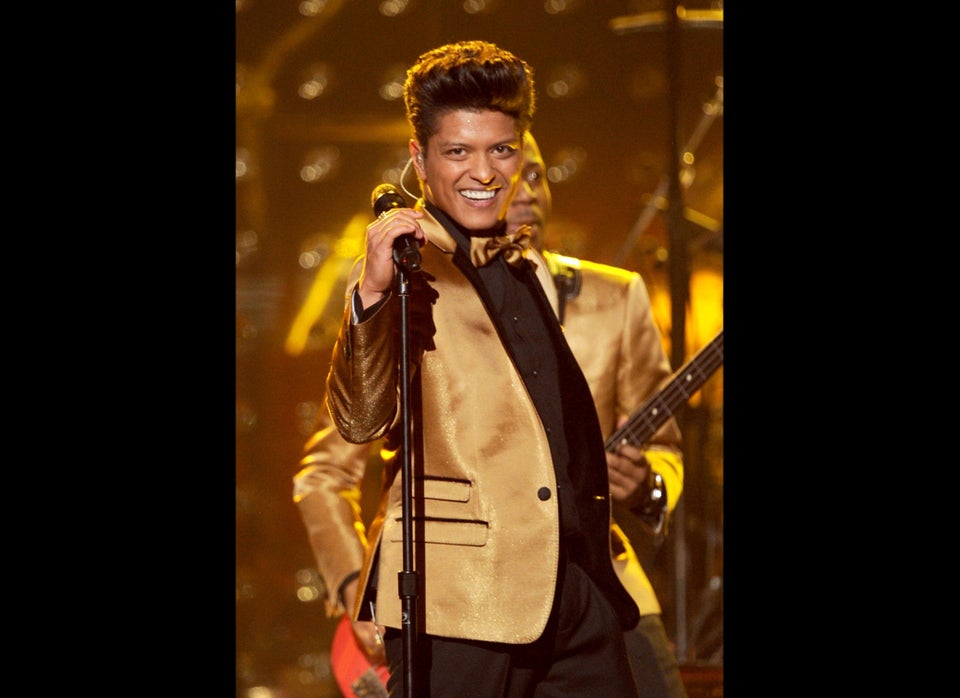 The Grammy Awards
Popular in the Community