If Coachella is the temple at which sparkle enthusiasts go to pray, Rihanna is their undisputed leader.
Rih put all the other festive festival-goers to shame in Indio, California this weekend by wearing the most intense look of them all: A sparkly Gucci bodysuit that came with a matching face cover, ripped denim shorts and a graphic tank top.
In a truly relatable Instagram post, Rih captioned a shot of her look, "I can't go home yet, cuz enough people ain't seen my outfit." We feel you, Rih.
She then defied all odds by adding the face covering while somehow managing to keep her sunglasses on ― and also somehow still looking pretty freaking cool.
There are many things we'd do in the name of fashion, but this just seems itchy. Still, we can't deny it looks even cooler in action that it does in photos. She is glowing!
The look came straight off the fall/winter 2017 runway...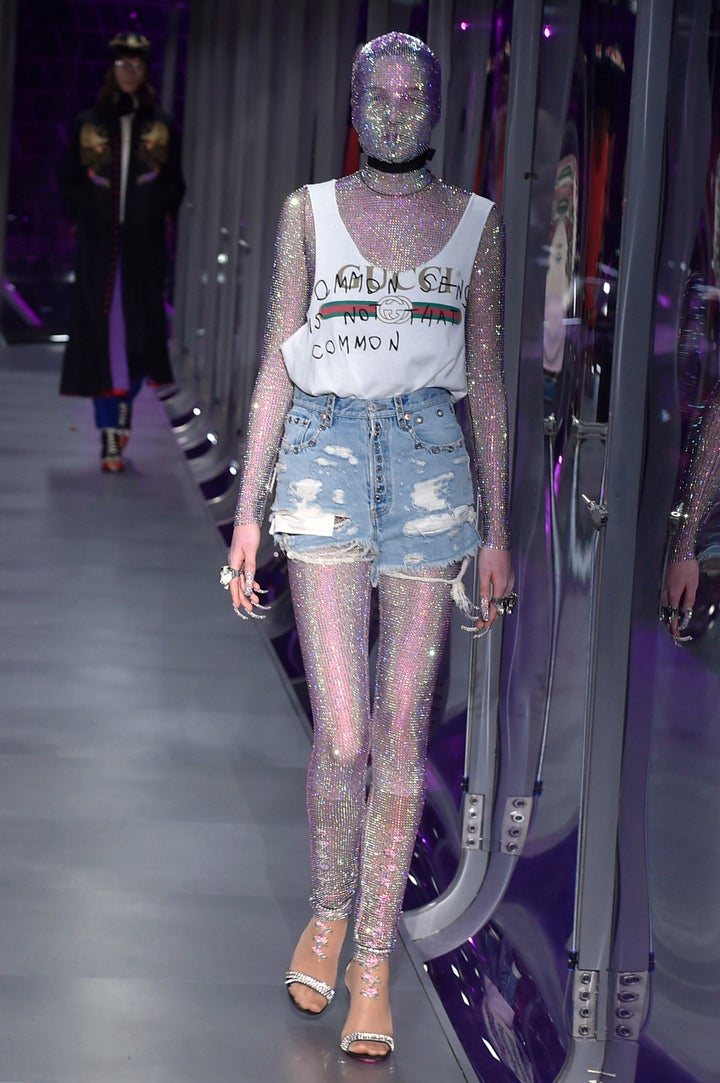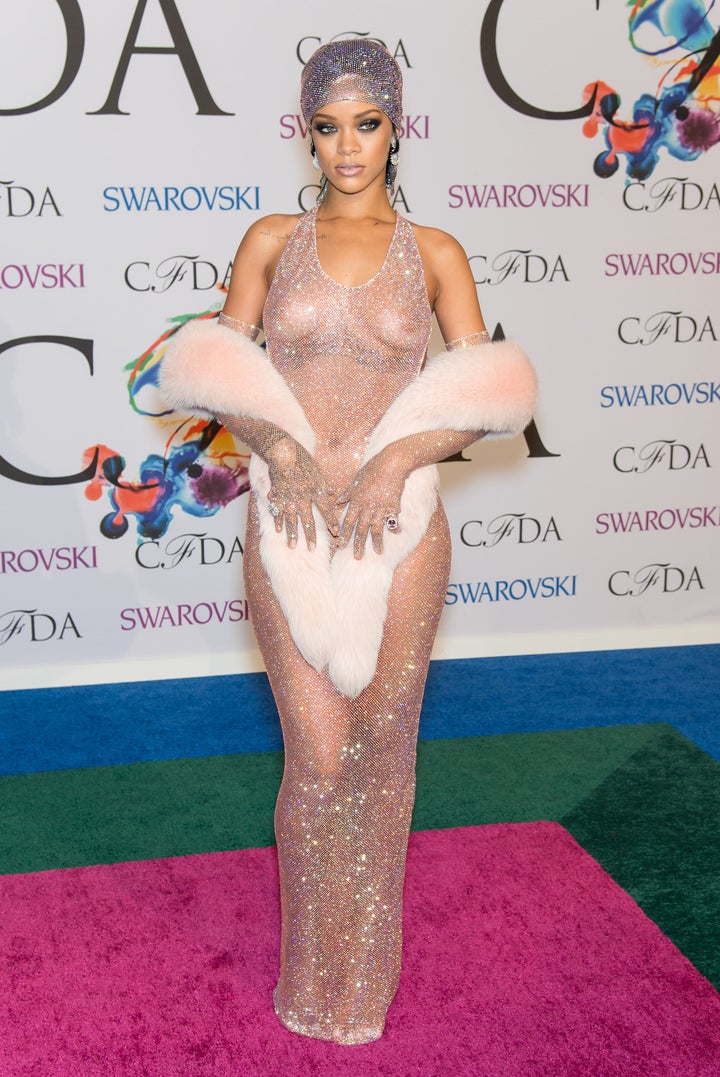 As some Twitter users pointed out, she basically squashed the entire competition for "best Coachella look" with ease.
Keep shining bright, Rih.