Recently there's been much ado about Kristen Stewart's love of Converse. The actress loves to walk on a red carpet wearing a couture frock with a pair of the iconic high-tops (laces undone, natch). We get it: they certainly are more comfortable than a pair of five-inch stilettos.
Converse All-Stars have been spotted on all of our favorite style icons, from Rihanna to Cate Blanchett. Even Harper Beckham and Michelle Obama have been spotted in the classic kicks. We associate the sneaks with scruffy dudes in cool bands (think Fabrizio Moretti or Chris Martin), but maybe that's the appeal: They give off that ever-elusive "I just threw these on" vibe.
So are you ready to dust off your pair from high school? Go for it: They're a cute alternative to ballet flats or sandals when you're running around town, especially when the rest of your look is polished (no sloppy t-shirts, please). Or, buy your Chucks here, and take them for a spin (or two) around the park to get them properly scuffed.
Check out our gallery of 37 stars who love their Converse.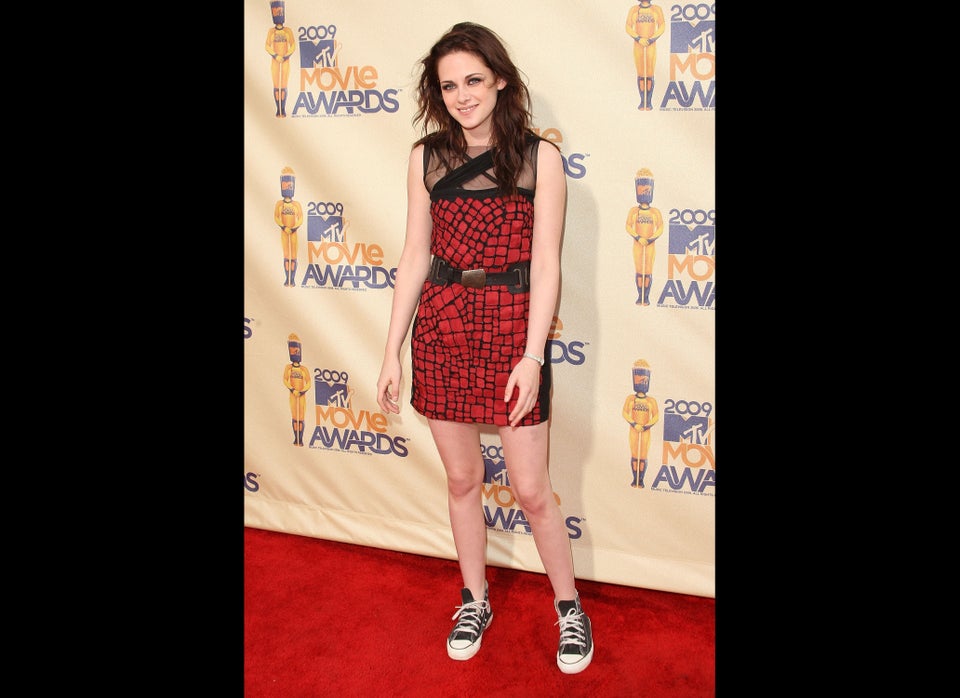 Celebs In Converse
Popular in the Community