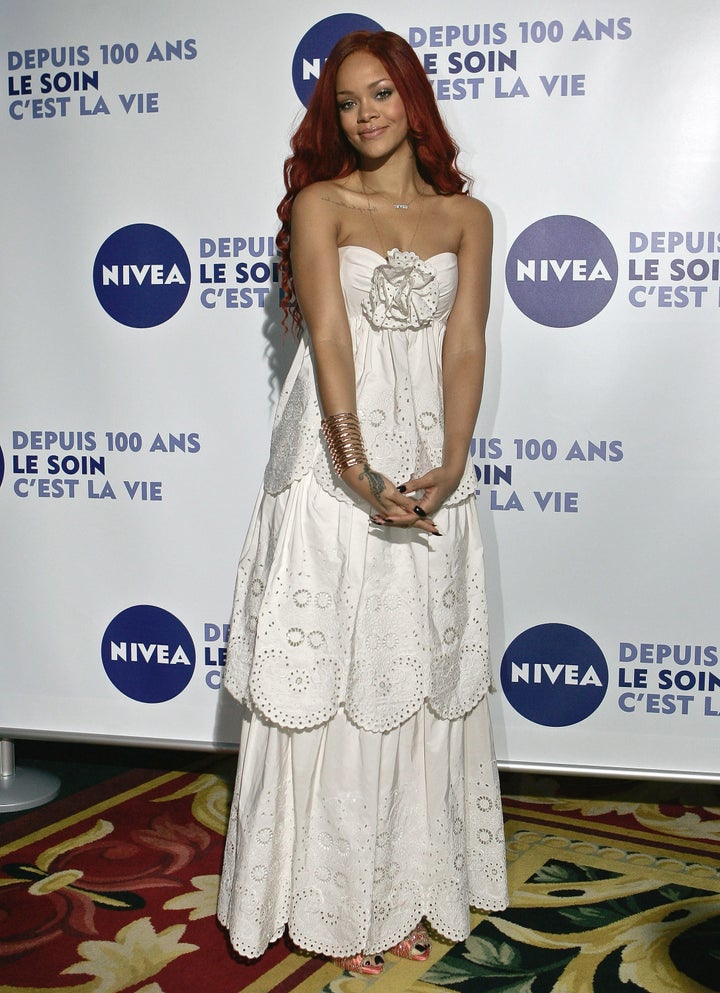 Yesterday reports surfaced that a sex tape made by Rihanna and rapper J. Cole was up for sale.
An anonymous source told Media Take Out that he had obtained the alleged sex tape and sent screen shots to the website, which showed a woman with bright red hair -- the kind Rihanna had been rocking -- getting busy with a man who looked a lot like J Cole.
Grainy screen shots are definitely cause to cast some doubts on just how real the tape might be, but adult entertainment company Hustler confirmed they have a sex tape featuring the two performers in their possession.
"We have seen it and we do not know what we are going to do with it yet," a rep for the company told Radar Online.
While the two were on tour together earlier this year, and Media Take Out reports that the rapper did just lose his phone, Rihanna took to Twitter to deny the tape exists. She tweeted:
The "S&M" singer clearly has a good sense of humor about these things judging by that hashtag, but J. Cole, who also turned to Twitter to dispel the rumor seemed less amused. He tweeted:
Rihanna has been making headlines all summer for her tour antics, and all the sexy beachwear she's been wearing nearly every day.


Rihanna's Rise To Stardom