We think. A photo started circulating this morning allegedly pulled from RiRi's Instagram, showing nothing but a bare butt wearing a red lacy thong and a pair of jeans cut into a thong shape on top.
But the identity of the taut tush is not the most important issue at hand. The more pressing matter that must be discussed: that DENIM THONG. How does one cut such a thing so perfectly? How uncomfortable is it? Do they sell those in stores? We just have so many questions.
Always the sartorial adventurer...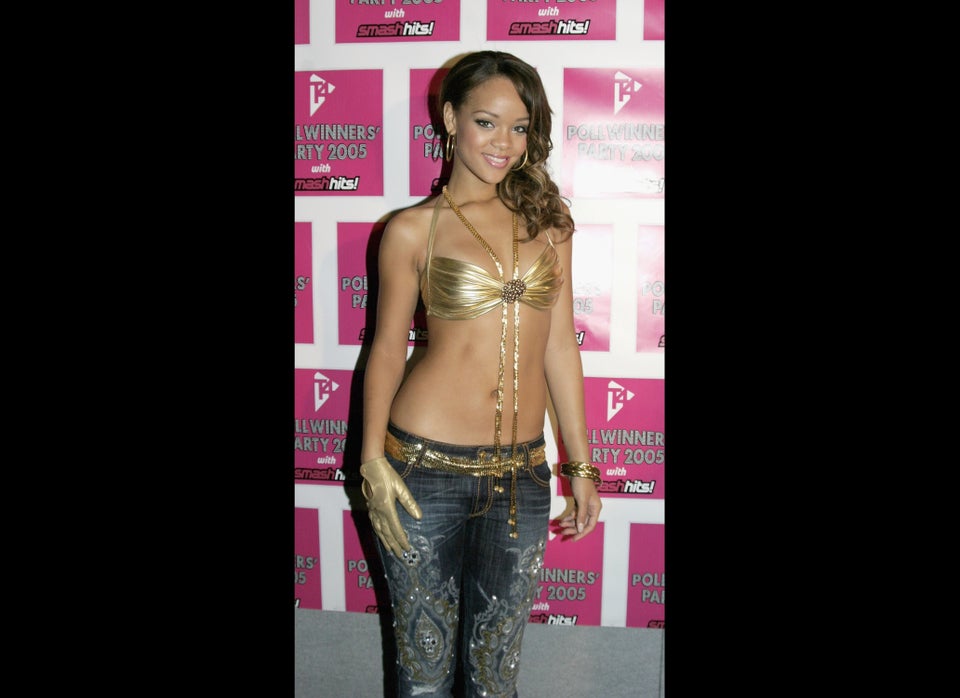 Rihanna's Style Evolution
Popular in the Community